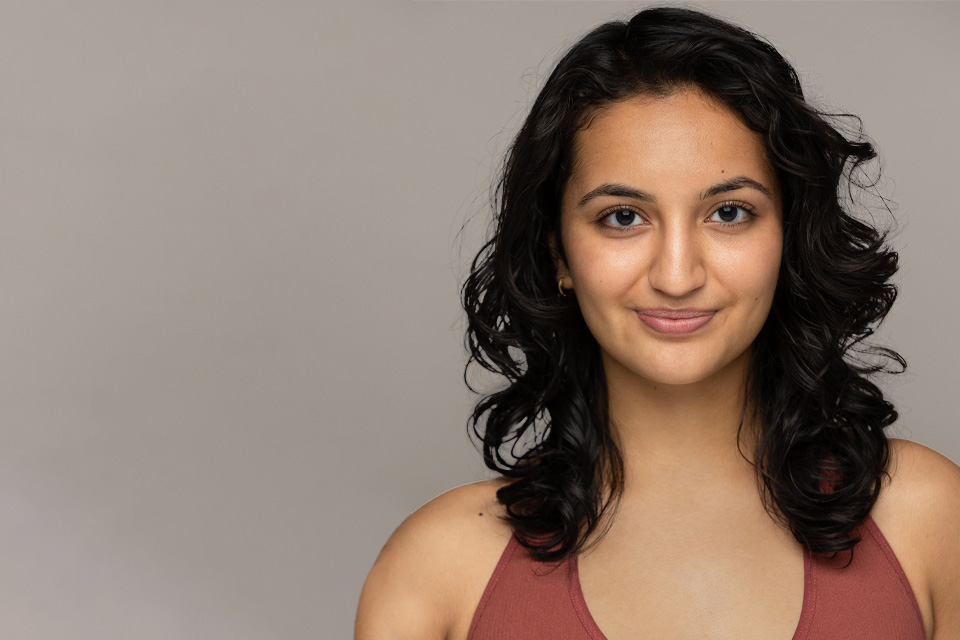 Shreya Muju (she/her) was born and raised in Northern Virginia. She fell in love with singing, acting and dance at a young age and has continued to cultivate that passion ever since. As an Indian-American, she is committed to but not limited to creating work that uplifts and celebrates her community.
She grew up listening to her Grandmother – an extremely gifted and animated storyteller – telling her stories about her history and heritage which inspires Shreya to keep those stories alive and remembered.
In her free time, you'll find Shreya experimenting with food in the kitchen, spending time in nature, reading books about spirituality and wellness, and drinking a cup of tea.
Most recently, she was in UNCSA's production of "Passage" – the school's first all – Asian mainstage and she played Eurydice in "Polaroid Stories."