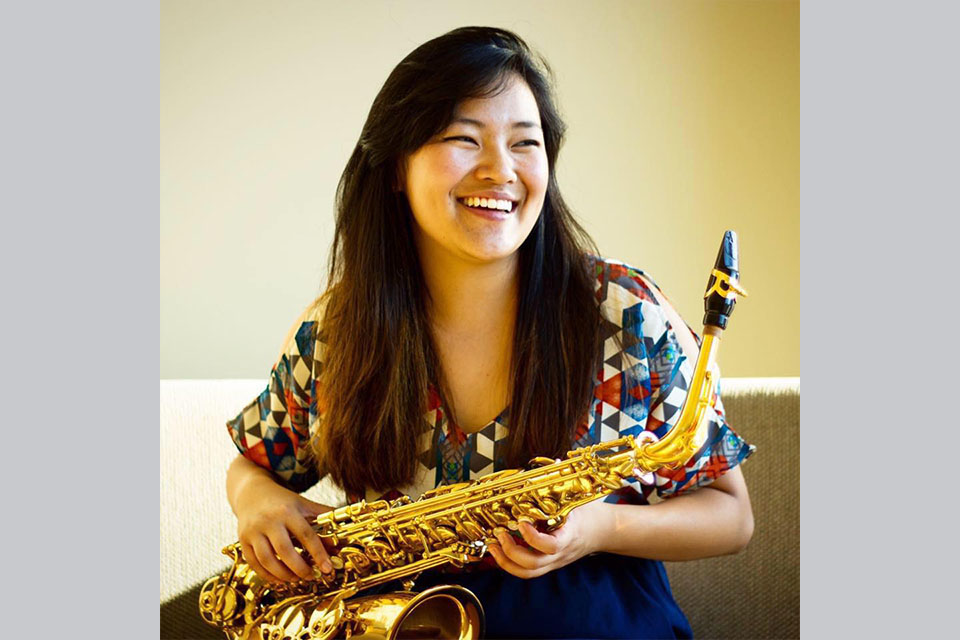 Tai Mikulecky is a first-year graduate student studying saxophone with Dr. Robert Young.
Tai was the assistant band director for four years at Las Cruces High School in Las Cruces, New Mexico, where she taught concert, jazz, marching, and pep bands. During her time teaching there, the marching band placed in finals at the Zia Marching Festival and Tournament of Bands for the first time in over ten years. The top concert band was chosen as the 2021 New Mexico Honor Band and recorded and filmed a virtual performance of four pieces.
She was a member of the Mesilla Valley Community Band and performed as a saxophone soloist. In addition, she performed professionally with various jazz big bands and combos in Las Cruces. Tai graduated from the Indiana University Jacobs School of Music in Spring 2018 with a bachelor's in music education. Teaching music and helping students grow is her passion, and she is excited to continue to do those things as a member of ArtistCorps.