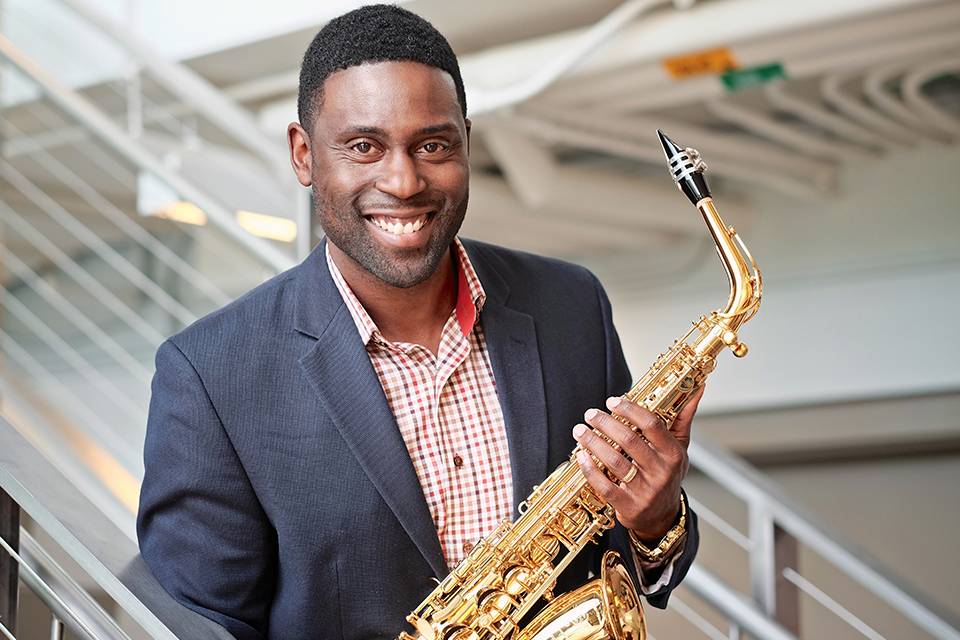 Robert Young joined the School of Music faculty in 2016. In his saxophone studio, he strives to cultivate an environment that invites students to think critically about their craft. Students are encouraged to find their musical voice through score study, critical listening and historical context.
My aim is for my students to be able to control the instrument with such command that the instrument becomes an extension of their body.

Robert Young
Credentials
Has performed with ensembles such as the PRISM Quartet, Detroit Chamber Winds and Strings, Wichita Symphony Orchestra and the Charleston (South Carolina) Symphony Orchestra.
Previously held teaching positions at SUNY-Postdam's Crane School of Music and Wichita State University.
Contributed to PRISM Quartet's 2016 CD, "The Curtis Project."
Career Highlights
Recorded the world premiere of "Postludes" for alto saxophone and wind ensemble by David Heinick in 2016.
Organizations
Endorsed Performing Artist, Selmar Paris
Endorsed Performing Artist, D'Addario Woodwinds
North American Saxophone Alliance