The Evolution of Camille A. Brown
Camille A. Brown does it all. The choreographer, dancer, performer and UNCSA alumna (Contemporary Dance '01) has been everywhere from Broadway to Abu Dhabi in recent years, choreographing Tony Award-winning shows and leading her own company, Camille A. Brown & Dancers (CABD).
She's been well-known for her work in dance theater for years, particularly for her trilogy of identity pieces, "Mr. TOL E. RAncE" (2012), "BLACK GIRL: Linguistic Play" (2015) and "ink" (2017).
In her latest iteration, she's taken on the theater, a challenge for a dancer and choreographer. She's handled it with dexterity and drive, breaking records and barriers along the way.
Taking on the theater
Crossing over from dance into the world of theater has its challenges. "It's very difficult, very challenging," Brown told Deadline. "...when I became interested in doing theater and would tell people, they were not negative but there was concern because theater is a completely different world."
"I think it's important for me to be challenged by different perspectives," she adds. "Being in the theater world has helped me to be a better choreographer because I want to tell stories and that's what theater is about, telling stories."
She's taken that spirit into her theater work, choreographing the Tony award-winning revival of "Once On This Island" (2017) and "Choir Boy" (2019), for which she earned a 2019 Tony nomination for Best Choreography. It was the first time a black woman choreographer has been nominated for the award in 23 years (in 1996, Marlies Yearby was nominated for her work on "Rent").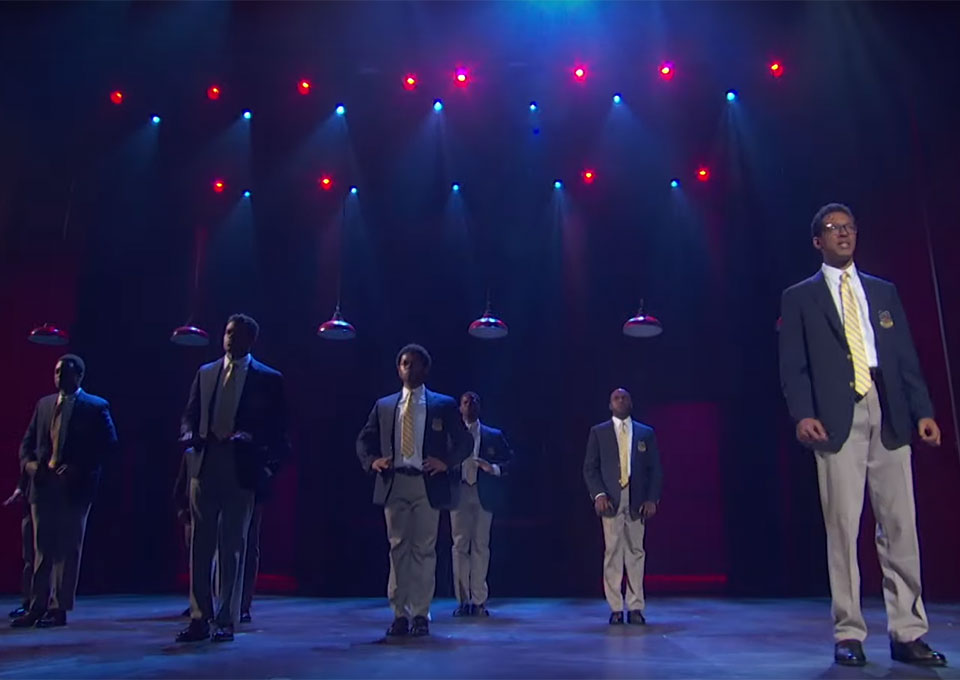 The cast of "Choir Boy" performs "Rockin' Jerusalem" at the 2019 Tony Awards. Brown was nominated for the Best Choreography award for her work on the show.
Some of her other work includes choreography for NBC's "Jesus Christ Superstar" Live (2018), "Toni Stone" (2019), "Porgy & Bess" for the 2019-20 Metropolitan Opera season, the 2019 revival of "for colored girls who have considered suicide / when the rainbow is not enuf" and "Soul Train" on Broadway (slated for 2021).
Dancing her identity
Brown says that dance and her company are and always will be her home, and her work in the theater has come alongside some major feats in the dance arena.
She completed the third piece in her dance theater trilogy about identity, "ink," in 2017. The piece premiered at the Kennedy Center (along with "Black GIRL: Linguistic Play") and has been performed everywhere from New York to Abu Dhabi.
The intersection of identity and dance has long been where Brown has expressed herself and she's continually sharing that knowledge through different platforms — like a TED-Ed talk on the history of social dance (that has garnered more than 15 million views on Facebook), a partnership with Google Arts & Culture and through her own community engagement platform, EVERY BODY MOVE.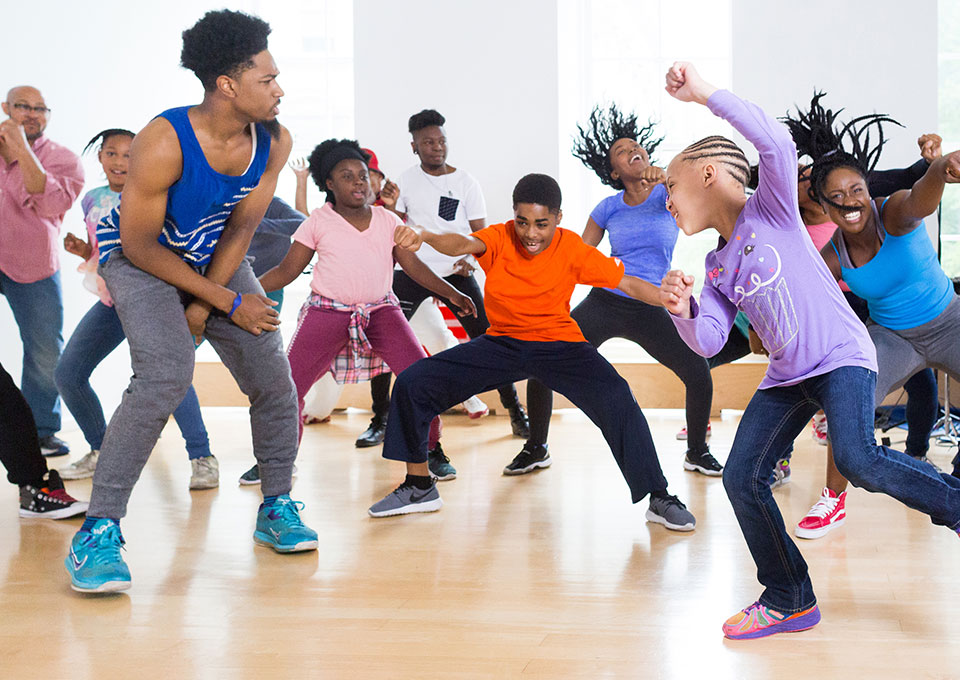 Brown's TED-Ed talk: "The Visual History of Social Dance in 25 Moves."
She's had work commissioned by Alvin Ailey Dance Theater, including for the 2019-20 season, and her awards and accolades are numerous. She's a Princess Grace Award winner (several times over), a Ford Foundation Art of Change Fellow, Jacob's Pillow Dance Award winner, Guggenheim Fellowship recipient, TED Fellow and a recipient of UNCSA's 2019 Alumni Artprenuership Award.
Finding success through struggle
The path to her many successes hasn't been without its trials.
"As a young woman, from the very start she studied with an indomitable will, curiosity, careful note-taking and a very large gift for and love of dance," Contemporary Dance instructor Trish Casey says of Brown's time at UNCSA.
Brown has consistently pointed to her early years at UNCSA as both difficult and formative. When she was frustrated by not getting cast in productions, her mom advised her to find something she loved.
The most life-altering things that have happened to me have been because of some sort of rejection ... Your obstacles are just as important as your successes. Your obstacles are leading you into your successes.

Camille A. Brown
"The most life-altering things that have happened to me have been because of some sort of rejection," Brown says. "If I was immediately cast in things and just had it all when I first arrived at UNCSA, I don't know if I would have found and understood the importance of choreography. Your obstacles are just as important as your successes. Your obstacles are leading you into your successes."
By her third and fourth year, she was cast in various pieces by guest artists and faculty, but it was in the school's rehearsal spaces—performing for herself—that she began to find her voice. And she had always liked putting movements together, but didn't know exactly what that meant until she took a composition improvisation class.
"I learned to understand the meaning of actually having a voice and creating your voice. It gave me a certain freedom and a safe place," she adds. "Even if I wasn't able to perform for an audience, I could still come to the rehearsal studio and perform for myself, create things and play."
Sharing her experiences
Brown has returned to UNCSA many times as a guest artist to teach and talk with dance students about her experiences here.
Though her own themes focus on identity and race, she advises young artists to talk about what they want to talk about through their art. Sometimes it's political, sometimes it's not.
"I believe healing is just as powerful as protest," Brown says. "Being able to laugh through your pain is just as important as your anger. We need all types of art to keep going."
And, she says, people are always evolving and she wants her work to show her evolution.
"I want people to see my progression," Brown says. "What are the things that I have gathered in my life and my experiences that I can share on the stage? We are constantly works in progress."
by Elizabeth White and Corrine Luthy
Originally published: Aug. 9, 2016
Last updated: Aug. 19, 2019