Isaac Powell lands starring Broadway role after graduation
With less than a year since he said farewell to his first Broadway role on "Once On This Island," alumnus Isaac Powell is taking on the lead role of Tony in the highly anticipated Broadway revival of "West Side Story."
After graduating from the School of Drama, Powell performed with Pittsburgh Civic Light Opera in an originating role for "Nikola Tesla Drops The Beat." The Greensboro native then landed the role of Daniel in the revival of "Once On This Island," joining four other UNCSA alumni in the production.
For Powell, both everything and nothing has changed since he left Winston-Salem. Though he's running to call times on Broadway, much of what he brings with him includes things he learned not too long ago.
How did you decide to attend UNCSA?
Even growing up in Greensboro I didn't know that we had a world class conservatory 15 minutes from my home. I went to a performing arts school called Weaver Academy for three years. There was a really talented student there who I looked up to, and he auditioned for the school. Later, I saw fourth years in their production of "August: Osage County." It blew my mind that student actors were capable of doing that level of work. I decided that I wanted to become a really great actor who was able to do musicals, plays, TV and film.
Later I auditioned for other schools as well but decided on UNCSA. It was probably the best thing that ever happened to me.
My years at UNCSA shaped not just the artist I am, but the person I am too.
What performance or experience stands out?
Every four years UNCSA produces a big musical. I was cast in the ensemble of "Guys and Dolls." It was a very long rehearsal process. It really stretched me to my limits in terms of the workload of the production. That was the first time I had to learn how to be resilient and really take ownership of my time. That was a really formative experience. Matt Loehr, the director was fresh off of Broadway, and came with so much knowledge and so much compassion for the students.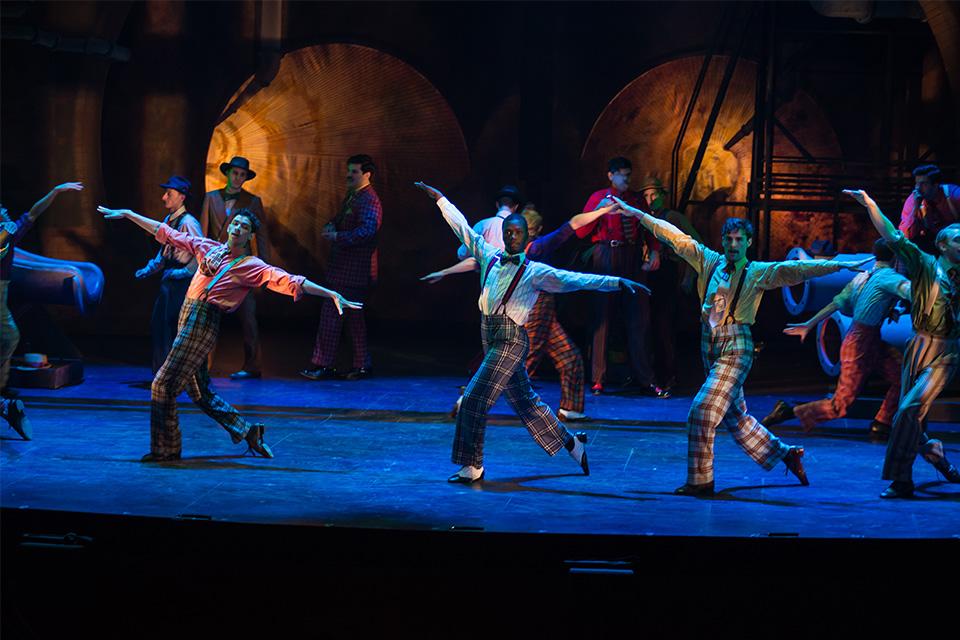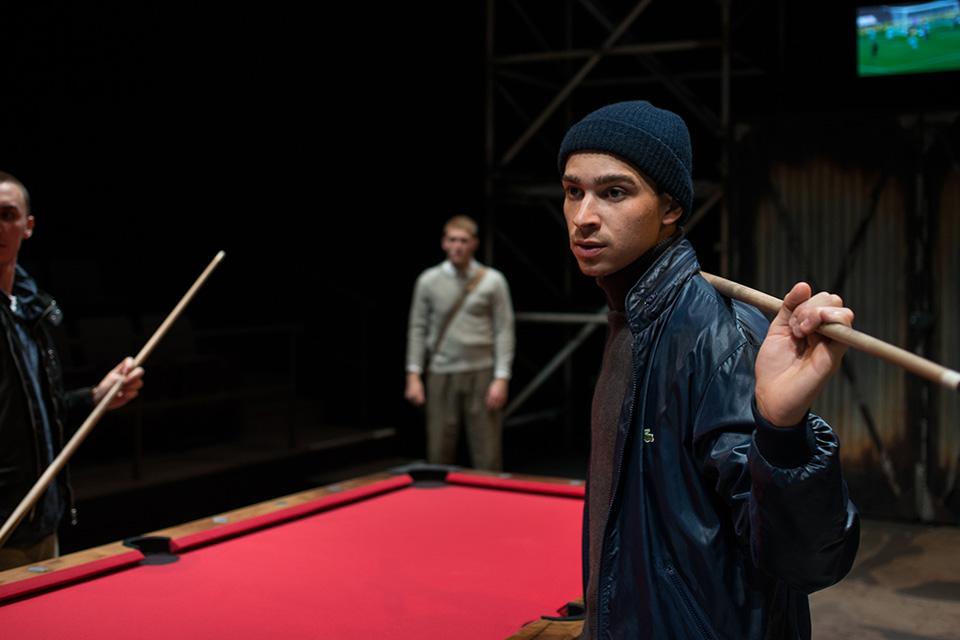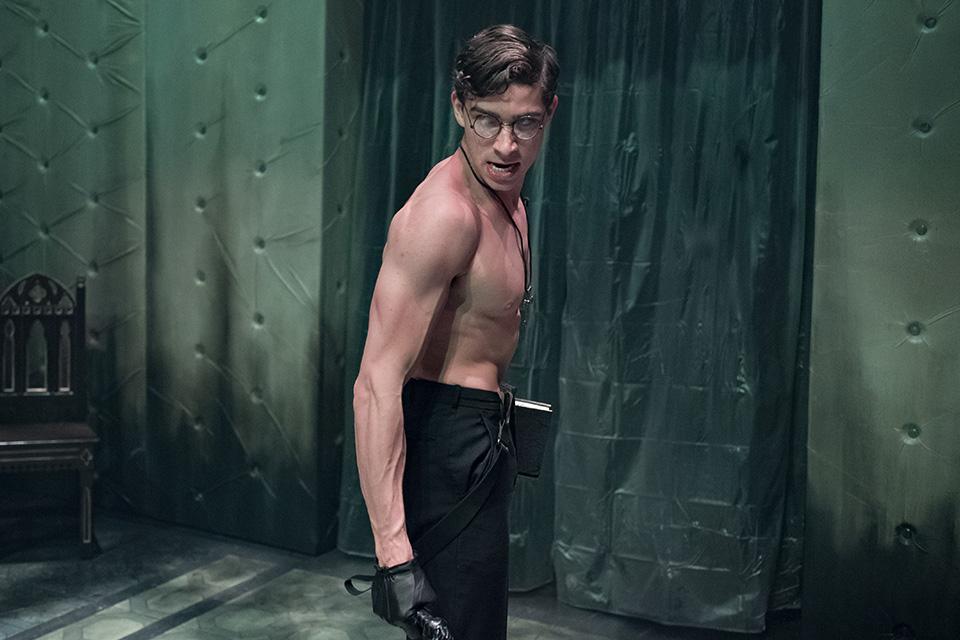 Also, UNCSA has the best skills classes. Faculty members taught us how to develop as authentic and honest individuals. It's not just about having the right skills; it's about becoming your most authentic self.
What was the process to be cast in "Once On This Island?"
I was in auditions for "Hamilton" and my agents called and said they'd like to see you for several more projects. One was for "Once On This Island." I submitted an audition tape and went in for an in-person audition on my day off from "Nikola Tesla Drops the Beat."
It was a very unorthodox audition. Usually you just see one or two people, but when I walked in I met the full creative team, including the producer, the director, the writers—everyone. I was fully prepared to do 100 other auditions before I booked a role on Broadway, but they must have seen something in me that day... because I was then cast in a lead role for a hit Broadway revival.
How is your life different now than when you were still in school?
There are actually a lot of similarities between being a student at UNCSA and being a working professional. At the school they design the schedule so you are prepared for the professional world. The main difference is when you run a show at school it's for a week or two weeks, but with Broadway it's a longer run.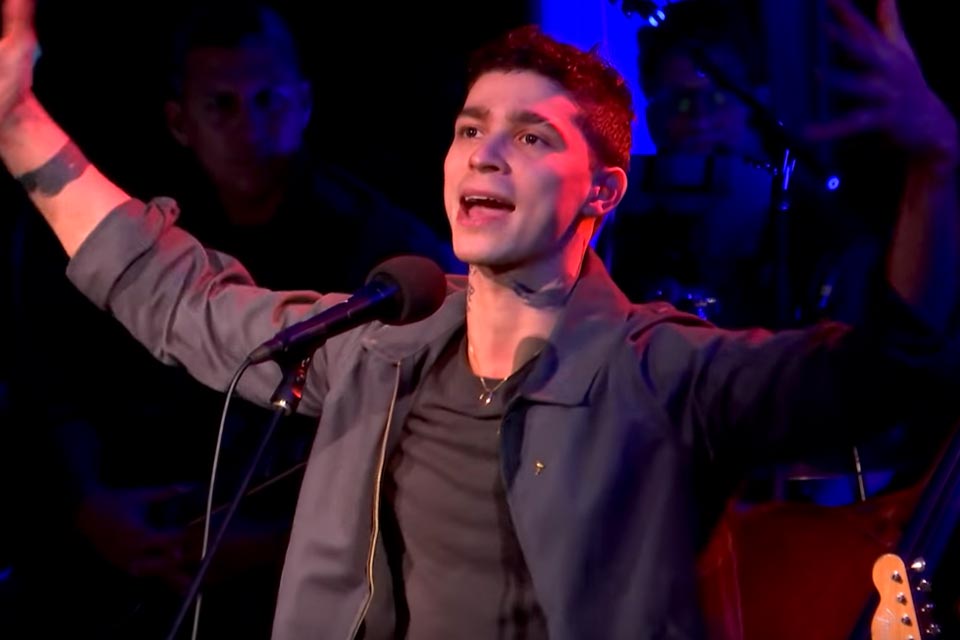 Watch Isaac Powell perform "Something's Coming" from "West Side Story" on Live from Here.
Performing in a show like this is not only physical but it's mentally and emotionally exhausting. It demands all of your mind, and you need to be completely vulnerable on stage. On top of that, you are dancing and singing. School gave me the tools, experience and discipline to be able to transition to the professional world.
What has been the key to your success so far?
It's not just one thing. They say success is where luck meets opportunity meets preparation. "Once On This Island" happened at the right time and was the right role (for me).
Another part of my success is that through UNCSA I was able to make incredible industry connections. All year long the school brings down agents and managers and other professionals. Those industry connections are vital when we graduate.
I also learned in school that we are the CEOs of ourselves and we need to take ownership of our careers. We have to advocate for ourselves, become visible and make opportunities. It's so much more than luck, and even more than arts education.
What are some of your professional goals?
The dream is to book a role as a series regular on a television show. That's sort of what my next goal after this Broadway thing. I'd love to be able to flex my actor muscles in all sorts of mediums, including television and film.
Originally published: April 3, 2018
Story last updated: December 30, 2019