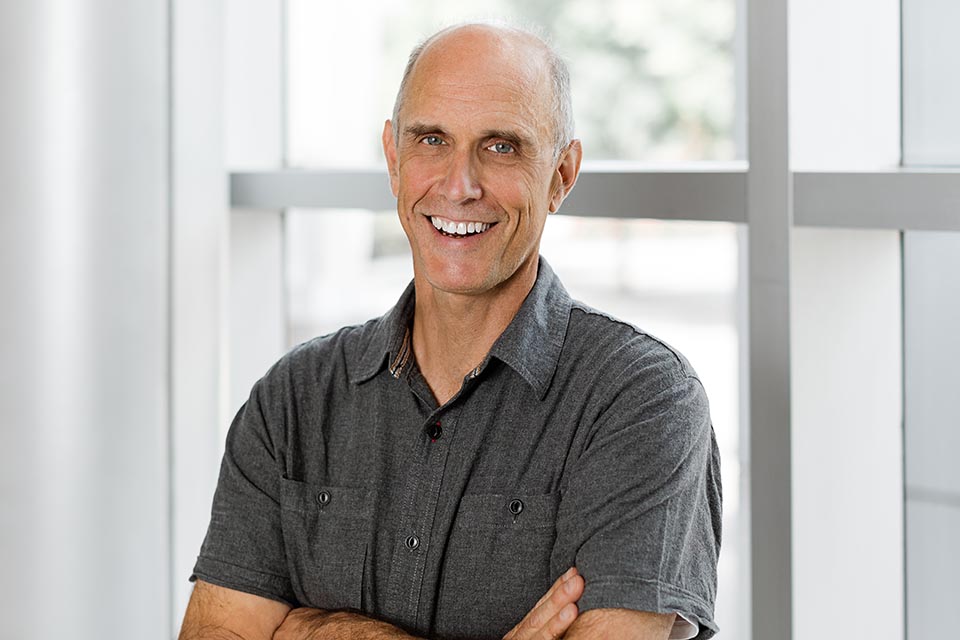 Joseph Mills is a Professor of Humanities and Writing in the UNCSA Division of Liberal Arts.
Few teachers have a unique style; we learn from one another and adopt and modify (and avoid) techniques and elements of others. I hope to encourage my students to become curious, disciplined, intelligent, empathetic artists and people. I hope they develop a passion for life-long learning.
Credentials
Hundreds of criticism, poetry, fiction and non-fiction published in a variety of forums
Author, "Bleachers: 54 Linked Fictions"
Seven books of poetry: "Bodies in Motion," "Exit, Pursued By a Bear," "Angels, Thieves, and Winemakers," "This Miraculous Turning," "Sending Christmas Cards to Huck and Hamlet," "Love and Other Collisions" and "Somewhere During the Spin Cycle"
Editor, "A Century of the Marx Brothers," book of film criticism
Co-author, two editions of "A Guide to North Carolina's Wineries"
Career Highlights
Being approached after a reading by a woman who told him that his poem was on her fridge
Reading from a book of poems about his children – "This Miraculous Turning" – with his children in the audience and having them come up afterwards
Having a student come up to him years after graduating and say, "I still have all the books from your courses"
Having a student stop as he left class and say, "I enjoyed that, actually"
Getting hired at the School of the Arts
Education
Ph.D.University of California, Davis
M.A.University of New Mexico
B.A.University of Chicago