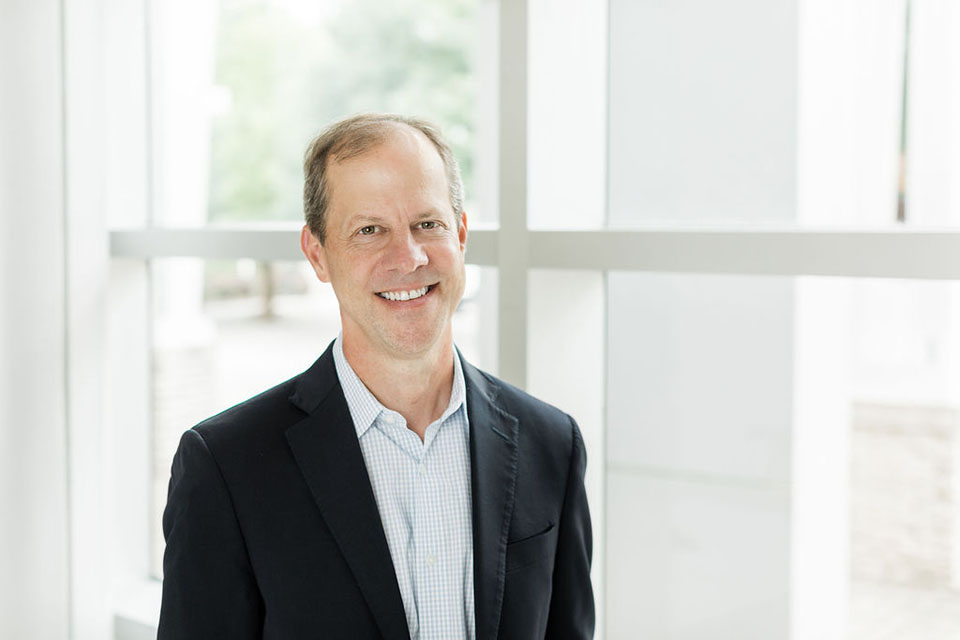 Martin Ferrell joined UNCSA in January 2017 as the Dean of the High School Academic Program, bringing with him a wealth of experience working in secondary education. Martin taught history and mentored students for more than 16 years in schools in Virginia and Washington, D.C., including serving as History Department Chair at The Miller School in Charlottesville, Virginia. Most recently, he served as Dean of Academics at Hawai'i Preparatory Academy in Kamuela, Hawaii.
Martin received a doctorate in Liberal Studies in 2016, presenting a thesis titled Aristotle, Dewey, Gadamer, and the Citizen Action Project: Educating the Ethical Citizen. An avid reader, traveler and runner, he also enjoys spending time with his his wife, Leah Lavin, and children—Jesse, Henry and Lyda.
Credentials
Served as Dean of Academics at

Hawai'i Preparatory Academy, where he oversaw hiring and development for all K-12 faculty members.

More than 16 years of teaching experience, with an emphasis in European History and World History.
Career Highlights
Table Leader, AP European History Reading, 2015 - present
Faculty Consultant, AP European History Reading, 2001-14
Awards, Recognitions and Honors
Diana Prince Master Teacher Award, 2009-12
John Deardourff Grant for Doctoral Studies, 2010
Golden Apple Award, 2002
Pepsi Teacher of the Year Award, 2001
Runner-up, Virginia Council for the Social Studies Teacher of the Year Award, 2000
Third Place, USA Today Humanities Team Teaching Award, 2000
Education
Doctorate in Liberal StudiesGeorgetown University
M.A. Liberal ArtsSt. John's College
M.A. TeachingUniversity of Virginia - Charlottesville
B.A. History and Russian LanguageBowdoin College