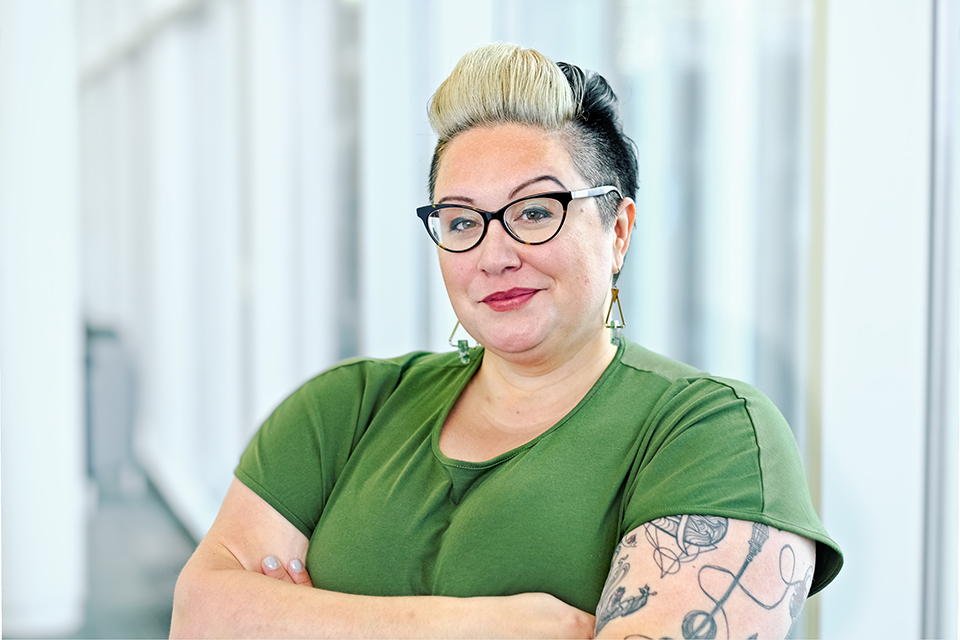 Molly McCarter teaches Stage Management in the School of Design & Production. She has more than two decades of experience in theatrical stage management, production management and special events stage management.
Credentials
Former Assistant Teaching Professor of Stage Management at the Carnegie Mellon University School of Drama, 2014-19

Former Stage Management Program Coordinator & Production Manager at the University of Central Florida School of Performing Arts, 2011-14
Career Highlights
Stage manager for productions at Blue Man Group, Pittsburgh Civic Light Opera, Orlando Repertory Theatre, The Guggenheim Works & Process Series, the Maltz Jupiter Theatre, Yale Repertory Theatre, Berkeley Repertory Theatre, Shakespeare & Company and Milwaukee Shakespeare; and for special events highlighting Duncan Shiek, Burt Reynolds, The Shangrilas, The Platters, Yanni, George Winston and the Capitol Steps.
Awards, Recognitions and Honors
Carnegie Mellon University School of Drama Eberly Teaching Innovation Award recipient, 2019

Carnegie Mellon University School of Drama Wimmer Faculty Fellowship recipient, 2015-16
Organizations
USITT
Stage Manager's Association
Actors Equity Association
StateraArts
Education
M.F.A. Stage ManagementYale School of Drama
B.F.A. Technical TheatreSalem State University