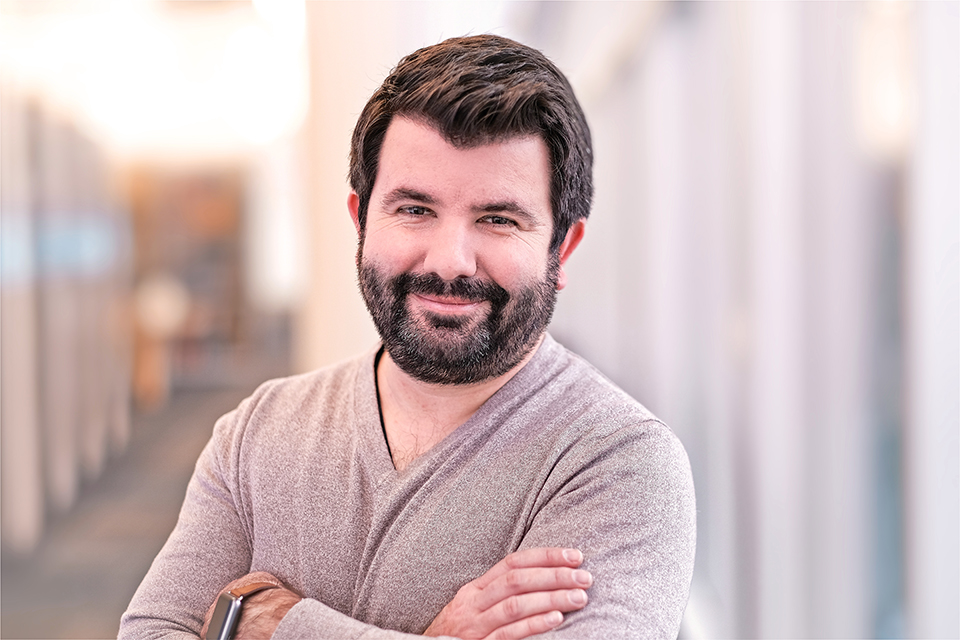 Ryan Schmaltz joined UNCSA in December 2017 as Director of the Media and Emerging Technology Lab ("METL"). As the Lab's founding director, he led the lab's overall vision, programs, operations and external partnerships with emerging storytelling mediums such as virtual reality, augmented reality, Web 3.0, metaverse, among others.
Under Schmaltz' leadership, METL:
Conceived and launched the NEA and Epic MegaGrant supported Immersive Storytelling Residency Program
Partnered with Fidelity Investments as METL's first member to produce "The Cost of Admission", a VR and traditional film exploring the impact of student debt
Executive Produced several VR short films, including Black Ice which was selected for 2022 South by Southwest Film Festival (SXSW), Bucheon International Fantastic Film Festival (BIFAN)
Held the Future of Reality Summit convening 26 industry leading speakers and 5 exhibitors showcasing the future of immersive technologies across industries including entertainment, education, commerce, home improvement and medicine
Schmaltz presently leads a joint initiative between UNCSA and the Winston-Salem State University School of Nursing to help train the next generation of medical professionals using storytelling and virtual reality.
Schmaltz has been at the forefront of technology since he began his career. He is a technology executive, speaker, advisor and entrepreneur. Previously, he was Executive Vice President at Blippar, one of the world's leading companies for augmented reality. Prior to Blippar, Schmaltz was an early leader at Uber and led cross-functional strategic and growth initiatives for Uber's executive leadership. He has also held roles at Microsoft, Adobe and Deloitte.
Education
MBAJohns Hopkins University
B.S. Management Information Systems & Supply Chain ManagementCalifornia State University, Chico