Alumni
Alumni
Where are they now? Since its inception in 2001, alums of the Collaborative Piano studio have followed a variety of career paths, becoming as a group a quality export of UNCSA! Here are a few of their news updates:
Amélie Langlois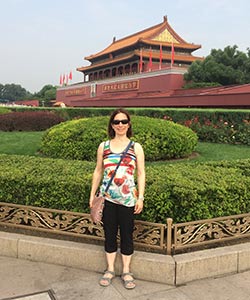 Amelie Langlois ( MM '03) first graduate of the Collaborative Piano program, lives and works in Ottawa, ON, Canada and since graduation has made a remarkable contribution to the Ottawa music scene, as performing artist, teacher and adjudicator. She maintains a full private music studio and work as a vocal coach and collaborative pianist at the Centre d'Excellence Artistique De La Salle. She is also the accompanist for le Choeur du Conservatoire in Gatineau since 2011, and the pianist for the Viva Choir of the Ottawa Children's Choir since 2015. In August 2017, she had the opportunity to travel to China as a music examiner for Conservatory Canada. She traveled to the cities of Beijing, Yuncheng, Jinan, Qingdao, Hefei, Hangzhou and Suzhou to examine Chinese piano students for the United States Music Certification Examination (USMCE) program. Says Amélie: "It was truly a wonderful experience!"
---
Dr. Hector Landa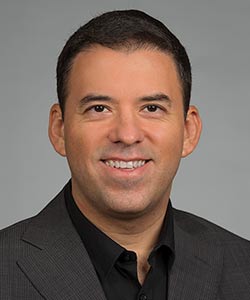 Dr. Hector Landa (PAC '07) is Assistant Professor of Piano at the University of Wisconsin Superior where he teaches applied piano, piano pedagogy, piano literature, piano ensemble, accompanying, and sophomore theory. Prior to this appointment, he taught at the University of Wisconsin Eau Claire as well as the University of Lousiana at Lafayette. Following graduation from UNCSA, he earned a Ph.D. in Music Education with Emphasis in Piano Pedagogy from the University of Oklahoma. His main research interests are the career decision-making process of college music students and the pedagogy of collaborative piano.
---
Anthony Felton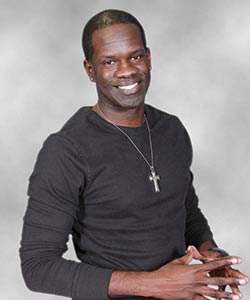 Anthony Felton (MM '08) based in Jacksonville, FL, is starting his fifth year running his very own performing arts summer camp called Camp Excellence and he is extremely excited to announce that Camp Excellence has grown into an after-school program for the arts: Excellence Academy for the Performing and Visual Arts. They are currently in the process of purchasing their own building. He continues to be worship leader at his church and is active in his community, playing for district school choirs, acting as musical director for community theater, and performing with both vocal and instrumental soloists.
---
Dr. Jaime Namminga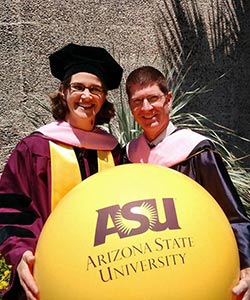 Dr. Jaime Namminga (MM '09) has embarked on a faculty position as lecturer in music, faculty pianist, and coordinator of the collaborative piano area at Susquehanna University in Selinsgrove, Penn. She and her husband Darin have three children, Sophia, Dakota, and Oliver, and reside in Selinsgrove. Following graduation from UNCSA, Jaime was lecturer and staff pianist at Valley City State University, N.D. for four years before pursuing doctoral work at Arizona State University with Dr. Andrew Campbell, where she completed her DMA in spring 2016.
---
Abigail Payne Sanders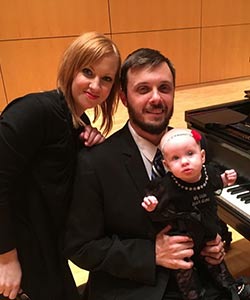 Abigail Payne Sanders (MM '10) continues as collaborative pianist on staff at Hardin-Simmons University College of Fine Arts in Abilene, Texas. In addition to vocal, instrumental, and choral accompanying work in 2016-17, she was musical director for the HSU opera department's production of Menotti's The Medium. She was also invited back as a guest artist on Church of the Heavenly Rest Recital Series.
November 2016 was a particularly exciting month for Abigail and her husband, Marc, as they welcomed their first child, Josephine Elizabeth Elaine, into the world! It should be noted that Abigail hopes to never again play a Beethoven Sonata for Piano and Violin while experiencing contractions! In Summer 2017, Abigail was invited back for a second year with Red River Lyric Opera. She was pianist and musical director for RRLO Studio Artists' production of Beauty and the Beast, by Vittorio Giannini, UNCSA's founder!
---
Anne Marie Padelford Robidoux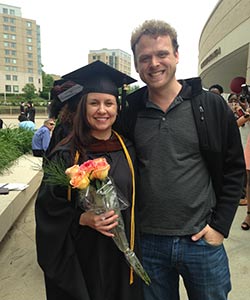 Anne Marie Padelford Robidoux (MM '11) recently graduated from the Master of Arts Management program at Carnegie Mellon University's Heinz College in Pittsburgh, Penn. Before returning to graduate school, she had worked as the staff pianist at Austin Peay State University in Clarksville, Tenn. During her time in Pittsburgh, Anne Marie continued her collaborative activities, serving as a church pianist/organist, accompanying in the School of Fine Arts at Carnegie Mellon, and playing for Co-Opera, a CMU opera program producing operas written, composed, and performed by students. Anne Marie was married on Sept. 2, 2017 and lives in Montreal, Canada.
---
Matthew Stephens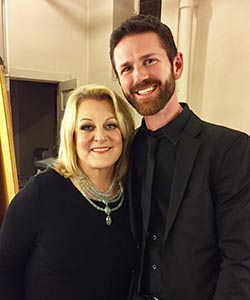 Matthew Stephens (MM '12) is keeping busy in various spheres: from concert and recital appearances to Off-Broadway productions and cabarets. Ongoing engagements include staff pianist duties at Montclair State University and coaching new opera workshops with American Lyric Theatre. February 2017 was spent touring Colorado with renowned soprano Deborah Voigt performing her one-woman concert "Voigt Lessons." After Colorado, Matthew joined Fort Worth Opera Festival's music staff for the second time, serving as répétiteur for Carmen as well as their new works showcase Frontiers. Summer 2017 was spent collaborating with UNCSA composer/librettist duo Hurley & Osborne music, directing the NYC premiere of their chamber opera The Body Politic produced Off-Broadway with the NY Music Theatre Festival. Matthew is the Associate Conductor for the "17 going on 18" National Tour of The Sound of Music playing in cities across the U.S. and Canada.
---
Annah Hyojin Oh
Annah Hyojin Oh, (MM '13) has been a member of the piano staff at UNCSA since her graduation; before doing graduate work here she worked at UNC Chapel Hill. Following her graduation she attended the Aspen Music Festival and School in Colorado, studying with her teacher's teacher, Anne Epperson. She now has piano studios in High Point and Winston-Salem, N.C., where she lives with her husband.
---
Matthew Booth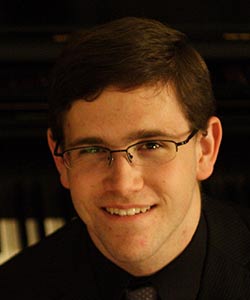 Matthew Booth (MM '14) is pursuing a master's degree in mathematics at Virginia Commonwealth University in Richmond, Va. after two years of work in Winchester, Va., where he accompanied students at Shenandoah Conservatory, the Musica Viva choral ensemble, and worked as a mathematics tutor and adviser for Hometown Learning Centers. Matthew continues to nurture chamber music development with concerts he curates in and around his native Lynchburg, Va.
---
James Rice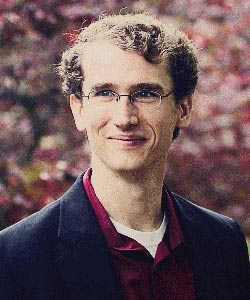 James Rice (MM '14) is currently collaborating with students at UNC-Chapel Hill, teaching at the Triangle Music School, and performing with local professionals in the area. He was an assistant pianist for the Oberlin in Italy summer opera program in 2016. Upcoming concerts include a program of woodwind trios with UNC professors and a string trio concert with the Sun-Stipe-Rice trio featuring works by Brahms, Beethoven and Debussy. James lives in Carrboro, N.C. with his wife Davenne and his baby girl, Ainara.
---
Beth Grimmett-Tankersley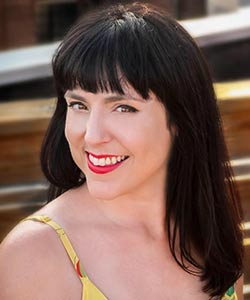 After graduating from UNCSA, Beth Grimmett-Tankersley (MM '15) relocated to Seattle with her husband and began working her way into the regional music scene. Currently she is the rehearsal pianist for Tacoma Opera, and on the accompanying staff at the University of Washington. She has also been working with NOISE (Northwest Opera In Schools, Etc.), an opera outreach program, and teaching piano at North Seattle College, where she teaches adult students of various skill levels. "It's been an awesome and productive couple of years here, and I'm so fortunate to use the skills I developed at UNCSA - they've enabled me to do exactly the kind of work that I want to do! "
---
Kelly Hammond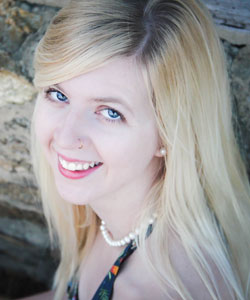 Kelly Hammond (MM '16, PAC '17) originally from upstate South Carolina, continues to play with both instrumental and vocal partners throughout the southeast United States. At UNCSA, she played for the Undergraduate Opera Scenes program, Cantata Singers, Wind Ensemble and Orchestra, including the 2015 Nutcracker performances on celesta. Kelly is a collaborative musician, piano teacher and church keyboardist, based in Winston-Salem. She recently began work as a ballet accompanist at Wake Forest University. Additionally, she created and maintains a website designed to aid in the development and support of working collaborative pianists: collaborativepianist.com. Kelly received her Bachelor of Science in Music in 2011 from Lander University, where she studied with Dr. Anthony Lenti.