Meet the Collaborative Piano Studio
Meet the Collaborative Piano Studio
The UNCSA Collaborative Piano Studio is made up of three graduate-level students led by Dr. Allison Gagnon.
Allison Gagnon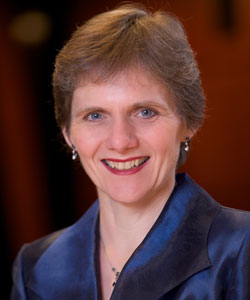 Canadian pianist Dr. Allison Gagnon directs the Collaborative Piano Program at UNCSA, and appears in recital throughout the United States, Canada and Europe, with both instrumental and vocal colleagues. At UNCSA, she performs not only with faculty and students, but also with guest artists, including Frederica von Stade, Jens Lindemann and the Miró Quartet. Before joining the UNCSA faculty in 1998, Gagnon taught at Queen's University in Kingston, Canada and was staff pianist at McGill University in Montreal. Since 1997, she has been a member of the piano staff at the renowned Meadowmount School of Music in New York.
A dedicated educator, Gagnon is a recipient of the UNCSA Excellence in Teaching Award. Graduates of the program she created at UNCSA have won positions in Texas, North Dakota and Tennessee, and have become active professionally in the U.S. and abroad.
Arianna Bohning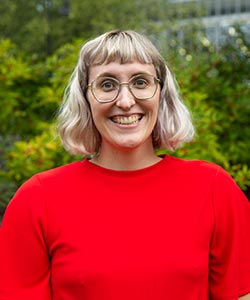 A Midwesterner through and through, Arianna was born and raised in a small town in Nebraska. While she grew up chanting "Go Big Red," she also grew up with a love for art and music. She started taking piano lessons at the age of seven and picked up oboe in sixth grade. Since then, she has consistently been an active multi-instrumentalist in the U.S. and abroad, performing on oboe and English horn in a variety of ensembles including the Iowa State Symphony Orchestra, Cork (Ireland) Concert Orchestra, and Omaha Symphonic Winds. Along with oboe performing, Arianna has collaborated at the piano for church choirs, soloists, musical productions, opera scenes, and both the 2019 and 2020 UNCSA productions of "The Nutcracker."
She has worked as a piano teacher, collaborative pianist, free-lance oboist, music photojournalist and an accompanist for a public middle school in Lincoln, Nebraska. Arianna is passionate about community arts engagement, public education, and equal access of music education to all populations of students, and enjoys pursuing these endeavors through her work with ArtistCorps. Arianna holds a B.A. in Music and International Studies from Iowa State University and is currently a second-year graduate student at UNCSA pursuing a M.M. in Collaborative Piano under Dr. Allison Gagnon. She was part of the first student recital in fall 2020 at UNCSA: masked, distanced and livestreamed!
Jordyn Burton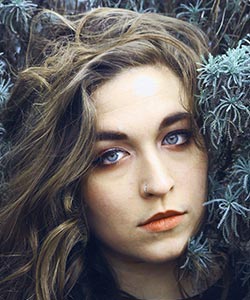 From Richmond, Virginia, Jordyn has been studying music since the age of five and is completing the Professional Artist Certificate in Collaborative Piano under the guidance of Dr. Allison Gagnon. Jordyn's final project at UNCSA was a pandemic-style collaborative recital performed live with four UNCSA alums who are now based in different U.S. centers, from New York City to Miami, Florida. She received her M.M. in Piano at UNCSA, studying with Dr. Dmitri Shteinberg, and her B.M. in Piano Performance at Virginia Commonwealth University, studying with Dr. Yin Zheng.
Jordyn believes that performing and educating go hand in hand with clear, effective communication at the heart of both. She taught music privately throughout central Virginia for several years and has enjoyed continuing her teaching career in Winston-Salem. She is currently an instructor at the UNCSA Community Music School as well as an ArtistCorps ArtsEngage member. She enjoys performing in a variety of settings, and has participated in masterclasses with Orion Weiss, Gilles Vonsattel and Jon Kimura Parker.
She feels that music is an incredible blessing in her life and she would not be the person she is today without it. Throughout her music education, Jordyn has developed a passion for higher education and aspires to pursue a career path that will allow her to make a difference in educational leadership.
Caroline Barclift Hayes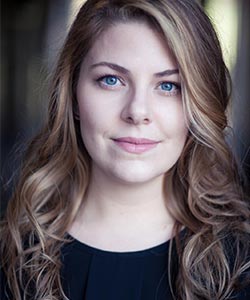 Caroline is in her second year as an A.J. Fletcher Opera Institute Fellow, and a student of Dr. Allison Gagnon at UNCSA. She has performed as pianist, vocalist and chamber musician across the eastern United States, Italy, Germany and Czech Republic.
In 2019, Hayes served as Music Director for the Florida State University Opera Outreach production of "Così fan tutte," as well as Music Director of the Scenes Program at the Harrower Summer Opera Workshop in Atlanta, Georgia. She was pianist for the Apalachicola Bay Area Choral Society's performance of "Elijah" (2016) and the Harrower Summer Opera Workshop's performance of "The Ballade of Baby Doe" (2018). Hayes has also served as voice faculty and staff pianist for Luzerne Music Center in Lake Luzerne, New York. Caroline received her master's degree from FSU in 2019, where she was a Graduate Assistant in Opera Accompanying. During her undergraduate studies, Caroline received First Place in the Annual Competitive Festival at FSU as a student of the late Dr. Joel Hastings. She has played under the batons of maestros James Allbritten, Steven White, Howard Watkins and Douglas Fisher.
Caroline, her husband Carson and their one-year old son, Joel Oliver, reside in Winston-Salem, where they enjoy long walks, gardening, and dancing in the kitchen.