Meet the Studio
Meet the Studio
The UNCSA Collaborative Piano Studio is made up of four graduate-level students led by Dr. Allison Gagnon.
Allison Gagnon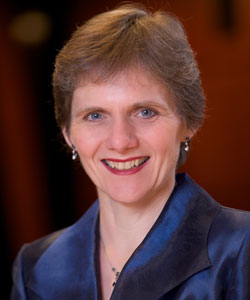 Canadian pianist Dr. Allison Gagnon directs the Collaborative Piano Program at UNCSA, and appears in recital throughout the US, Canada and Europe, with both instrumental and vocal colleagues. At UNCSA, she performs not only with faculty and students, but also with guest artists, including Frederica von Stade, Jens Lindemann and the Miró Quartet. Before joining the UNCSA faculty in 1998, Gagnon taught at Queen's University in Kingston, Canada and was staff pianist at McGill University in Montreal. Since 1997, she has been a member of the piano staff at the renowned Meadowmount School of Music in New York.
A dedicated educator, Gagnon is a recipient of the UNCSA Excellence in Teaching Award. Graduates of the program she created at UNCSA have won positions in Texas, North Dakota and Tennessee, and have become active professionally in the US and abroad.
---
Oscar Hernandez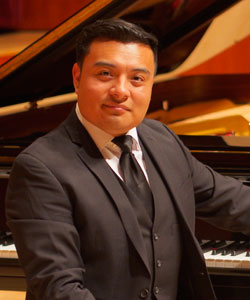 Mexican musician Oscar Hernandez is an emerging classical pianist, collaborative pianist and conductor. His conducting debut took place at Wake Forest University in 2010, where he conducted the North Forsyth High School Women's Choir. He served as Apprentice Conductor and Chorus Master for Wingate University's 2013-14 opera season. He served as Director of Sacred Music for Good Shepherd Catholic Church in King, NC from 2007-16, and as Director of Music for St. Benedict the Moor Catholic Church in Winston-Salem from 2012-16.
Oscar holds a Baccalaureate Degree in Music, with an emphasis in Piano, from Wingate University. He is currently working on his Master of Music Degree in Collaborative Piano at UNCSA.
---
Emma Lin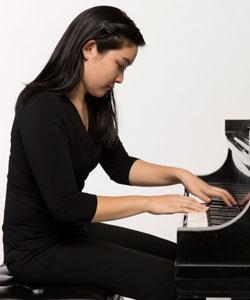 A native of Atlanta, Ga., Emma enjoys a colorful career as a chamber musician and has had the joy of collaborating with many students from all over the nation. She has had the privilege of working with and having mentoring from Dr. Liza Stepanova, Dr. Delouise Lima and Dr. Allison Gagnon. Her most notable performances include various chamber recitals at the University of Georgia and Brevard Music Festival, as well as master classes with Berlin Philharmonic Concertmaster Noah Bendix-Balgley, pianist and vocal coach Warren Jones, and cellist David Geringas. Currently, Emma is a masters student and UNCSA and intends to graduate in the spring of 2018.
---
PG Hazard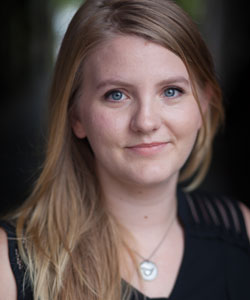 PG is a Collaborative Piano masters candidate from Ormond Beach, Fla. She has a Bachelor of Arts degree with a minor in Italian from The Florida State University ('13). At FSU, she collaborated with The University Singers in concert and accompanied their U.S. and Europe tours in 2012 and 2013.
After graduating she was music director for the FSU Student Opera Society's production of A Little Night Music and Opera Outreach's educational tour of The Magic Flute. PG has attended the summer opera scenes program Si Parla, Si Canta in Urbania, Italy (2012), SongFest at the Colburn School in Los Angeles (2014), Miami Music Festival's Collaborative Piano Institute (2016), and was a vocal piano fellow at Music Academy of the West in summer 2017.
---
Nia Imani Williams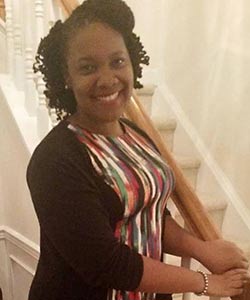 Nia is a native of Charlotte, N.C. In 2016, Nia graduated with a Masters of Music in Collaborative Performance at Houghton College with Dr. Sharon Johnson as her piano professor. She received her Bachelors of Music in Piano Performance from Salem College in 2014. At Houghton College, Nia was the assistant coach for the Houghton Lyric Theater's production of Bastien and Bastienna, Accompanist for the Women's Ensemble and Combined Choirs, the Head Coach of the Phantom of the Opera, and performed in many recitals, master classes, and concerts.
In 2016-17, Nia taught group piano classes, accompanied Voice Students and taught Music Appreciation at Central Piedmont Community College. She currently accompanies the Charlotte Contemporary Ensemble and works at the Charlotte Symphony Orchestra as the Site Coordinator at Winterfield Elementary School. Nia is currently pursuing a Professional Artist Certificate (PAC) in Collaborative Piano.