Provost David Nelson named Massachusetts College of Art and Design's new president
The Massachusetts College of Art and Design (MassArt) Board of Trustees has recommended Dr. David P. Nelson to the state Board of Higher Education to become the college's 12th president. Nelson, Provost and Chief Academic Officer at the University of North Carolina School of the Arts (UNCSA), will succeed Dawn Barrett, who stepped down in August 2014. Final approval of Nelson's appointment by the Board of Higher Education (BHE) will take place in a special meeting to be held on Jan.19, 2016, at the BHE offices, 1 Ashburton Place, Boston, Mass.
UNCSA Chancellor Lindsay Bierman commented, "David Nelson has been our chief academic officer at UNCSA since 2010. He has been my rock since I joined the School of the Arts and the world of higher education in 2014. His steady, deliberate leadership has been pivotal in helping the school move forward, toward our goal of becoming a conservatory for the 21st century, over the past five years.
"A person of integrity, David has always held the mission of UNCSA as his focus, and has advocated for the best for our students, faculty and staff," Bierman added.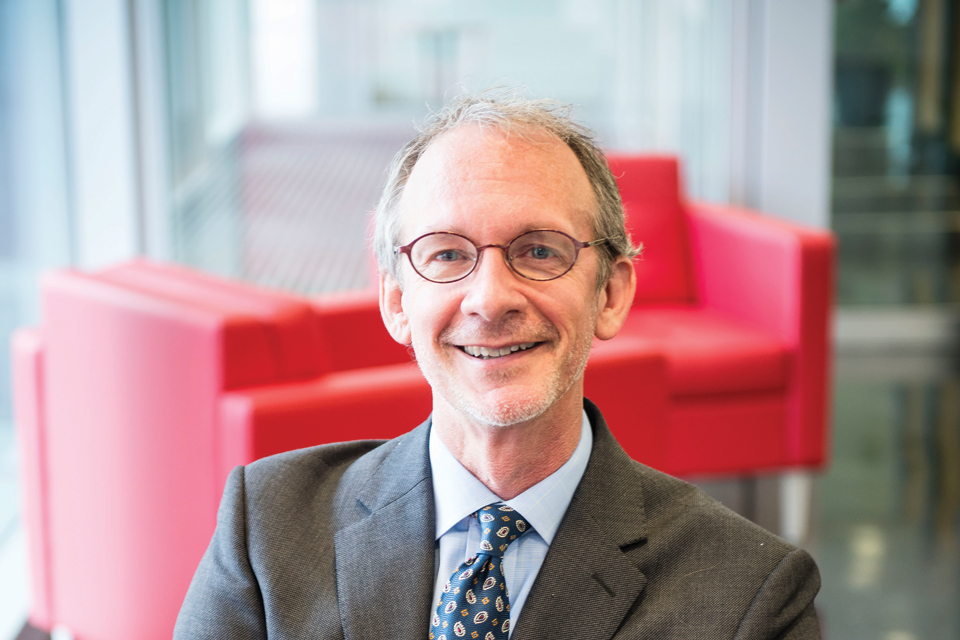 The board's recommendation that Nelson become MassArt's next president is the final outcome of a successful national search process facilitated by the executive search firm Greenwood/Asher & Associates, and led by a 14-member search committee formed in September 2015. The search committee included stakeholders from throughout the MassArt community, and was chaired by Dr. Richard Marshall and co-chaired by alumnae Elisa Hamilton and Pamela Parisi.
By late November 2015, the field of candidates had been narrowed to four finalists, among them: Christopher Bratton, President of the School of the Museum of Fine Arts, Boston (SMFA) and Deputy Director of the Museum of Fine Arts; Kurt Steinberg, Executive Vice President of MassArt; and Noel Zahler, Dean of the School of the College of Arts, Communications and Design at Long Island University.
"We are thrilled that David Nelson has been selected to lead this great institution through another exciting era of growth in art and design education," said David Lee, Chair of MassArt's Board of Trustees. "We are extremely grateful to the members of the presidential search committee for conducting such a thorough national search and inclusive selection process, and for offering so many thoughtful comments demonstrating their commitment to the continued success of MassArt."
"Massachusetts led the nation in establishing the very first public institution of higher education dedicated to the arts," Nelson said, "and MassArt's tradition of leadership in art, design, and education extends throughout New England and beyond. I am honored to be recommended as the next president of this storied institution, and I appreciate the trust placed in me by the trustees and search committee. I look forward to serving students, alumni, faculty, staff, and friends of MassArt as we continue the college's creative legacy."
David Nelson's career in higher education spans more than 15 years, during which he has held administrative posts as both provost and dean, and taught music and religious studies. During his tenure at UNCSA, where he has served since 2010, the university has experienced steady enrollment growth and improved student retention rates. Nelson collaborated with faculty to create a process for faculty rank and promotion, and for the first time in the history of the institution, gained approval of a new faculty salary scale from the UNCSA Board of Trustees, and led the creation of a new teaching and learning center for its artist-faculty.
He also helped conceive and launch ArtistCorps, a community arts program funded by AmeriCorps and private funding that places accomplished artists, including UNCSA students and alumni, in public schools and community institutions to serve high-needs students. Among his fundraising accomplishments was assisting in the completion of the endowment for the A.J. Fletcher Opera Institute, the largest single endowment at the university, now valued at more than $13 million.
Prior to his appointment at UNCSA, Nelson was the Senior Vice President of Academic Administration/Dean of the Faculty from 2006-2010 at Southeastern Baptist Theological Seminary and The College at Southeastern. He received his Ph.D. in Theology from Southeastern Baptist Theological Seminary, and a Master of Music and Bachelor of Music from Hardin-Simmons University.
Search Committee Chair Marshall said, "On behalf of the presidential search committee I would like to thank the entire MassArt community for their input in this process. We are grateful to have had so many qualified candidates from which to choose the next president of MassArt. Ultimately, Dr. Nelson stood out as the right person to assume leadership of this institution. We believe that under his stewardship MassArt will continue to emerge as a leader in art and design education, while fostering academic excellence as a major contributor to the creative economy in Massachusetts and the nation."
About Massachusetts College of Art and Design
Founded in 1873, MassArt is the nation's first and only freestanding, publicly supported college of art and design, and the first to grant a degree. The college educates over 2,000 students in a variety of disciplines including architecture, industrial design, fashion design, interrelated media, photography, and the fine arts combined with a liberal arts education for undergraduate, graduate and continuing education degrees. Graduates of MassArt help to enrich the creative economy in Massachusetts, which accounts for 45,000 jobs and contributes almost $2.1 billion to the state's economy. For more information, visit www.massart.edu.