Four UNCSA high school seniors are National Merit Scholarship finalists
Four high school seniors at UNCSA are finalists in the 2016 National Merit Scholarship Competition, Interim Headmaster and High School Dean Elaine Pruitt has announced. They are among 15,000 students nationwide who will compete for scholarships based on their skills, accomplishments, and potential for success in rigorous college studies.
The finalists from UNCSA are: Will Cannon from Apex, who studies in the School of Drama; Peter Smith from Chapel Hill, a piano student in the School of Music who has attended UNCSA since ninth grade; Bevan Therien from Raleigh, a student in the School of Drama; and Sarah Yang from Oak Ridge, who has studied in the School of Dance since the ninth grade.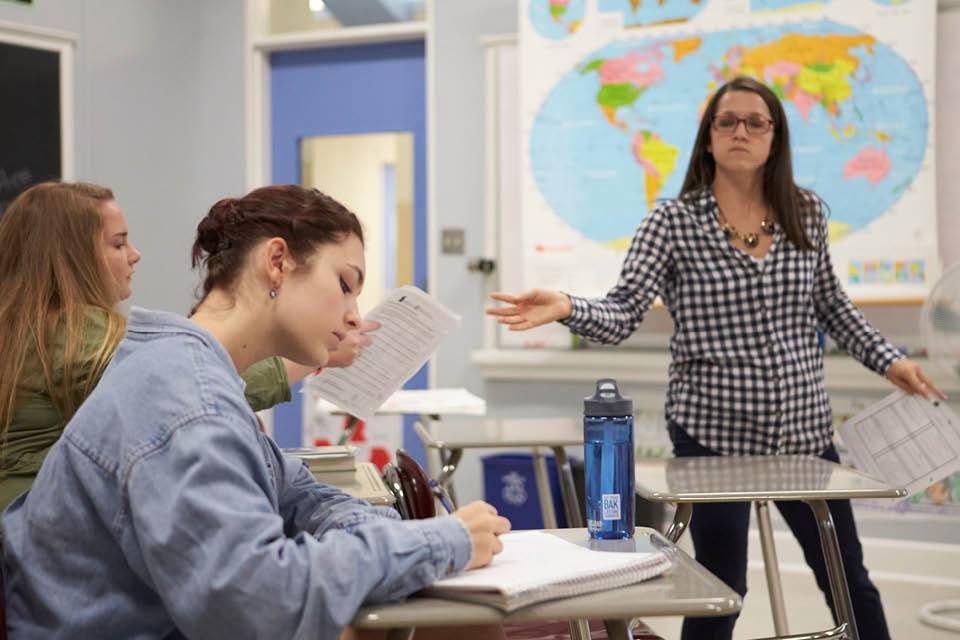 "These are four of our very best students," Pruitt said. "They excel not only in their arts disciplines, but also in our rigorous academic courses. We are very proud they have reached this level of the National Merit Scholarship Program, and we've crossed our fingers that they will be awarded scholarships."
About 1.5 million juniors in more than 22,000 high schools entered the 2016 National Merit Scholarship Program by taking the 2014 Preliminary SAT/National Merit Scholarship Qualifying Test, which served as an initial screen of program entrants. A pool of semifinalists, representing less than one percent of U.S. high school seniors nationwide, includes the highest-scoring entrants in each state. The number of semifinalists in a state is proportional to the state's percentage of the national total of graduating seniors.
To become finalists, the semifinalists and their schools must submit applications that detail their academic record, participation in school and community activities, demonstrated leadership abilities, employment, and honors and awards received.
National Merit Scholarship winners of 2016 will be announced beginning in April. They will join more than 315,000 other distinguished young people who have earned the Merit Scholar title.
February 27, 2016