UNC-TV to showcase UNCSA's Rite of Spring dance performance
A new dance film produced and presented by the University of North Carolina School of the Arts will be broadcast on UNC-TV at 9 p.m. Friday, Sept. 30. "Reimagining and Reawakening: An Evening of Dance" features two captivating works from an original dance concert presented at UNC-Chapel Hill's Memorial Hall as part of Carolina Performing Arts' retrospective of The Rite of Spring at One Hundred.
The television program includes the world premiere of newly-envisioned Polovtsian Dances by Susan Jaffe, UNCSA's Dean of Dance and legendary principal dancer with American Ballet Theatre, and Jeux, an historic reconstruction of Vaslav Nijinsky's rarely staged work and Leon Bakst's scenic design. World-renowned conductor and former UNCSA Chancellor John Mauceri conducts the UNCSA Orchestra in accompaniment.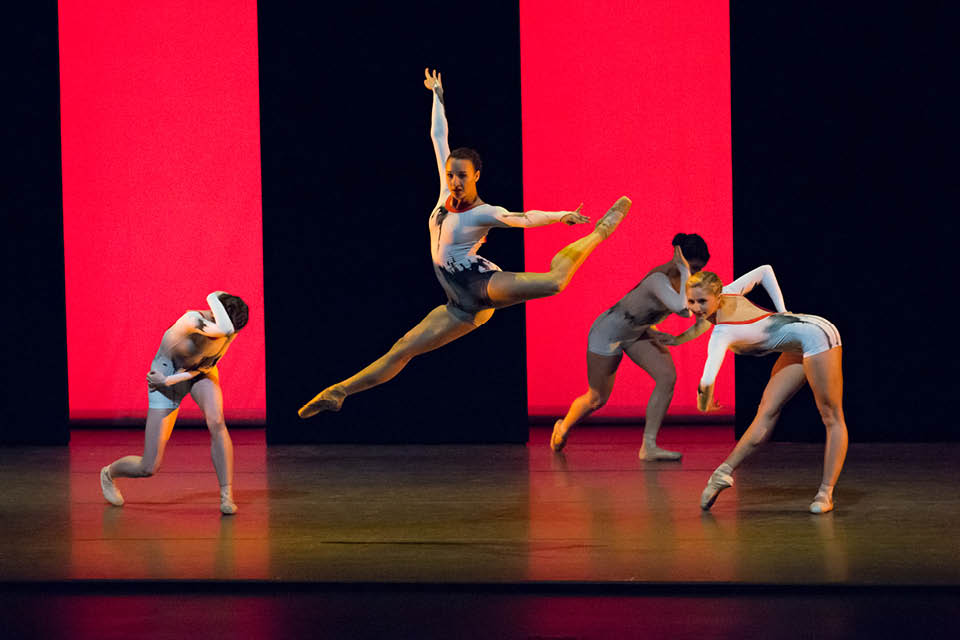 UNCSA was the only school invited to perform during Carolina Performing Arts' season retrospective of the revolutionary work The Rite of Spring. The series included performances by the legendary Silk Road Ensemble with Yo-Yo Ma, the Martha Graham Dance Company and Bill T. Jones.
"We were thrilled to perform at the beautiful and historic Memorial Hall, and now we are excited that we can share our work with audiences across the state," said Jaffe. "Carolina Performing Arts provided an amazing opportunity for our students. Now -- thanks to UNC-TV -- viewers throughout North Carolina can experience some of that thrilling program."
The performance in Chapel Hill was a collaboration between UNCSA's schools of Dance, Music and Design & Production, with 130 students involved.
Jaffe's Polovtsian Dances reimagines the exotic dances that occur in Act II of Alexander Borodin's opera Prince Igor. It marked Jaffe's UNCSA choreographic debut, with D&P faculty member Joseph P. Tilford providing scenic design.
The UNC-TV program includes interviews with Jaffe and dance historians tracing the historic significance of The Rite of Spring.
"The Rite of Spring marked a shift in paradigm from realism to abstractionism," Jaffe said. "It was first performed in Paris in 1913 by Ballet Russes, and it nearly caused a riot by audience members because of its avant garde music, composed by Igor Stravinsky, and Nijinksy's choreography. It wasn't what audiences were expecting."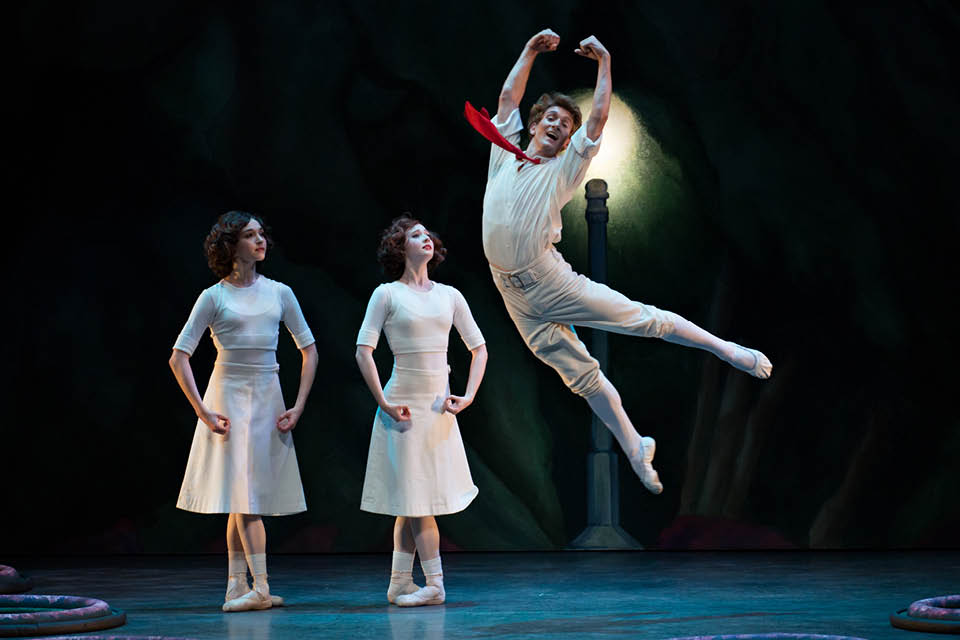 For the performance of Jeux (Games), UNCSA worked with dance historian Millicent Hodson and scenic artist Kenneth Archer to faithfully recreate details of Nijinsky's piece depicting a tennis match between a man and two women. It premiered in Paris two weeks before The Rite of Spring's famous scandalous premiere.
"The 'Jeux' story seems, at first, a very light thing," Hodson told UNC-CH's Daily Tar Heel. "But already in 1912 to 1913, an anti-war movement is internalized in the piece."
Shannon Vickery, UNC-TV's Director of Production and Production Partnerships, said UNC-TV is proud of the ongoing partnership with UNCSA to create original high-quality arts programming. "It is a wonderful opportunity to share the incredible talents of the students, faculty and staff at the University of North Carolina School of the Arts with North Carolinians," she said.
The dance concert is the fourth collaboration between UNCSA and UNC-TV. The 2012 broadcast of the all-school production of Oklahoma! won an award from the National Educational Telecommunications Association. UNCSA's 2013 film of William Shakespeare's Much Ado About Nothing, performed the previous year by seniors in the School of Drama and the UNCSA Symphony Orchestra conducted by Mauceri, won the Midsouth Regional Emmy Award for Best Arts Program. In October 2013, the three-part "Dance Fantasies" program featured performances of Act Two of Swan Lake, Larry Keigwin's Kingdom, and an original dance film written, performed and produced by students.
September 14, 2016