Costume students share Halloween magic with Brenner Children's Hospital
If there's one holiday Costume Design and Technology students can get behind, it's Halloween. And this year at UNCSA, they've celebrated the season with a special purpose: creating costumes for children at Brenner Children's Hospital, part of Wake Forest Baptist Medical Center.
From mermaid and dragon tails to Minnie Mouse and Pikachu ears, students at all levels of the costume program had the opportunity to use their imaginations to build one-of-a-kind pieces that were donated to the hospital earlier this month.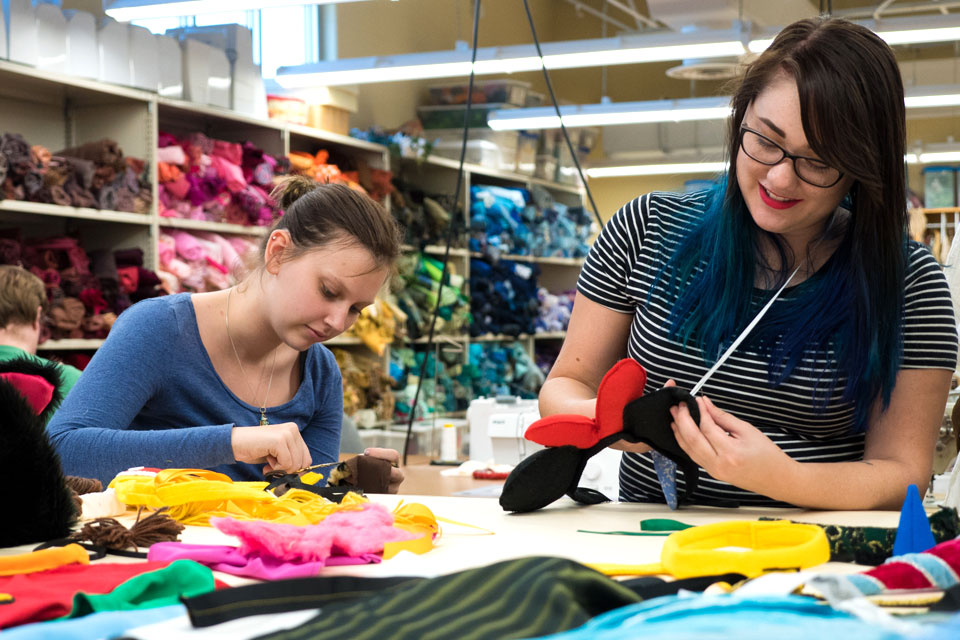 It was the perfect use, says costume faculty member Pam Knourek, for donations of fabric and sewing materials she received from a member of the community this year—a woman who for years faithfully made stuffed bears for children at the Ronald McDonald House but is no longer able to sew.
"I wanted to find a way to honor her," Knourek says, while bringing the same spirit of giving into the costume shop. "We believe in training the whole artist and showing our students that they can use their talents to support life. It lets them know that they are a part of something bigger."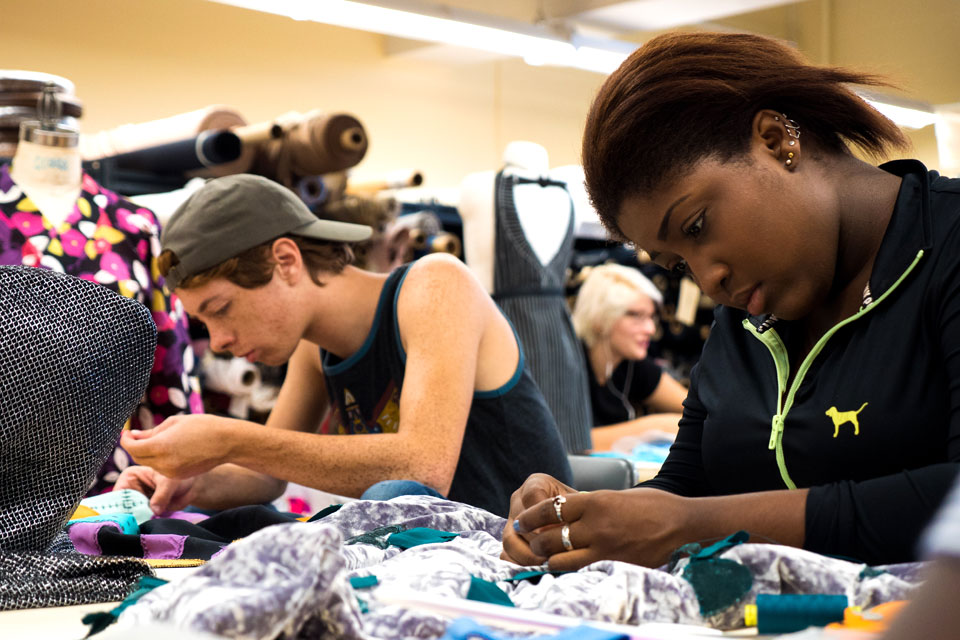 It was important for her to find a way to incorporate the project into the students' spare time at the beginning of the fall semester, when they aren't quite as busy with productions. And Halloween seemed like a natural bridge between costumers and children. As Knourek puts it, "Halloween is a language all of our students speak."
Students were given free rein on creativity but asked to be thoughtful about their designs—something they took to heart. For children who may be bedfast, they created easy-to-tie apron costumes. There are also mermaid tails for children in wheelchairs, soft wigs and headbands for those with sensitive scalps and plush toys for children who may not wear costumes.
"Everything we made was made with the kids in mind," says Frankie Iorio, a fourth-year Costume Technology student. "Things needed to be easily accessible, materials needed to be comfortable."
"And it's not only for the children in the hospital," graduate costume designer Trent Pcencni adds, "but also for their family members, older siblings, nurses, faculty members." Many of those family and support members are located at the Ronald McDonald House. "Costumes for the children were our main focus, but we also wanted to support an environment of fun for everyone."
The projects also allowed for crossover between the role of designer and technician. Although each student typically works in either design or technology after their second year, this project allowed them to do a little of both. "We each worked on these costumes from start to finish," Iorio says.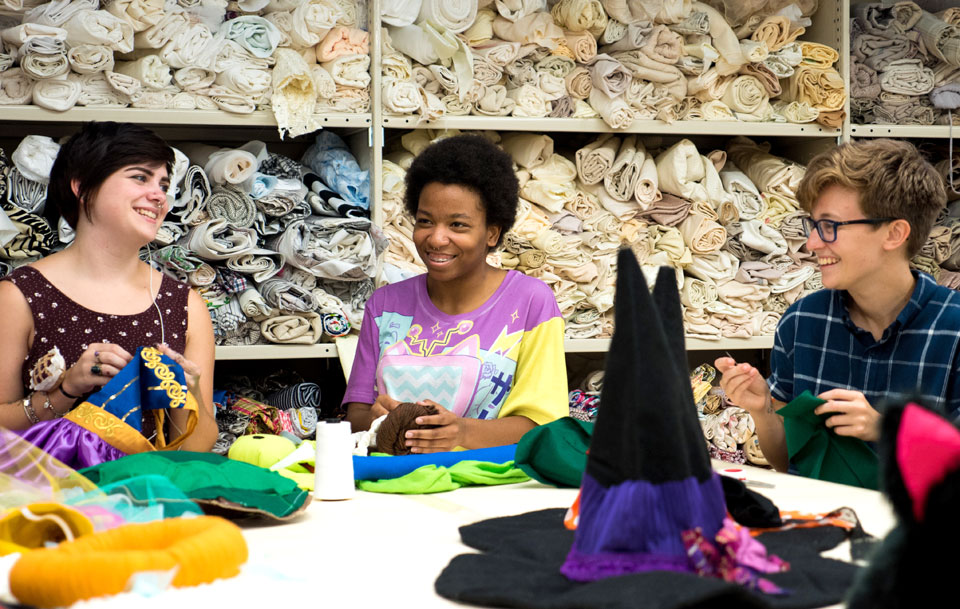 And for students who spend almost all of their time working on projects for UNCSA or finding paid outside work, being given the luxury of time to work on a volunteer project was precious. "Our professors gave us the time to do this," Pcencni says. "And you can't say that about every school."
The icing on the cake is that these are all unique, high quality pieces. "There's nothing here that you can get at a costume or Halloween store," Pcencni says. "They feel real. And there's something magical about a costume when it feels real—it transforms the wearer."
October 24, 2016