Behind the Scenes at UNCSA's "The Nutcracker"
UNCSA's annual production of "The Nutcracker" has delighted audiences for more than 50 years. What started as a small event in Reynolds Auditorium has grown into a beloved holiday tradition in Winston-Salem. Whether you've attended year after year or this will be your first UNCSA "Nutcracker," these behind-the-scenes photos are sure to excite you for this year's performances.
1. Practice makes perfect
Prep for "The Nutcracker" begins early in the semester, with final rehearsals in the Stevens Center the week before. The final dress rehearsal is a "campus night," when students, faculty and staff attend to support the cast and crew.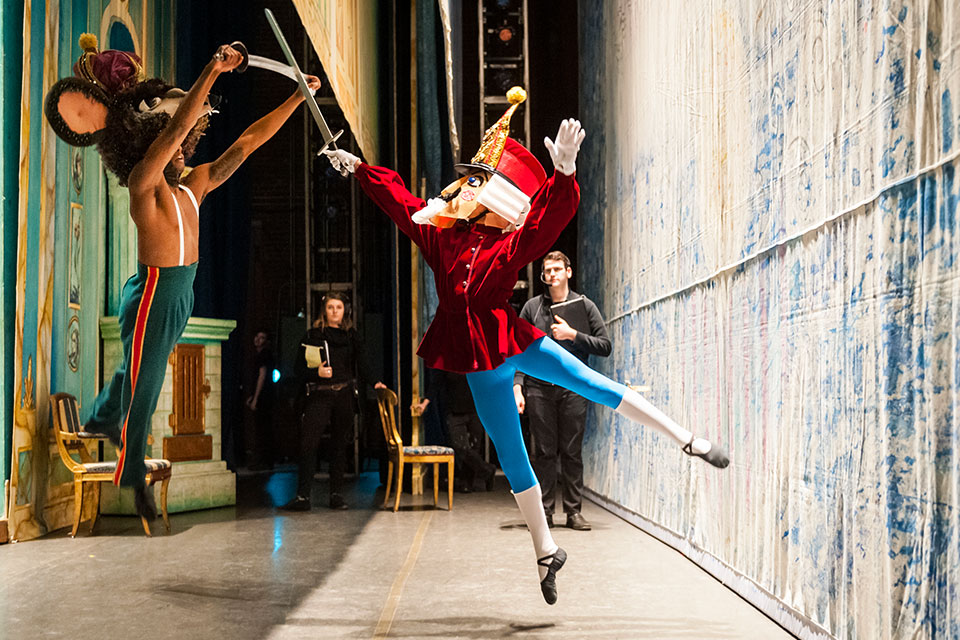 Photo: Andrew Dye
2. It takes a village
Sixty people make up the production staff and technical crew; more than half work at every single performance.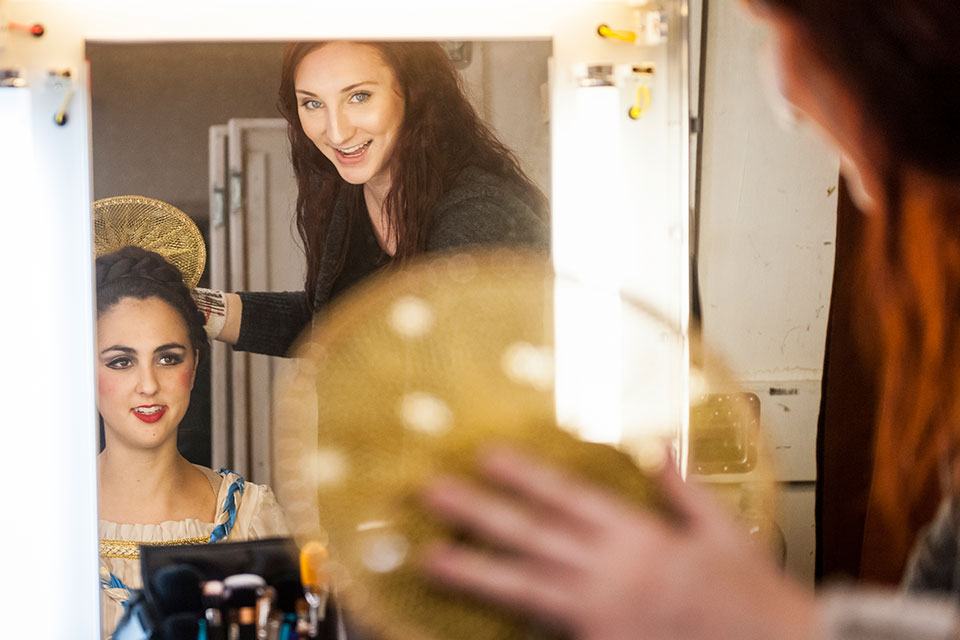 Photo: Andrew Dye
3. Littlest performers
Students from UNCSA's Preparatory Dance Program perform as the children in the "Party Scene," roles for which they must audition.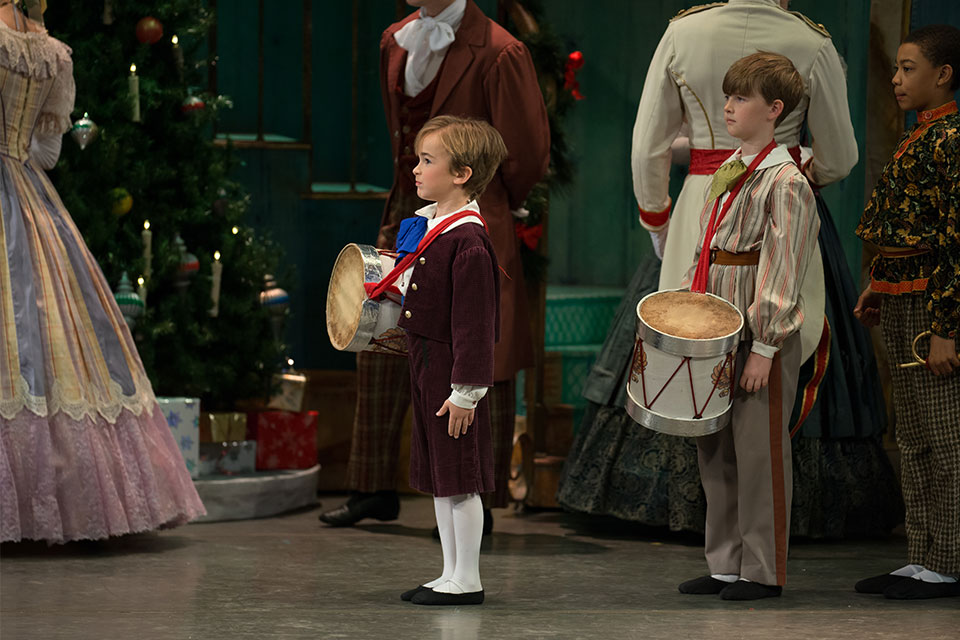 Photo: Peter Mueller
4. Delicate wings
The angels, who open Act II, received new costumes in 2015—a collaboration between Ethan Stiefel, former Dean of Dance, and Kathryn Grillo, former Director of the Dance Costume Shop.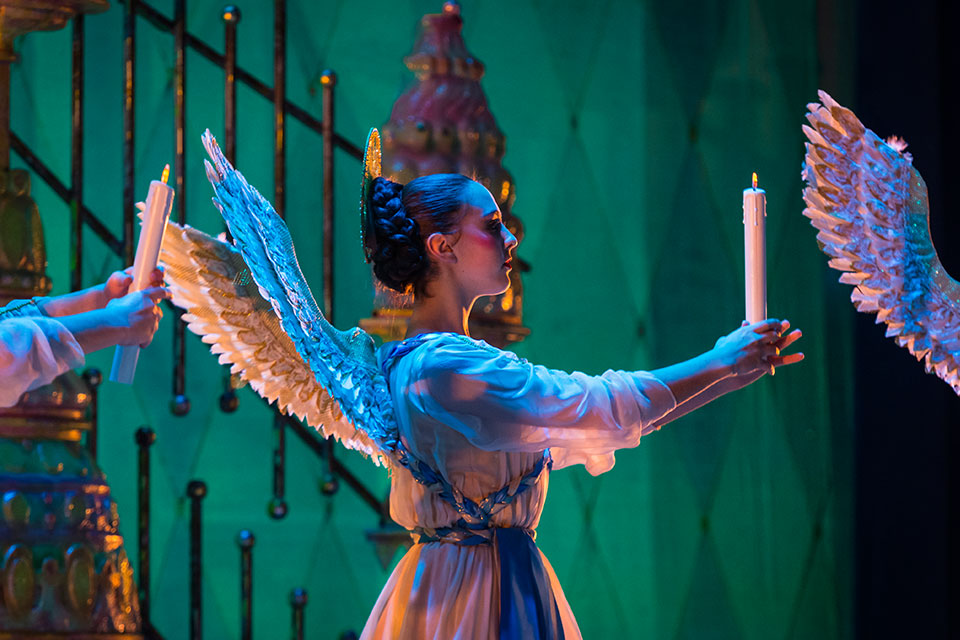 Photo: Andrew Dye
5. Tremendously Tchaikovsky
School of Music students comprise the "Nutcracker" orchestra—the largest in the Triad!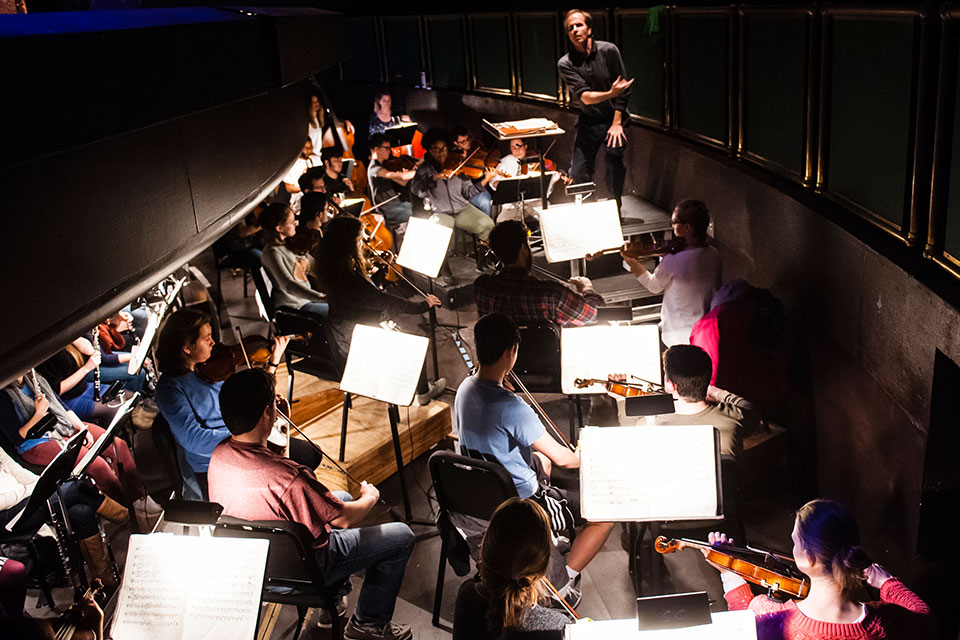 Photo: Andrew Dye
6. Let it snow
Each performance requires 50 pounds of snow—made of translucent plastic—which is cleaned and reused.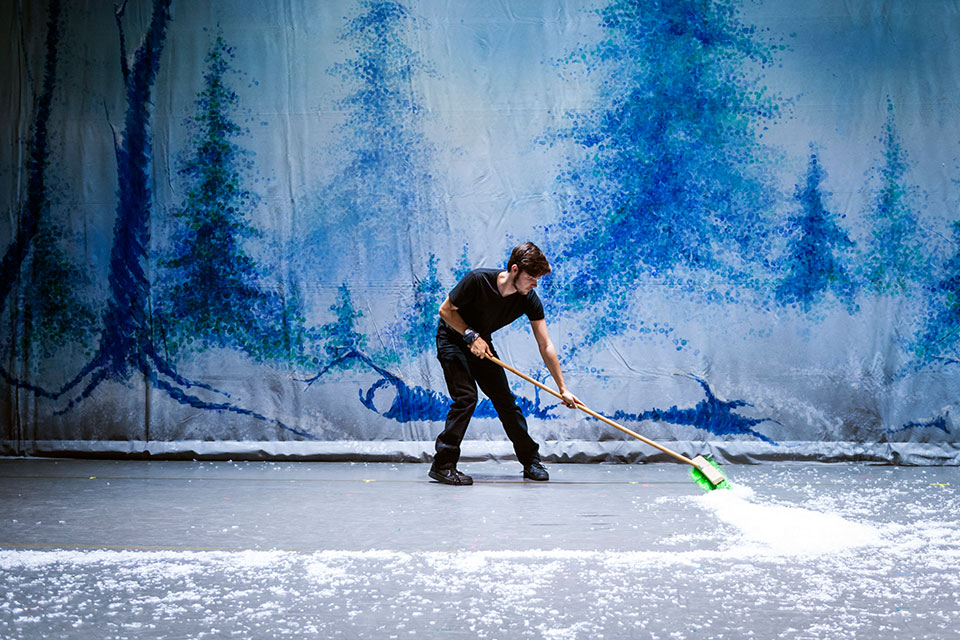 Photo: Andrew Dye
7. Buckle up
The heads of the mice, bear and Nutcracker were constructed on frames built over bicycle helmets.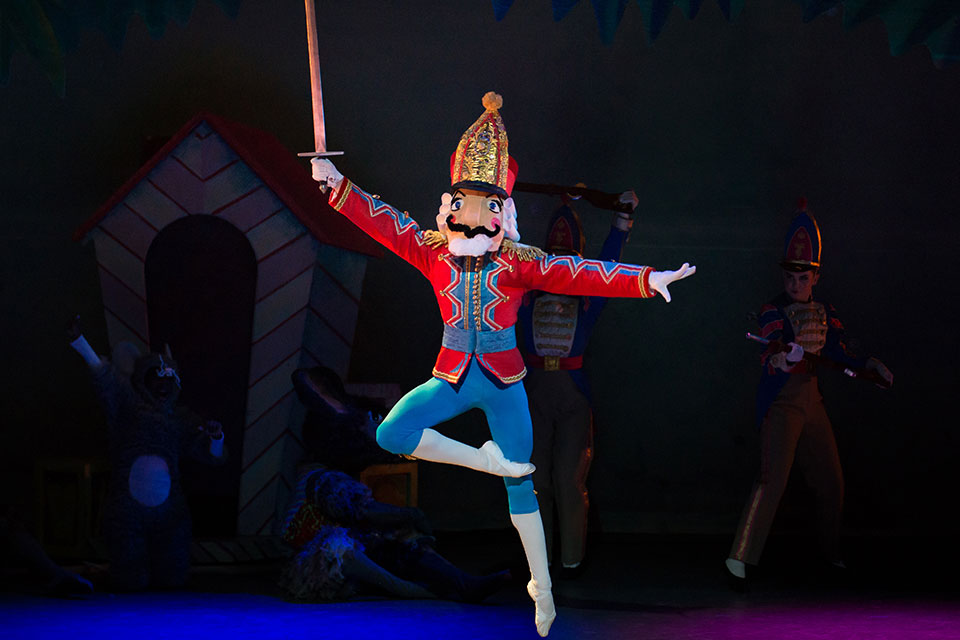 Photo: Peter Mueller
8. Multiple roles; many guests
Around 100 students dance in each performance. Most of them dance between 2 and 5 parts during the run of the show. Each year, guest artists (often alumni) join the cast for select shows. Past guests have included Gillian Murphy, David Hallberg, Julie Kent, Gonzalo Garcia, Veronika Part, Blaine Hoven and more.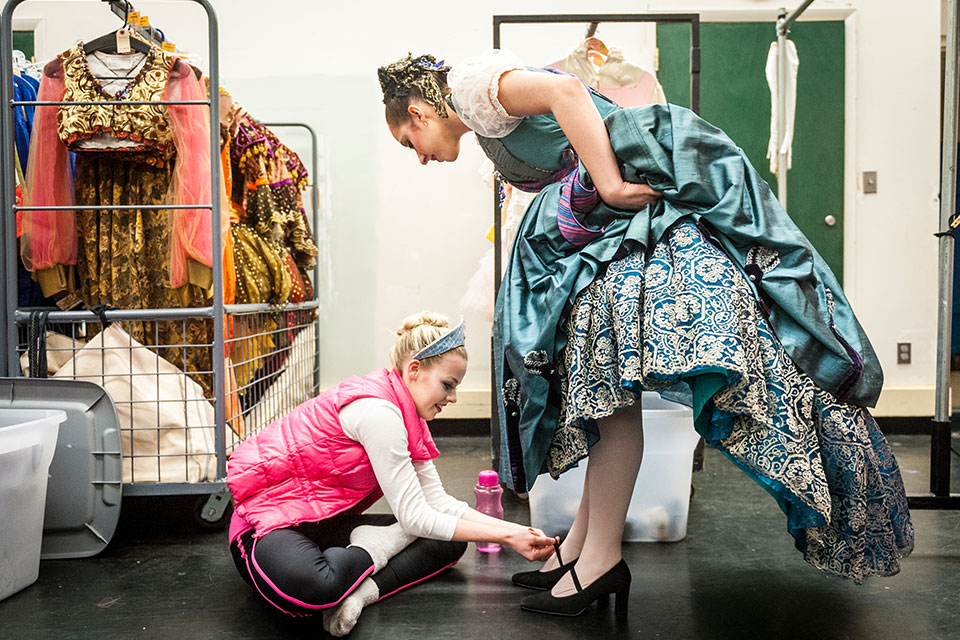 Photo: Andrew Dye
9. Direction
Ethan Stiefel, former Dean of Dance, former principal dancer of American Ballet Theatre and star of "Center Stage," created the original staging and direction for the reconceived UNCSA "Nutcracker," which premiered in 2009. Alumnus and Assistant Dean of Dance Jared Redick has served as creative director of the production since 2014.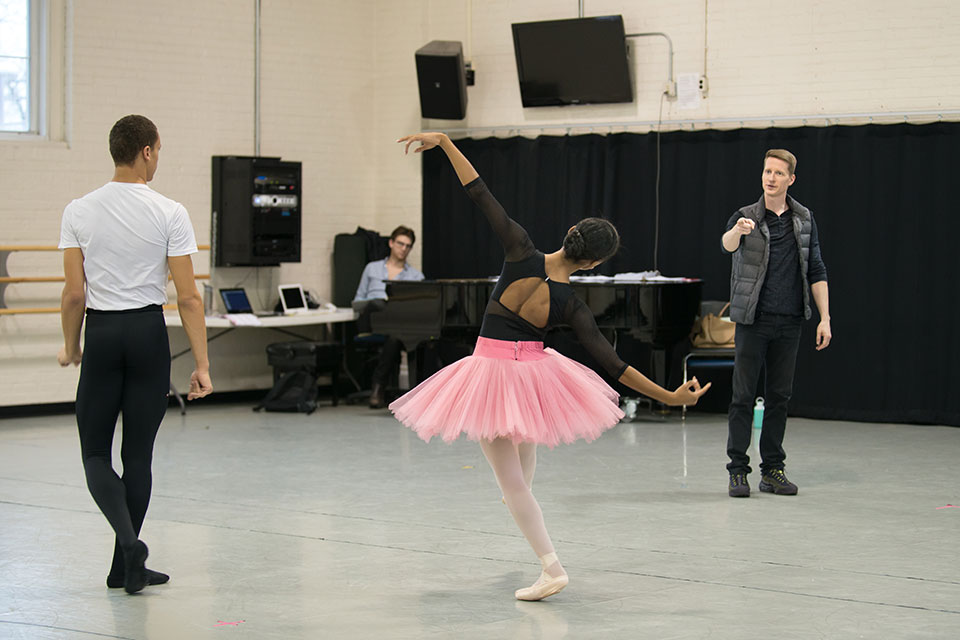 Photo: Peter Mueller
10. A few hours...
It took 18,000 hours to complete the construction and painting of the original scenery and props, all of which was done by students, faculty, staff and alumni of the School of Design & Production.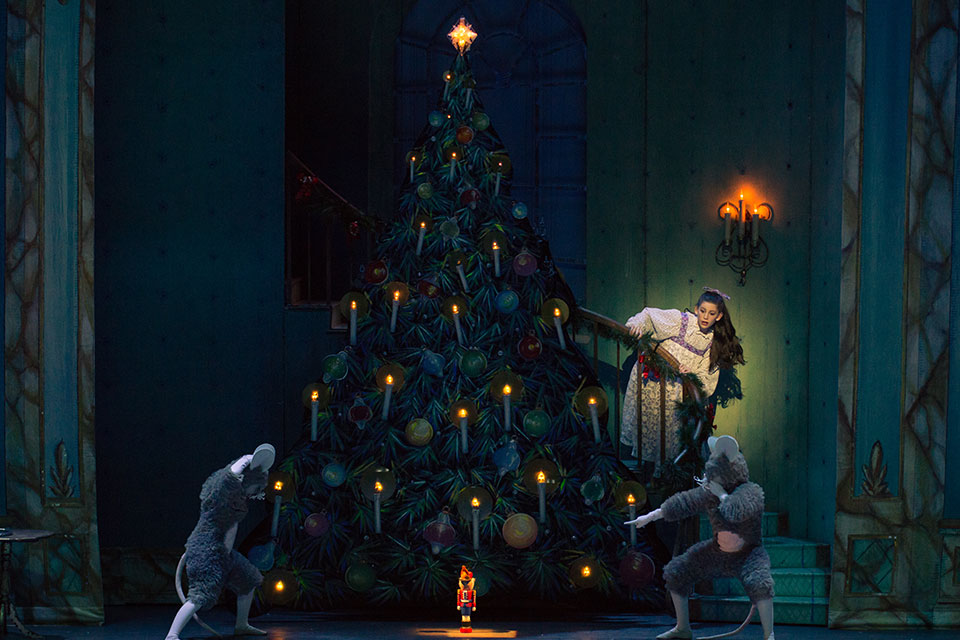 Photo: Peter Mueller
by Hannah Callaway
December 9, 2016