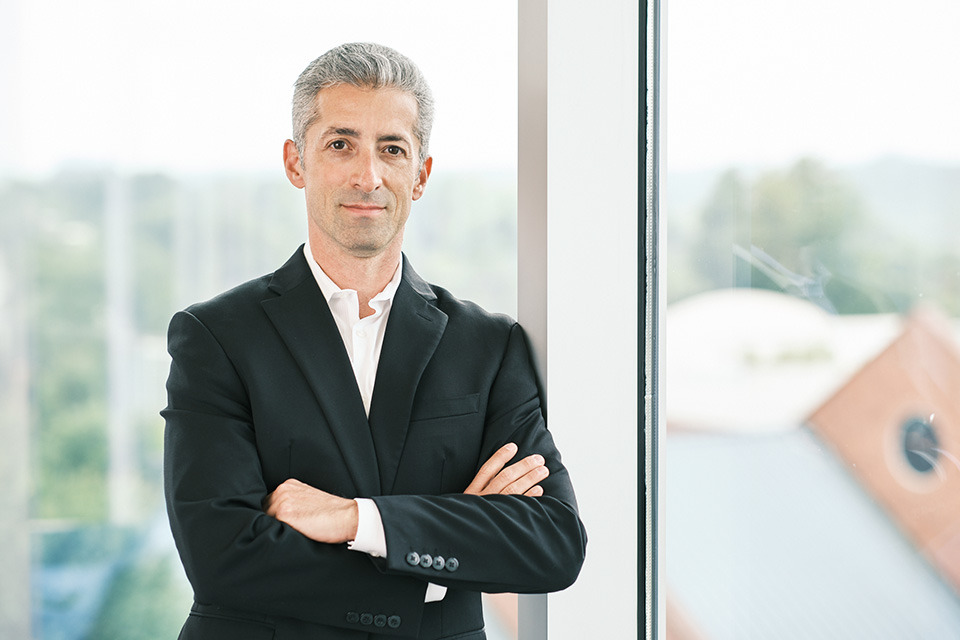 Assistant Dean of Ballet Jared Redick is a 1989 graduate of the high school ballet program at UNCSA, where he studied with founding Dean of Dance Robert Lindgren, Duncan Noble, Melissa Hayden, Gyula Pandi and Frank Smith.
As a dance educator, he has taught nationally and internationally at the Royal Danish Ballet School, Tivoli Ballet Theatre, Houston Ballet School, Orlando Ballet School, Nashville Ballet School, Charlotte Ballet and Yale University. He has served as guest ballet master with Finnish National Ballet, Houston Ballet, Nashville Ballet and Cincinnati Ballet. He is also a judge and master teacher for the Youth America Grand Prix (YAGP).
At UNCSA, Redick directs the annual production of "The Nutcracker" which was named by Dance Teacher Magazine as one of the nation's best productions of the holiday classic. He also has directed the Festival of North Carolina Dance, which brings hundreds of young dancers from around the state to campus for master classes with faculty of the School of Dance each year.
Education
Trained at Mikhail Baryshnikov's School of Classical Ballet with Mikhail Baryshnikov and Alexander Filipov
Trained at School of American Ballet with Stanley Williams, Andrei Kramarevsky and Richard Rapp
Trained at UNCSA with Duncan Noble, Melissa Hayden, Gyula Pandi and Frank Smith
Trained at Conservatory Ballet with Julia Cziller Redick
American Ballet Theatre's National Training Curriculum Primary, Level 7 certified
Central Pennsylvania Youth Ballet's teacher workshop
Credentials
Soloist with Boston Ballet, Miami City Ballet, the Suzanne Farrell Ballet, and Texas Ballet Theater Company member with San Francisco Ballet
Has served as ballet master/rehearsal assistant for "Alrededor No Hay Nada," "Petal," "Sweet Fields," "Metallurgy," "Lascia La Spina, Cogli La Rosa," "Raymonda" and "The Sleeping Beauty Act III."
Career Highlights
Guest Ballet Master for Houston Ballet
Dancing for Suzanne Farrell & Edward Villella
Originated roles in ballets by Jorma Elo
Working with Alexander Grant, originator of the role of Alain, on La Fille mal Gardee as Alain
Awards, Recognitions and Honors
Recipient of the National Foundation for Advancement in the Arts award for exceptional artistic achievement
Associate Fellow Pierson College, Yale University
Organizations
Juror, Youth America Grand Prix
Education
CertificateABT National Training Curriculum
High School DiplomaUNC School of the Arts