UNCSA's Fletcher Opera Institute presents Florencia en el Amazonas
Inspired by the magical realism of the novel "Love in the Time of Cholera" by Nobel Prize-winning Colombian author Gabriel García Márquez, "Florencia en el Amazonas" (Florence in the Amazon) will be presented by the A.J. Fletcher Opera Institute at the University of North Carolina School of the Arts on Feb. 3, 5 and 7.
Fletcher Artistic Director Nicholas Muni is stage director for the performances at 7:30 p.m. on Friday, Feb. 3, and Tuesday, Feb. 7, and 2 p.m. on Sunday, Feb. 5, in the Stevens Center at 405 West Fourth St. in downtown Winston-Salem. Tickets are $25 regular and $20 student with valid ID, and are available online or by calling the box office at 336-721-1945.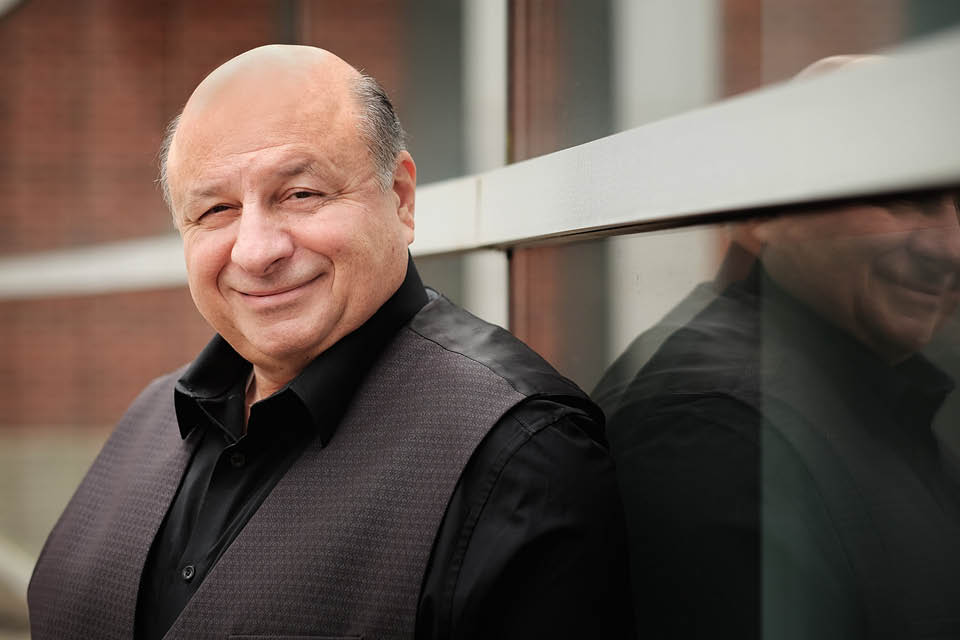 Muni said the UNCSA performance marks the North Carolina premiere of the opera in two acts. "It is the first time this opera has been performed with a full orchestra in the southeastern United States," Muni said of what has been called one of the most popular and frequently performed operas of recent times.
"'Florencia en el Amazonas' combines the hallmarks of classical romantic opera with a contemporary setting," Muni said. "The music is simply gorgeous from the first note to the last."
First performed by the Houston Grand Opera in 1996, "Florencia en el Amazonas" features music by Daniel Catán with a libretto by Marcela Fuentes-Berain. Jointly commissioned by Houston Grand Opera, Los Angeles Opera and Seattle Opera, it was the first Spanish-language opera to be commissioned by major opera houses in the United States.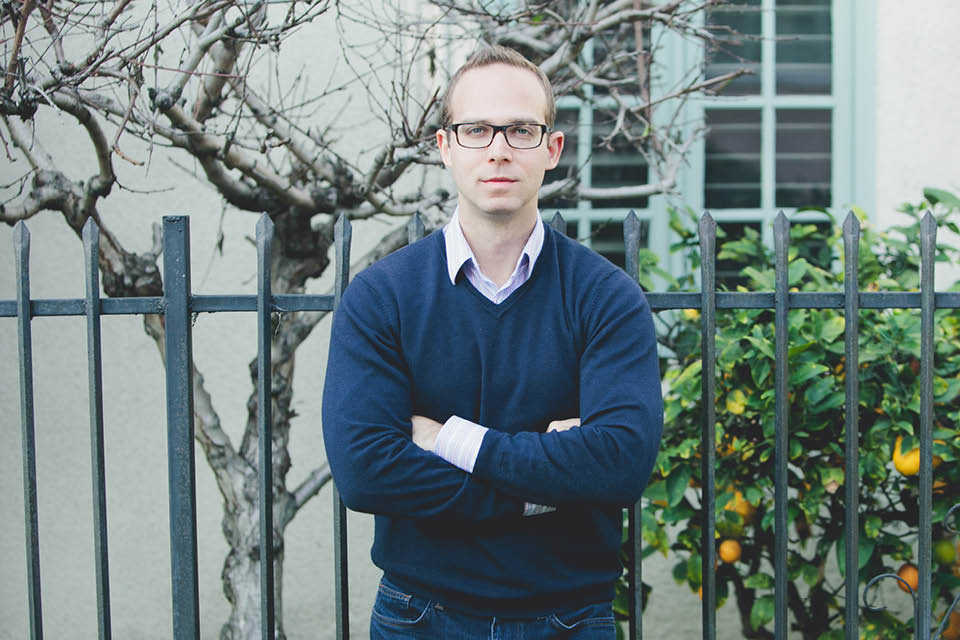 Christopher Allen, award-winning resident conductor for Cincinnati Opera, is guest conductor. Music preparation is by Angela Vanstory Ward. The opera will be sung in Spanish with English supertitles.
The title character, Florencia Grimaldi, is the most celebrated opera singer in the world. She is travelling incognito by steamboat down the Amazon River to give a concert in her homeland, Manaus, Brazil. There, she hopes to reconnect with the love of her life, Cristobal, whom she left behind 20 years ago.
Other passengers on the steamboat are traveling to hear Florencia perform, but are unaware of her true identity. Among them are a bickering couple (Paula and Alvaro) and a journalist (Rosalba) hoping to write a book about Florencia. Rosalba experiences an unwelcome romantic attraction for the captain's nephew (Arcadio).
When a storm causes the ship to run aground, the trauma triggers a reconciliation for Paula and Alvaro and inspires Rosalba to admit her love for Arcadio. Back on track, the ship arrives in Manaus, but a cholera outbreak quarantines the passengers, delays the performance and seemingly thwarts Florencia's reunion with Cristobal.
"Catán beautifully intertwines three stories of love: one lost, one abandoned and one denied," Muni said.
Muni said audiences can expect surprise and delight. "It is visually flamboyant, with large scale, projected imagery, high tech scenic design and really interesting and spectacle-oriented costuming," he said. "It is contemporary in its sensibility and spectacle, like a Broadway show, but with classically oriented, lush music. This combination of contemporary and classical will enchant audiences.
"The Puccinian lushness of the score makes it a great exercise for our students – both vocal and instrumental – and a treat for audiences, " he added.
The cast for "Florencia en el Amazonas" includes Jennifer Schuler as Florencia Grimaldi; Andrew René as Riolobo; Zoe Johnson as Rosalba Montealban; Matt Arnold and Jacob Wright as Arcadio; Karl Buttermann as Captain; Kathleen Felty and Lindsay Mecher as Paula; Cameron Jackson as Alvaro; and Eric Powell as Cristobal.
Designers include Andrew Licout, scenery; Amy MacDonald, costumes; Joseph Naftal, lighting; Patrick Angle, projections; and Destinee Steele, wigs and makeup.
About Christopher Allen
A recipient of the 2016 Solti Foundation U.S. Career Assistance Award, Christopher Allen is rapidly gaining attention as a rising conductor on the operatic and symphonic stages. His conducting career was launched when he received the Bruno Walter Conducting Award and Memorial Career Grant, and was fostered by Plácido Domingo and James Conlon, who brought him to Los Angeles Opera as an associate conductor.
Recently named The John L. Magro Resident Conductor for Cincinnati Opera, Allen will return in the summer of 2017. He has previously been seen conducting the new production of "Tosca," the world premiere of Ricky Ian Gordon's "Morning Star" and the Cincinnati Opera's Washington Park Concert leading the Cincinnati Symphony. In the 2016-2017 season, Allen will make his Washington National Opera debut in Donizetti's "La fille du régiment" and Florida Grand Opera debut in Cuban-American composer Jorge Martín's "Before Night Falls." He will debut the revised version of Ricky Ian Gordon's "Grapes of Wrath" for Opera Theatre of Saint Louis. Allen will also make his Atlanta Symphony Orchestra debut conducting a program of Wagner, Tchaikovsky, and Beethoven.
Recently, Allen made his United Kingdom debut conducting "The Barber of Seville" at the English National Opera and debuted at the Lyric Opera of Kansas City in a production of "L'elisir d'amore" directed by James Robinson.
He was nominated as a finalist for 2015 International Opera Awards in London in the "Newcomer" category, and was named Musical America Artist of the Month in July 2015. Allen made his Los Angeles Opera conducting debut in Patrick Morganelli's "Hercules vs. Vampires." He also returned to the company as associate conductor in "La traviata" with Plácido Domingo as Germont and in "The Ghosts of Versailles" with James Conlon. He made his debut with Opera Santa Barbara in "Rigoletto" and returned to Intermountain Opera in Bozeman, Mont., to conduct a double-bill of "Gianni Schicchi" and "Suor Angelica," as well as "Don Giovanni."
Allen made his Asian debut conducting "Il barbiere di Siviglia" at the Daegu Opera House. He prepared "I due Foscari" for Theater an der Wien assisting James Conlon with Plácido Domingo as Francesco Foscari and was the associate conductor to James Conlon on "Lucia di Lamermoor," "Falstaff" and the Britten Centennial Concerts at L.A. Opera. He returned to the Atlanta Symphony to assist Robert Spano on Britten's "War Requiem," as well as preparing a world premiere with Robert Spano at the Ojai Music Festival. Other past assignments at L.A. Opera include productions of "Don Giovanni," "Tosca," "Carmen," "The Rape of Lucretia," Holdridge's "Dolce Rosa" and "Madama Butterfly."
Since 2011, Allen has maintained a close relationship with the Atlanta Symphony working with Music Director Robert Spano and Principal Guest Conductor Donald Runnicles. He was on the music staff of Cincinnati Opera as an assistant conductor to Carlo Rizzi in "Aida," Joana Carneriero in John Adams' "A Flowering Tree," Bernard Labadie in "Die Zauberflöte," Carlo Montonaro in "La traviata" and Edwin Outwater in Astor Piazolla's "Maria de Buenos Aires." He made his debut at the Intermountain Opera conducting "La traviata."
Allen has been a recipient of numerous piano awards which have led to debuts in venues such as Carnegie Hall's Weill Recital Hall, The Kennedy Center, The Juilliard School and the Tenri Cultural Institute. While a student at the University of Cincinnati-College Conservatory of Music, his production of Benjamin Britten's "Turn of the Screw" was awarded a National Opera Association prize.
January 12, 2017