Joseph Mills will speak in China in September
Joseph Mills, the Susan Burress Wall Distinguished Professor for the Humanities in the Division of Liberal Arts at the University of North Carolina School of the Arts, will be a featured speaker at the China International Poetry Festival in Tianjin, China, this September.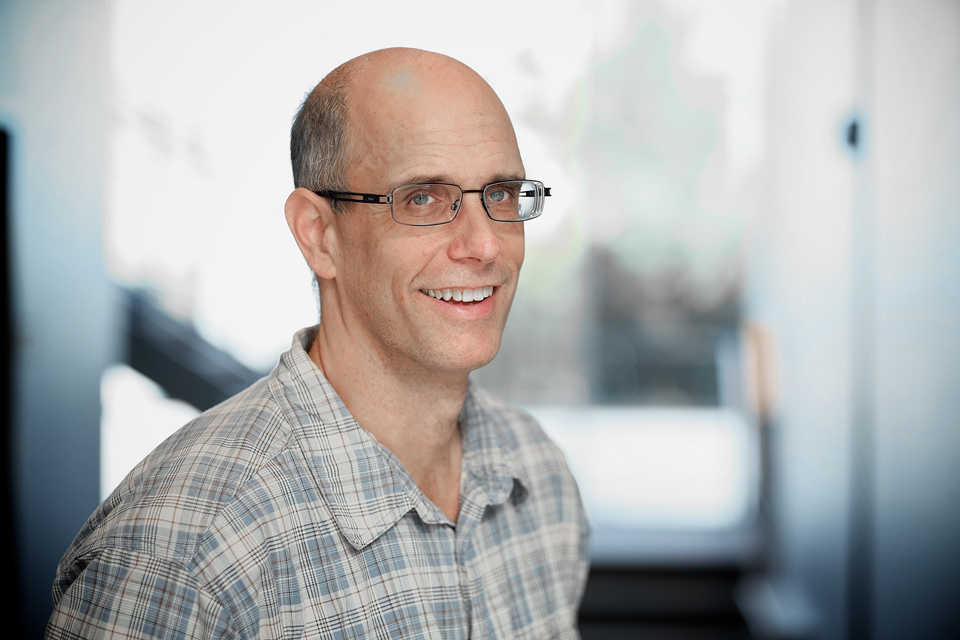 In a letter from the organizers of the China International Poetry Festival, which was founded in 2013, Mills was told he was invited because of his "wonderful achievements in the creation of poetry" and his "contribution to the development of the humanities." Mills will speak and read from his books on September 23. Several of his poems have been translated into Chinese for the event by Tony Huang and will appear in Tianjin Daily, the city's largest newspaper. In the days following the festival he also will do a number of interviews and talks with China-based Metacircle, "a WeChat platform that publishes book reviews and interviews with authors, playwrights, directors, scholars, and artists." Mills will be talking about his work and "the teaching of humanities on today's university campus."
Mills has become an internationally recognized poet from his six collections of poems published by Press 53, a Winston-Salem publishing house. His books have appeared on the Poetry Foundation's Contemporary Best-sellers list, and his poems have been featured nine times on the American Public Media program "The Writer's Almanac with Garrison Keillor." In 2015, Mills' fifth collection, "This Miraculous Turning," was awarded the Roanoke-Chowan Award for Poetry, North Carolina's highest honor for a book of poems.
Joseph Mills writes the best kind of poems about family. These are unsentimental, frank pieces that open from the private to the public, reminding us that we are more than parents and children, but are members of a world that we create and inhabit together. Beautifully crafted, sometimes humorous, and often heartbreaking, 'This Miraculous Turning' is a poignant meditation on family, race, religion, and identity in modern America.

Kelly Davio, author of "Burn This House"
Mills is also the co-author, along with wife Danielle Tarmey, of two editions of A Guide to North Carolina Wineries, published by John F. Blair, Publisher of Winston-Salem, which lead to the best-selling "Angels, Thieves, and Winemakers," a collection of wine-related poems now out in a second edition by Press 53.
Mills has degrees in literature from the University of Chicago (B.A.), the University of New Mexico (M.A.), and the University of California-Davis (Ph.D).
Press 53 was founded in October 2005 and publishes poetry and short fiction collections by widely published, award-winning authors from across the United States. All of Press 53 books are distributed by Ingram Books and their partners world-wide.