UNCSA prepares students to successfully join a Dance Company
Competition for a position in a dance company is tougher than ever. But the good news is that the list of UNCSA Dance graduates joining prestigious companies continues to grow. Dean of Dance Susan Jaffe works with students to help them find the right position. What should you look for in a dance company? It depends on the student, she says.
Jaffe, whose credits include 22 years as principal dancer with American Ballet Theatre, says when evaluating a dance company, it's not a one-size-fits-all process—and it can vary depending on the type of dance.
"For ballet, I ask students to look clearly at themselves in the mirror, at the way they dance and their body type, and then to watch video of the companies," she says. "They should see if the way that they dance, and their body type, aligns with a particular company." She continues, "I want to set our students up for success, and advise that they don't pursue going to a large company unless they have a great chance for success. I'd rather have someone find a position where they won't be standing in the back row for 20 years, but rather dancing and enjoying themselves."
I'd rather have someone find a position where they won't be standing in the back row for 20 years, but rather dancing and enjoying themselves.

Susan Jaffe, Dean of Dance
Several UNCSA graduates have gone on to dance at large companies, including Sierra Armstrong, who joined American Ballet Theatre as an Apprentice, and Clara Superfine, who performs with the Dutch National Ballet.
In addition to large companies, there exist other opportunities for talented dancers. Jaffe says that in 2017, 24 UNCSA students landed traineeships, second company and full company contracts in dance companies and on Broadway (with two former students this landing roles in "The Lion King").
Among the companies where 2017 graduates are dancing today: Dance Theatre of Harlem, Gaspard and Dancers, Ballet Magnificat, American Contemporary Ballet, Georgia Ballet, Kansas City Ballet, Trisha Brown Dance Company, Ballet Nuremburg, Atlanta Ballet II and Oaklahoma City Ballet Studio Company—to name a few.
Jaffe says UNCSA contemporary and ballet students also get a chance to learn about which dance companies are on their wish list by learning from choreographers who spend time on campus.
Recently, UNCSA has hosted Helen Pickett, Goyo Montero, Taylor 2 Company and this year will bring in Larry Keigwin, Aszure Barton and Doug Varone.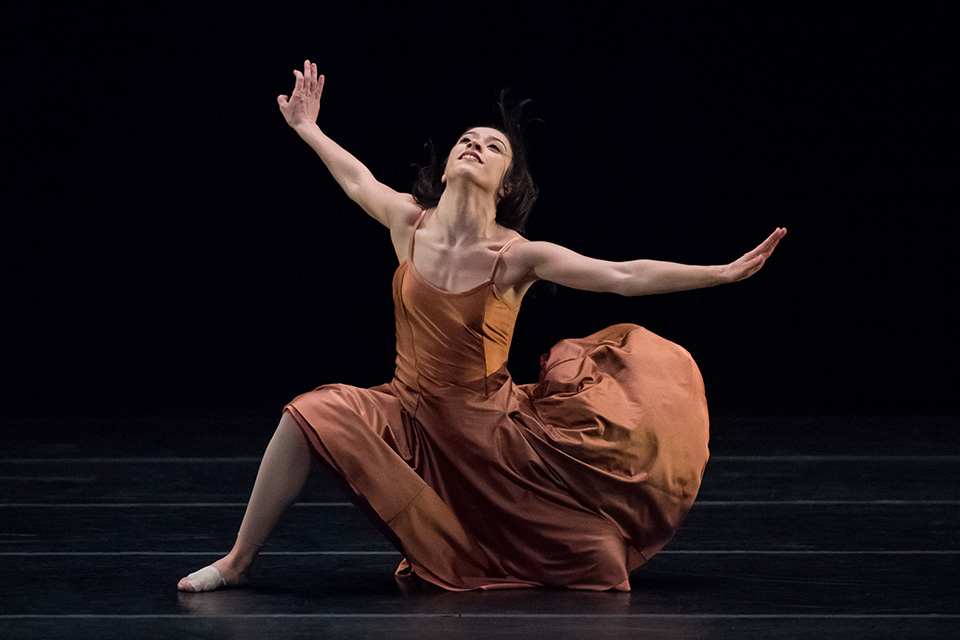 Dancers from the Taylor 2 Company were in residence at UNCSA in 2017 to work with students on Paul Taylor's "Esplanade."
These visits allow students to learn about a choreographer's style, and allow the choreographers the chance to interact with students. It's a close-up view of how the choreographer works, which is vital to examine when getting to know a dance company. Jaffe works with these choreographers to place students in summer intensives and at times, students have been hired as a result of these campus interactions.
Jaffe says that these on-campus exchanges, along with an innovative curriculum, help UNCSA students get ahead in their job searches. She's currently at work in developing a business perspectives course, which will equip students with more tools to stay competitive in the industry as it works today.
"We try to keep our ear to the ground and to prepare students for the world now, not the dance industry of even 10 years ago. The dance world has changed so much, and is much tougher to enter than when I was young," she says. "There are many more companies, but many more dancers too. We work to give dancers more skills and better tools, so they are prepared whether they are joining a company or one day starting their own company."