Warren Jones will conduct Fletcher Opera performances
Celebrated pianist, opera conductor and music educator Warren Jones, a native of High Point who has performed in virtually every corner of the musical world, will conduct two upcoming concerts—one in Winston-Salem and one in Raleigh—by fellows of the A.J. Fletcher Opera Institute of the University of North Carolina School of the Arts.
An Evening at the Opera, featuring graduate students performing scenes from the repertoire, is at 7:30 p.m. on Thursday, Oct. 5 in Freedman Theatre of Performance Place on the UNCSA campus at 1533 South Main St. in Winston-Salem. Admission is free.
The concert will be repeated at 7:30 p.m. on Tuesday, Nov. 7 at Fletcher Opera Theater at the Duke Energy Center for the Performing Arts, 2 East South St. in Raleigh. Tickets are $15 and are available online or at the Duke Energy Center box office. The Raleigh performance is presented by North Carolina Opera.
Jones' eclectic career includes performances for state dinners at the White House for the leaders of Canada, Russia and Italy. He's performed with some of today's best-known artists, including Stephanie Blythe, Anthony Dean Griffey, Bo Skovhus, Eric Owens, John Relyea, and Richard "Yongjae" O'Neill. He is the Robert and Mercedes Eichholz Principal Pianist for the exciting Santa Barbara-based chamber music group Camerata Pacifica.
"Warren Jones is a master artist who has a magnificent career as a performer and an educator," said Brian Cole, Dean of the UNCSA School of Music. "We are so pleased to share his expertise and the immense talent of our students with local opera lovers and with our friends at the North Carolina Opera Theatre. These concerts will be a treat for all of us."
With stage direction by Fletcher Opera Institute Artistic Director Nic Muni, both concerts will include scenes from Stravinsky's "The Rake's Progress," Floyd's "Susannah" and all of Bernstein's "Trouble in Tahiti."
"Opera lovers in Winston-Salem and in Raleigh can expect a very special and enjoyable evening," said Muni. "With the brilliant conducting of Warren Jones, our opera students are certain to shine."
It will be a fully-staged and costumed performance, with creative use of chairs serving as the various scenic locales and supported by atmospheric lighting. In other words, utilizing creative minimalism to focus the eye and ear on the performers.
An elite professional training program for exceptional young vocalists, the A.J. Fletcher Opera Institute was formed at UNCSA in 2001, when the A.J. Fletcher Foundation merged its National Opera Company with the UNCSA School of Music's graduate opera program. The institute offers highly personalized and in-depth training at the graduate and post-graduate level and extensive performance opportunities in fully-staged productions, scenes, touring and outreach.
In 2016, Fletcher Opera Institute won a first-place award from the National Opera Association for its April 2016 production of "La Tragedie de Carmen (The Tragedy of Carmen)."
Among its alumni are tenor René Barbera, winner of the 2011 Placido Domingo Operalia competition, who has performed with Paris Opera, Lyric Opera of Chicago, and Santa Fe Opera.
More about Warren Jones
Jones has partnered such great performers as Marilyn Horne, Håkan Hagegård, Kathleen Battle, Samuel Ramey, Christine Brewer, Barbara Bonney, Carol Vaness, Judith Blegen, Salvatore Licitra, Tatiana Troyanos, Thomas Hampson, James Morris, and Martti Talvela. Three times he's been the invited guest of the Justices of the United States Supreme Court for musical afternoons in the East Conference Room at the Court.
He is a long-time member of the faculty of Manhattan School of Music as well as the Music Academy of the West, and received the "Achievement Award" for 2011 from the Music Teachers National Association, their highest honor. In 2010 he was selected as "Collaborative Pianist of the Year" by the publication Musical America.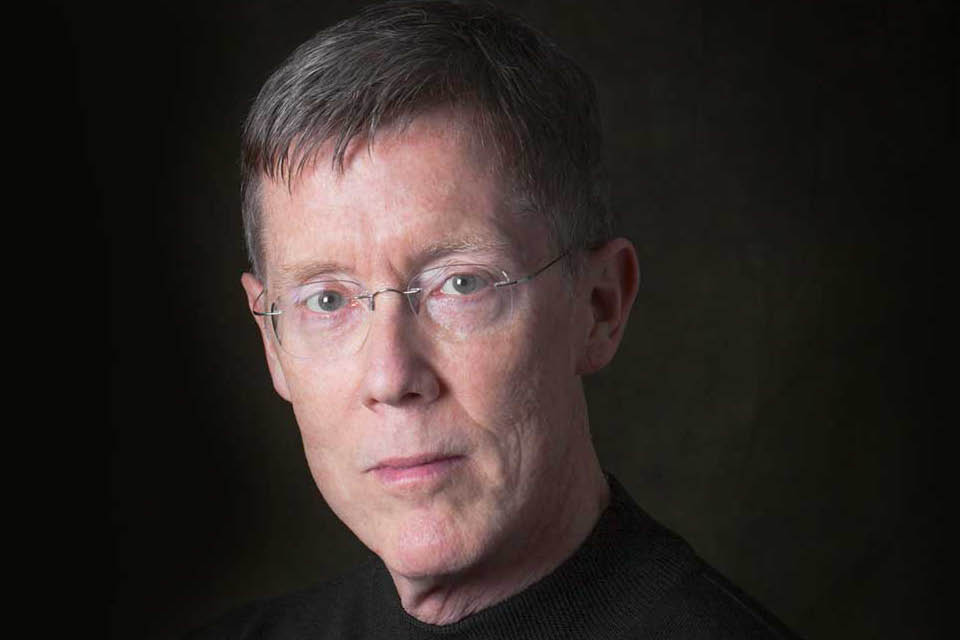 A graduate of both New England Conservatory and San Francisco Conservatory of Music, Jones currently serves on the NEC Board of Visitors and has been honored with the Doctor of Music degree from SFCM. His discography contains 31 recordings on every major label in a wide range of repertoire.
His conducting repertoire is similarly varied: He has led sold-out, critically-acclaimed performances of Mascagni's "L'amico Fritz," Rossini's "Il barbiere di Siviglia," and Mozart's "Die Zauberfloete"; and in 2014 he conducted the world premiere of a new operatic version of "A Christmas Carol" at the Houston Grand Opera. Jones returned to the Merola Opera Program at San Francisco Opera for performances of Donizetti's comedy "Don Pasquale" in the summer of 2015. In February 2016 he led an innovative new production of Menotti's "The Telephone" and Bernstein's "Trouble in Tahiti" for Tri-Cities Opera.
About North Carolina Opera
North Carolina Opera (NCO) was formed in 2010 from the merger of The Opera Company of North Carolina and Capital Opera Raleigh. It is dedicated to presenting operatic performances at the highest level throughout the Triangle. NCO brings international level artists to Raleigh, Durham and Chapel Hill, and also engages the best in local Triangle talent. In its first seven seasons, the company has presented a wide range of repertoire, from Handel and Mozart to John Supko, D.J. Sparr, and Philip Glass. NCO has presented the local premieres of works by Wagner, Verdi, Britten, Tchaikovsky, and Dvorak.
About the A.J. Fletcher Foundation
Named for businessman and arts advocate Alfred Johnston Fletcher (1887-1979), the A.J. Fletcher Foundation has supported the growth of opera in America for more than 50 years.