Six faculty receive Teaching Excellence Awards at UNCSA
Six faculty members are recipients of Teaching Excellence Awards at the University of North Carolina School of the Arts, Provost David J. English has announced. They are Kira Blazek from the School of Dance, Wanda Coyle from the High School Academic Program, Quinten Gordon from the School of Drama, Howard Jones from the School of Design and Production, Marion Pratnicki from the School of Music, and Lauren Vilchick from the School of Filmmaking.
"It is my great joy and honor each year to announce the names of faculty members who will receive this prestigious award," English said. "Nowhere is the quality of instruction more important than it is here in our intensive arts conservatory, where talent and passion get you in the door, but hard work and discipline will get you a diploma or degree. Our faculty do so much more than teach their subject matter: They nurture the students' passion for the arts, and they inspire and instill a dedication and work ethic necessary for a successful career and a meaningful life."
The Excellence in Teaching Awards were established by the University of North Carolina Board of Governors in 1994 to encourage, identify, recognize, reward and support good teaching at each of its 17 constituent institutions. In addition, one recipient from each campus will receive a university-wide teaching award from the Board of Governors. That award includes a $12,500 stipend, a commemorative bronze medallion, and recognition at commencement exercises. System-wide winners will be announced by the Board of Governors in March.
Recipients at UNCSA are nominated by students, alumni, and their faculty and staff colleagues. They will be honored at the University's annual Celebration of Excellence in April.
Kira Blazek joined the faculty of the UNCSA School of Dance in 2016 as assistant professor in the Contemporary Dance program. She earned an M.F.A. in choreography from the California Institute for the Arts, and a B.F.A. in modern dance from the University of Oklahoma. Prior to joining the faculty of UNCSA, she was a member of several dance companies, including the noted Hubbard Street 2 and Shen Wei Dance Arts. She has presented workshops and masterclasses across the United States and has served on the faculties of NYU and the University of Oklahoma.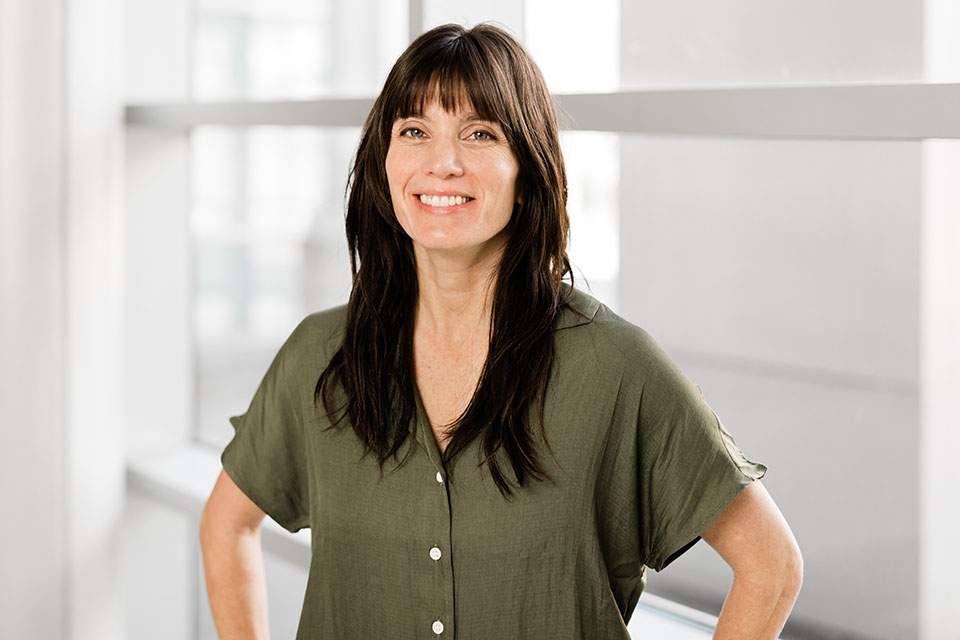 Blazek is trained in Countertechnique, a dance pedagogy that has become the foundation of her work with students. She describes the method as one that works "by distributing weight and energy in various counter-directions in space; the dancer relieves pressure on the overall body structure – enabling them to dance bigger, lighter, and with more speed."
A student noted in a course evaluation, "Ms. Blazek brings a defined structure built on what may seem a simple foundation - using the skeletal bones as references in teaching and learning tools - and shifts the focus from forcing movement into allowing the body to move without tension, sufficiently while maintaining technique."
Wanda Coyle is in her 29th year as a member of the mathematics faculty in the High School Academic Program, where she currently teaches AP Calculus AB and AP Statistics. She has served as the Math Department Chair and has extensive experience on numerous standing and ad hoc committees across the UNCSA campus.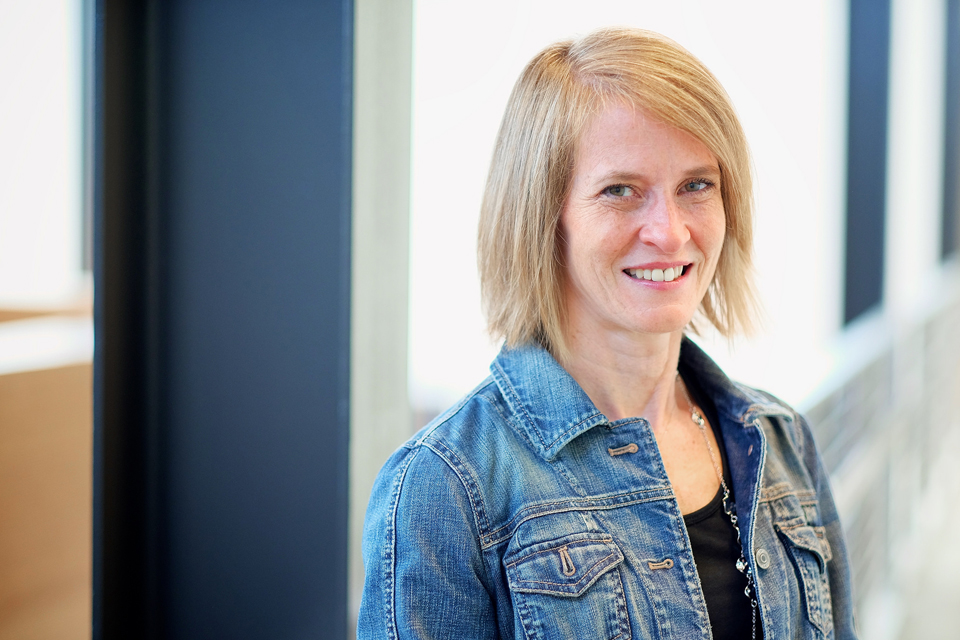 Coyle earned her Master of Arts and Bachelor of Science degrees in mathematics, both with a Teaching Certificate, from Appalachian State University, and is currently working toward her Master of Statistics degree through an online program at North Carolina State University. Prior to joining UNCSA, she served on the faculty of R.J. Reynolds High School. She has been engaged as an Advanced Placement Reader, and now an Advanced Placement Table Leader, in Statistics for the Educational Testing Service and is dedicated to her work as a volunteer for Big Brothers/Big Sisters of North Carolina.
In her teaching, Coyle leads her students to make connections between math and every-day application. "I strive to incorporate real-world applications in the courses that I teach, so that students see mathematics at work in the world in which they live," she said. "My students use algebra to model population growth, projectile motion, sound waves, and temperature variation. They use calculus to model the position, velocity, and acceleration of objects in motion or to find the volume of a Krispy Kreme doughnut, a giant Hershey's Kiss, and then some object of their choosing. They use statistics to determine if a person really can smell Parkinson's disease, whether swimming with dolphins helps with the treatment of depression, and whether there is a linear relationship between hand span and the number of Starbursts that can be grabbed in a claw-like manner."
Alumnus Quinten Gordon joined the School of Drama faculty in 2014, and currently teaches acting and directing and serves as director of recruitment for Drama. He is also on the faculty of ArtsBridge, the premier college consulting company in the arts, teaching summer programs designed to hone the skills of students who pursue acting and musical theater at the college level and beyond.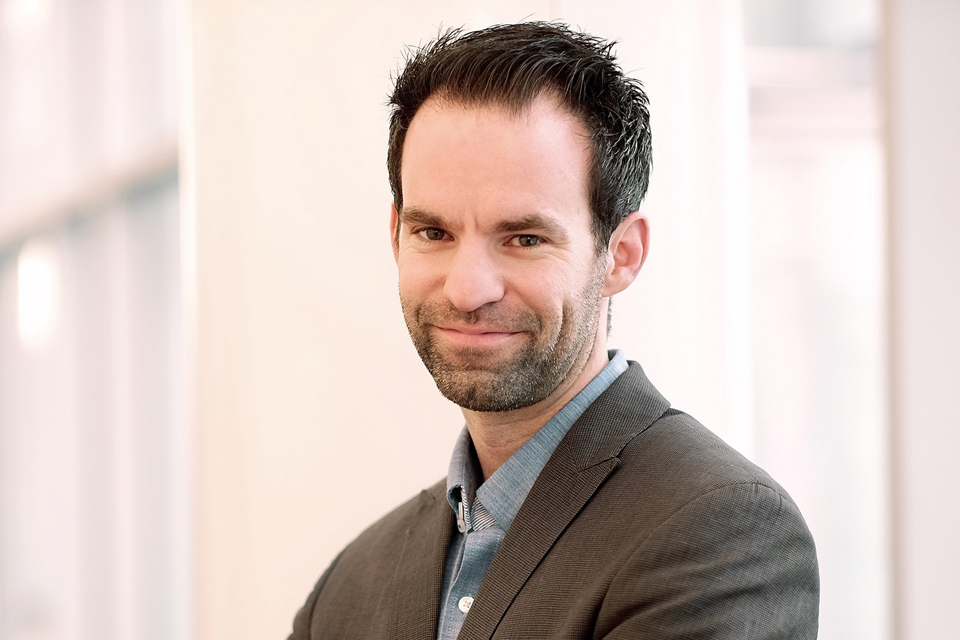 Gordon is a graduate of The New Actor's Workshop where he trained under Mike Nichols, Paul Sills, and George Morrison. He received a B.F.A. in directing from UNCSA and is currently completing an M.F.A. in Directing from UNC-Greensboro. His New York City directing credits include "The Picture of Dorian Gray" for Sonnet Repertory Theatre, "The Dinner Party" for Lincoln Center Institute, the world premiere of "Babette's Feast" for Threads Theatre Co., "Hot Cripple" for Seeing Place Theater, "Things We Want" for TheatreLab, "Red Light Winter" for DPVCT, "Modern Love" for Theatre Row, and "The Power of the Crystals " for NYC Fringe Fest.
In his Philosophy of Teaching Statement, Gordon describes the motivation that undergirds his work: "I think we go to the theater to feel less alone in the world. We want to recognize our own humanity onstage and all that is wonderful and horrible therein. It is my hope that every time a student works in my teaching space, I will see not just actors reciting text but rather real people affecting one another, wanting something, and trying their best to get the thing that they want… One cannot always describe the truth but you know it when you see it. I think that the finest teachers share an innate ability to guide their students toward the truth - truth about the world, truth about humanity, truth about one's self. This is the kind of teacher that I strive to be."
Howard Jones is director of Scenic Art & Scene Painting and associate professor in the School of Design & Production at UNCSA. He was a member of the faculty from 1982-1988 and returned to UNCSA in 1996. He served as assistant dean of academics for the School of Design & Production from 2011-2016.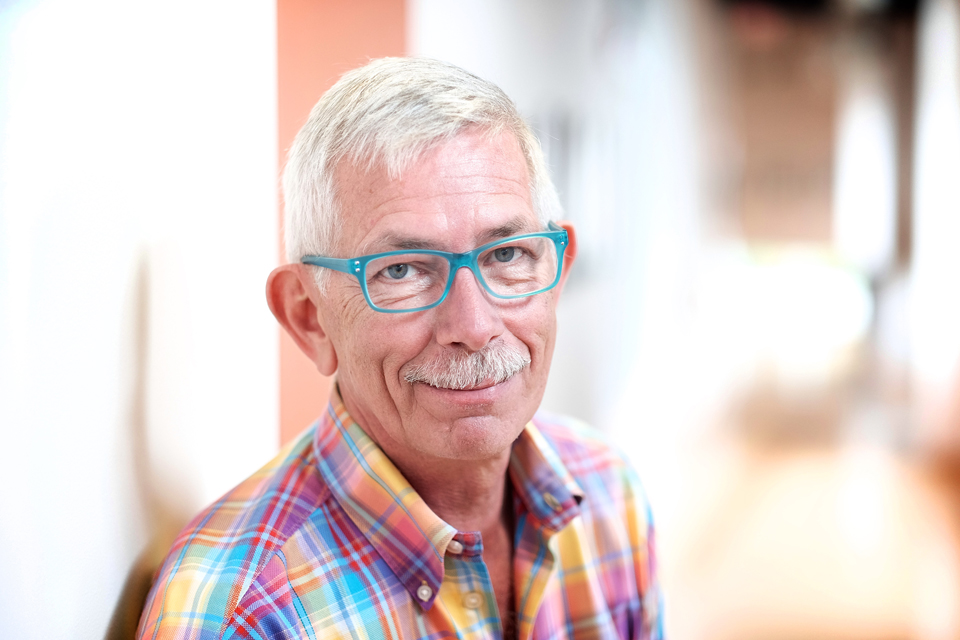 Jones earned a B.A. in art and communications from William Jewell College. His design projects have taken him across the United States and as far afield as New Zealand and Romania. He joined Rachel Keebler in opening New York's Cobalt Studios, a unique studio combining freelance commission work and seminar style classes. The studio was honored with a 2013 Educator's Award from the United States Institute for Theatre Technology. His teaching was previously recognized with the Excellence in Teaching Award in 2001.
An alumnus who nominated Jones noted he "is known for excellence in teaching, not just at UNCSA, but all across the U.S. and beyond. When [his students] go up for job interviews, talk with other scenic artists and theatre professionals, or meet fellow and future alumni, we hear 'Oh! You're one of Howard's!' And that means a great deal. Howard's wealth of knowledge and skill and his ability and willingness to impart that knowledge and skill makes him one of the best educators I've ever [known]. I'm a teacher myself now; Howard Jones is the gold standard."
Marion Pratnicki is associate professor of voice in the School of Music, where she has served on the faculty since 1998.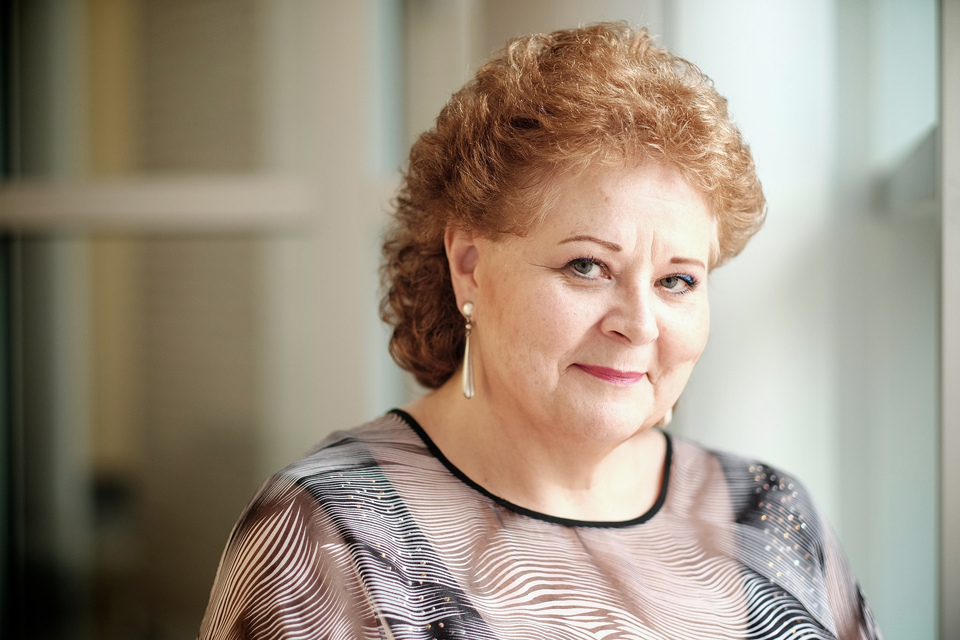 She earned a Master of Music in vocal performance at Indiana University and a Bachelor of Music in vocal performance from the State University of New York-Fredonia. Prior to joining the faculty at UNCSA, she taught at Western Michigan University. Over a 25-year operatic career, she performed roles with the Cleveland Opera, Chautauqua Opera, Dallas Opera, and New York City Opera, among numerous other companies. UNCSA students voted her as a campus Mental Health Hero for the 2013-2014 year.
"My goal in this existence is to bring more beauty into the world, using the talents I most delight in using - those of communication and enlightenment through the use, protection and development of the vocal instrument," Pratnicki said in her Philosophy of Teaching Statement. "I made a conscious effort to follow a higher calling to make music and interact deeply with the human spirit among the audiences and students and friends I made along the way. That is what teaching is to me - a most joyous and sacred life mission. Teaching demands my complete commitment, not only to the subject matter, but to the individual being taught."
Lauren Vilchik joined the School of Filmmaking faculty in the fall of 2010 and currently serves as co-chair of the Producing Department and assistant dean of graduate studies.
She earned a J.D. from Southwestern University School of Law and a B.A. in psychology and philosophy from Tulane University. She has been a member of the California Bar Association for almost 25 years. She is also an independent film producer and production attorney acknowledged by the Independent Spirit Awards for "Outstanding Achievement for a Body of Work," and honored in 2004 with the distinction of being named one of Variety's "Top Ten Producers to Watch." A knowledgeable, hands-on producer, Ms. Vilchik served as a juror, mentor, speaker and panelist at several film festivals including Cannes, South By Southwest, the Los Angeles Film Festival, and at the Santa Barbara International Film Festival's "Movers and Shakers Producer's Panel."
"If I said that Lauren Vilchik is single-handedly responsible for my career path it would not be hyperbole," an alumnus wrote in nominating Vilchik. "Lauren's 'I'm not going to give you the answer- you have to work for it' method challenged me in a way that I was drawn to. There I was, an odd kid fresh out of high school who would never have thought of himself as having the charisma to pitch anything, convinced that my destiny was in the editing room- staying with what's familiar, but because I was challenged I rose to the occasion. What started as simply applying myself developed into a passion. Lauren's curriculum was designed in a way that improved my confidence bit by bit- teaching for understanding and not just brief retention. I am immensely grateful for having my eyes opened to producing and for the continual mentorship- for both producing and life in general- that Lauren continues to extend to me to this day."