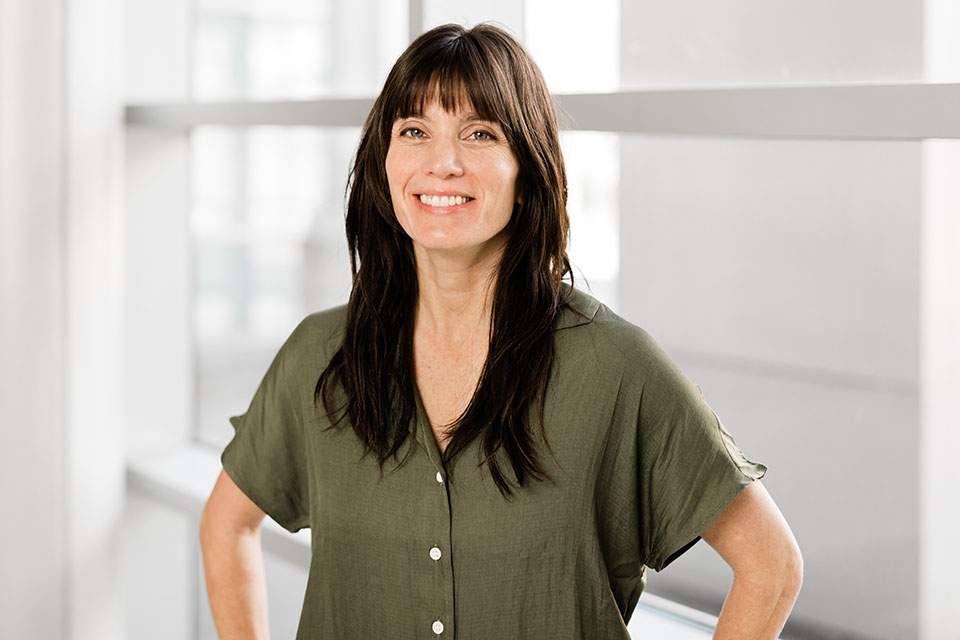 Certified Countertechnique instructor Kira Blazek Ziaii joined the School of Dance faculty in 2016, teaching contemporary classes. A former company member with Hubbard Street 2, Douglas Dunn & Dancers and Phantom Limb, she has danced a wide variety of styles and understands the value of versatility and adaptability.
Ms. Blazek [Ziaii] brings a defined structure built on what may seem a simple foundation - using the skeletal bones as references in teaching and learning tools - and shifts the focus from forcing movement into allowing the body to move without tension, sufficiently while maintaining technique.

Contemporary Dance student
Credentials
Countertechnique Teacher Training with Anouk van Dijk in 2012 & 2016

Performed in works of Bill Young, Sally Silvers, Christopher Williams, Janice Lancaster, Nicole Wolcott, Ryan McNamara, Anouk van Dijk and Susan Marshall.

Dancer for Pilobolus Creative Services, 2012

Dancer in Shen Wei Dance Arts for works: "Rite of Spring," "Near the Terrace," "Undivided/Divided" and "Collective Measures."

Adjunct Instructor at University of Oklahoma

Guest teacher at Houston Ballet Academy, Dance Center of Oklahoma City Ballet, Princeton University, California State Long Beach and NYU's Playwrights Horizons Theater School.
Career Highlights
Working on music videos for Beach House and De Lux
Awards, Recognitions and Honors
UNCSA Excellence in Teaching Award, 2018
Organizations
Education
M.F.A. ChoreographyCalifornia Institute of the Arts
B.F.A. Modern DanceUniversity of Oklahoma