UNCSA Symphony Music Director Christopher James Lees will leave the university
University of North Carolina School of the Arts (UNCSA) School of Music Dean Brian Cole has announced that Christopher James Lees, associate professor of conducting and music director of the UNCSA Symphony, will leave the School of Music at the end of the academic year to take an expanded role with the Charlotte Symphony.
"I am saddened yet delighted to make this announcement," Dean Cole said. "I certainly respect Chris' wish to return to his professional roots, and as his star continues to rise, I'm sure we'll hear much more from him in the future."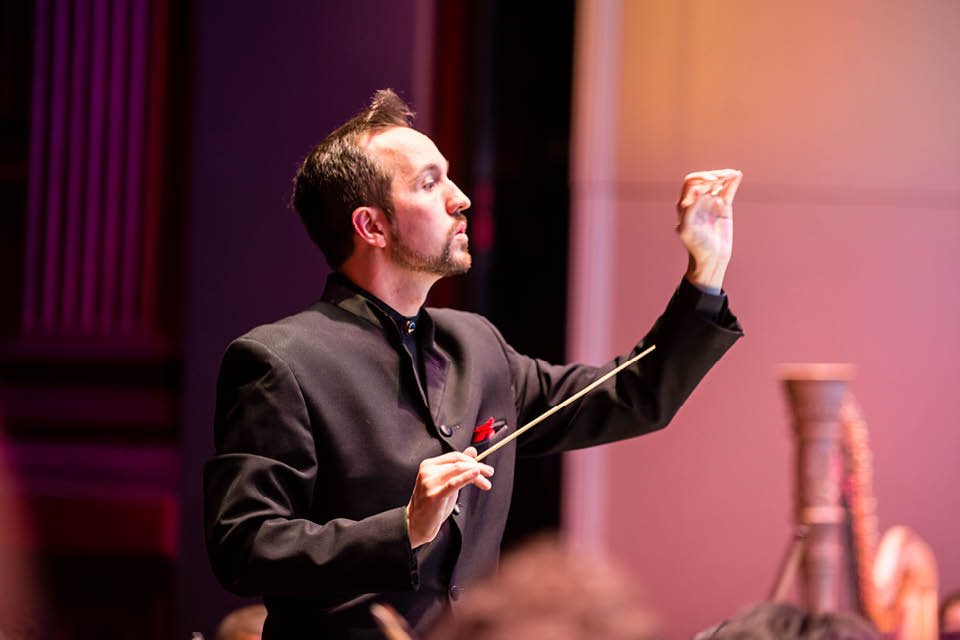 Lees was named assistant conductor of the Charlotte Symphony in September 2016 as he has continued his duties at UNCSA.
At the Charlotte Symphony, he currently curates and conducts more than 50 performances per season, including Pops and family-centric mainstage performances, plus initiatives aimed at bringing the orchestra into the wider Charlotte community, namely the popular On Tap series at area breweries and CSO On the Go. He also conducts many of the Charlotte Symphony's education and community concerts, including Link Up, a program of Carnegie Hall, and the annual Charlotte Symphony-Charlotte Ballet "Nutcracker" performances.
Lees will close out his UNCSA season with the "Fantastic Finale: A Celebration of the Class of 2018," at 6:30 p.m. April 28 – part of the School of the Arts' NextNow Scholarship Fundraiser.
"I am immensely grateful for my four years at UNCSA, and have unwavering affection for the Winston-Salem community," Lees said. "My wife and I bought our first home here. Our son was born here. We will treasure the unforgettable memories we have made in a city we have loved calling home.
This unique chance to exclusively immerse in full-time professional orchestral conducting work is an unexpected opportunity. But, I have unequivocal faith in Dean Cole's vision for the School of Music, and will continue to sing UNCSA's praises wherever my journey takes me.

Christopher James Lees
"Personally, I learned a tremendous amount at UNCSA, and my gratitude abounds for the many innovative and groundbreaking projects undertaken here. This opportunity to invest in full-time professional orchestral conducting work was an unexpected development, and one I now feel compelled to explore," Lees continued.
"But, I have unshakeable faith in Dean Cole's pioneering vision for the School of Music, and look forward to cheering on UNCSA from afar," he added.
Christopher James Lees joined the UNCSA School of Music faculty in 2014. In 2015, he co-founded the UNCSA-sponsored Triad Area Medical Orchestra, which provides performance opportunities for health care professionals in the Winston-Salem area. In 2016, he initiated and conducted the school's first Collage Concert, that has become a wildly popular annual event. Also in 2016, he coordinated the first tour by the UNCSA Symphony Orchestra in years, with concerts in Chapel Hill, Charlotte and Brevard, and has continued to lead performances across the state.
Cole said that he and Lees have been working on a transition plan for the School of Music. "I am in final stages of confirming a slate of wonderful guest conductors for next year and believe that bringing in these artists presents a tremendous opportunity for our students and the School of the Arts," Cole added.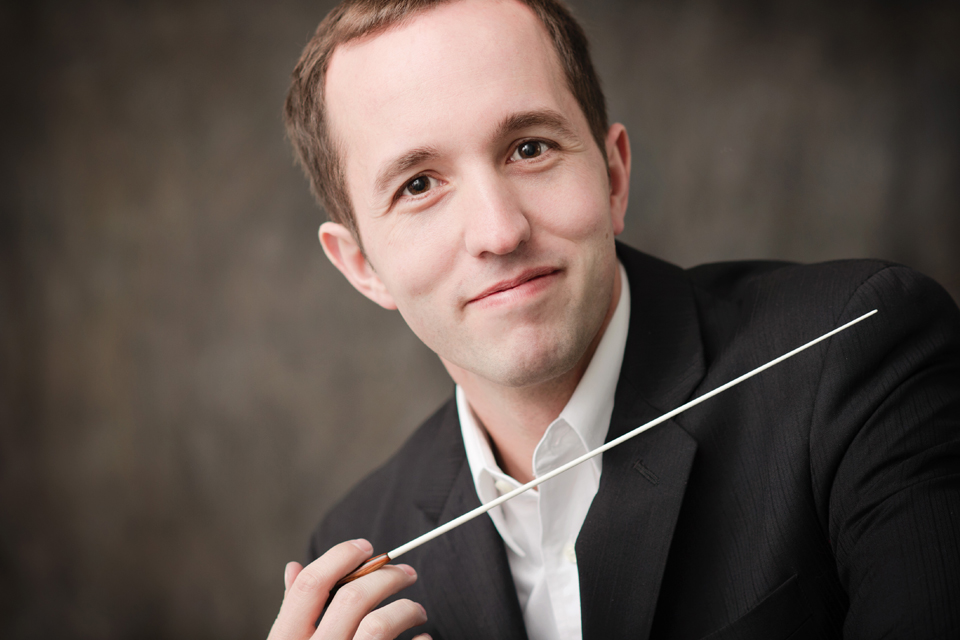 Christopher James Lees has conducted performances nationally and internationally. A recipient of a Gustavo Dudamel Conducting Fellowship with the Los Angeles Philharmonic, Lees made his debut with that orchestra in April 2013.
Following two summers of study with Robert Spano at the Aspen Music Festival, Lees was named winner of both the 2011 James Conlon Conducting Prize and the 2012 Aspen Conducting Prize, respectively. In 2013, Lees returned for a third summer as assistant conductor for the Aspen Music Festival and School.
Lees received a prestigious Career Assistance Grant from the Solti Foundation US and was one of six conductors selected for the 2011 Bruno Walter Memorial Foundation National Conductor Preview, hosted by the League of American Orchestras and Louisiana Philharmonic Orchestra.
Guest conducting engagements include performances with the Houston, Detroit, Indianapolis, Milwaukee, Kansas City, North Carolina, Vermont, Portland, and Flint symphonies, as well as with the National Arts Centre Orchestra, Orchestra de Chambre de Paris, Aspen Philharmonic Orchestra, Cabrillo Festival Orchestra, the Music in the Mountains Festival, and Festival Internacional de Inverno de Campos do Jordão in Brazil.
Lees has premiered more than 150 new contemporary works and collaborated closely with Pulitzer Prize-winning composers including John Adams, William Bolcom, Joseph Schwantner and Jennifer Higdon.
A native of Washington, D.C., Lees holds bachelor's and master's degrees from the University of Michigan. His primary conducting mentors are Robert Spano and Larry Rachleff.