Drama students take ownership of their craft with self-directed summer retreat
Every summer for the past three years, students from the School of Drama's Class of 2019 have gone to Maine. Walpole, Maine to be exact—a small coastal community without much of a theatre scene, aside from the one they've helped to create. The class has turned their passion for acting and theatre into their own summer retreat on the family farm of classmate Dyer Rhoads.
"It started with a bunch of us our first year at UNCSA," says Maddie Milligan. "We would get together and read a play every Saturday." Rhoads provided the chance to extend that community beyond the school year by inviting his classmates to continue their collaboration on Aris Farm, where they could eat, sleep and breathe theatre—all while helping out with the farm's chores.
Thus, The Aris Project was born.
Their home base is a large barn that sleeps 12 people and comes complete with an open space for shows and rehearsals. "It's really nice to have so much space," says Chris Holtkamp.
"It gives us the opportunity to step away from Winston-Salem and take in everything we've learned during the year and apply it on our terms," Milligan adds. "It refuels us."
It also gives them the chance to touch every part of the production process—writing scripts, setting schedules, designing, directing. "Everything is our responsibility as a community of artists," Milligan says. "It gives us ownership and we've learned so many lessons so fast. It complements what we do at UNCSA, but allows us to put it into our own terms."
"At Aris, we start at a different place in the process than we do when we're at UNCSA," Holtkamp adds. "I get to test what I've learned at school in a different way, without teachers, without classes. There is something so special about writing and working with our friends."
The group works hard and plays hard. A regular day at Aris might include typical summertime activities like swimming, boating and trips to explore the area. Some students take day jobs within the community, and rehearsal blocks are scheduled throughout the day. Each evening around 8 p.m., the group comes together to share what they've been writing for feedback and discussion.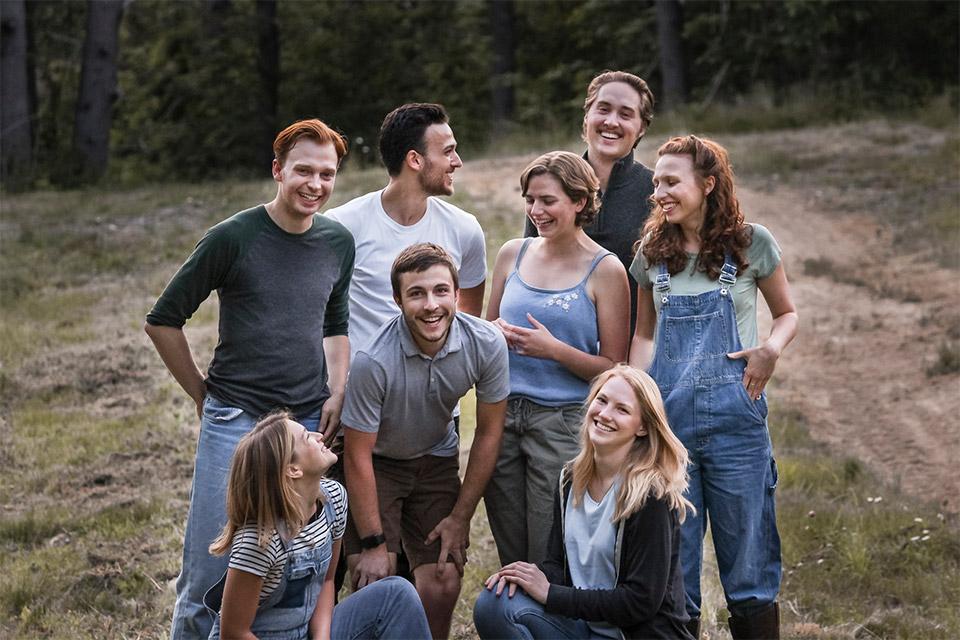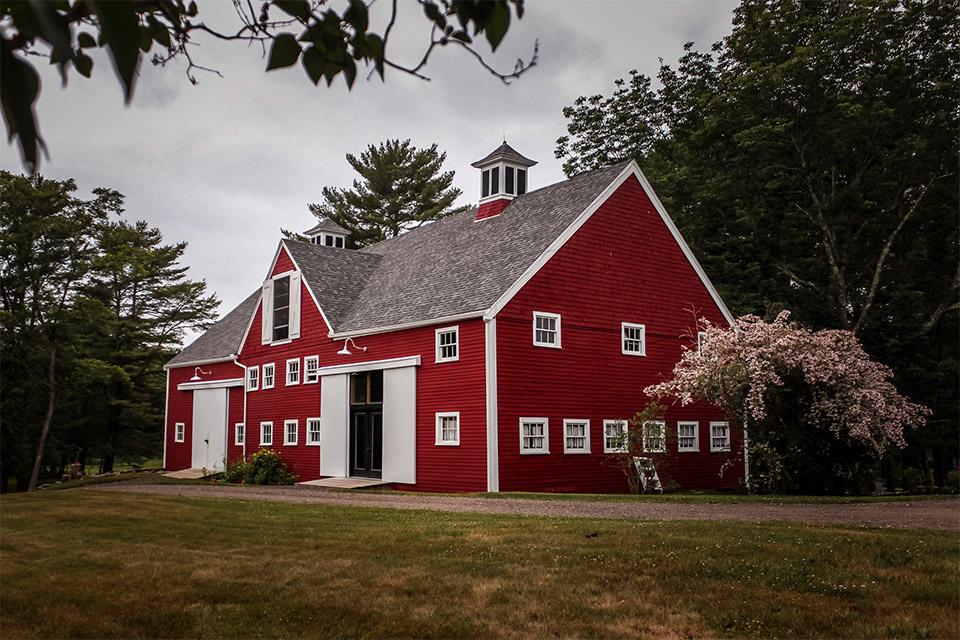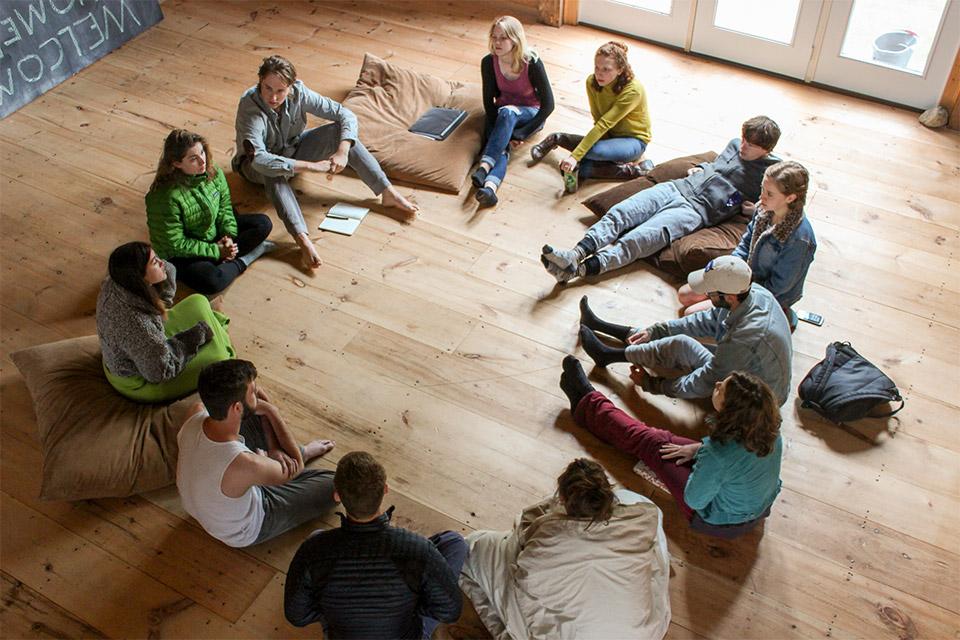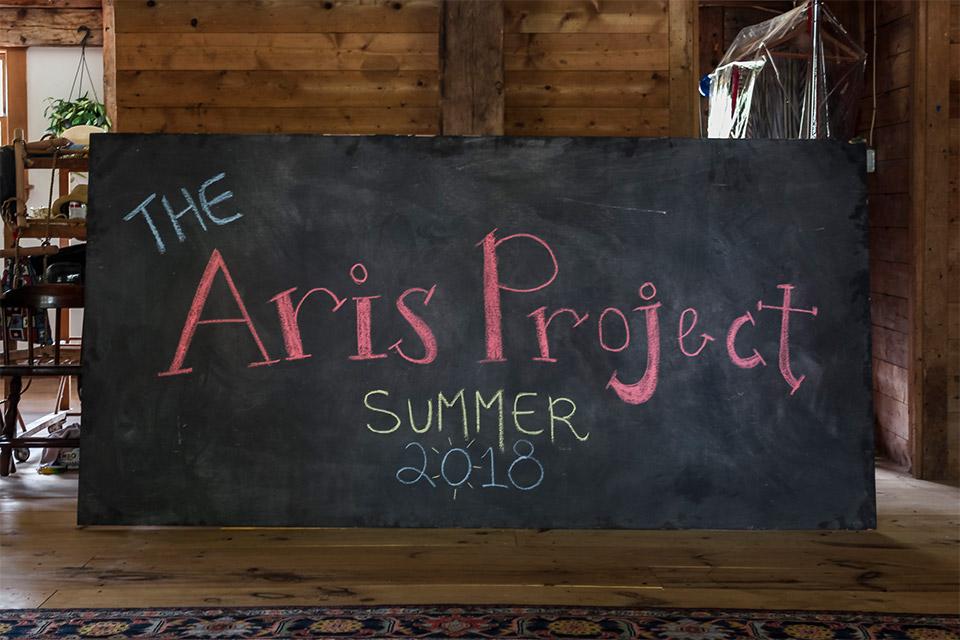 The timeline from writing to production "takes as long as the deadlines we give ourselves," Holtkamp says. In some instances, that may be months, as they complete projects they began during the school year.
In other cases, it can be as short as one day—like the weekend this summer the group hosted a 24-hour play festival. "We started writing at 8 p.m. Friday night," Milligan says, "and we performed the plays at 8 p.m. Saturday night." Their audience was 20 to 30 members of Walpole and the surrounding community.
"It's a very small town, but the community is so supportive here," Milligan says.
"There's not a lot of theatre in this area, so people are excited about this," Holtkamp adds. "We learn a lot from the audience about what works and what doesn't."
And all performances are free, thanks in part to a grant from the Semans Art Fund. The Aris Project has received funding the past three years for travel expenses, production costs, upgrades to their performance space and, this year, for an end-of-season showcase in New York.
The showcase will be held at 5 p.m. and 8 p.m. Aug. 6 in the Robert Moss Theatre at Playwrights Horizons downtown and will feature performances for the larger community, including UNCSA alumni, casting directors, agents and, of course, friends and family.
As they enter their senior year, Milligan and Holtkamp are grateful for what they've learned and the community they've built around The Aris Project.
We understand now just how important ownership is. The industry is changing, actors no longer sit by the phone waiting for a call. They create their own web series, produce their own plays.

Maddie Milligan
"We understand now just how important ownership is," Milligan says. "The industry is changing, actors no longer sit by the phone waiting for a call. They create their own web series, produce their own plays."
"It's important to know how not just to be an actor, but an artist," Holtkamp adds. "Since I've started writing and directing on a larger scale, it has made me that much stronger as an actor. And I know we will all continue to work together for a long time. We've made some lifelong connections here."