Tony Woodcock is Interim Dean of UNCSA School of Music
International music educator and social entrepreneur Tony Woodcock has been appointed Interim Dean of the School of Music at the University of North Carolina School of the Arts, Interim Provost Karin Peterson has announced. He will begin his duties Aug. 1, as current Music Dean Brian Cole transitions to his role as Interim Chancellor.
Woodcock was president of the New England Conservatory of Music for eight years, where his Entrepreneurial Musicianship and Sistema Fellowship initiatives were met with international acclaim. He has been CEO of orchestras on two continents and was general manager of the National Concert Hall of Wales and the City of London Sinfonietta.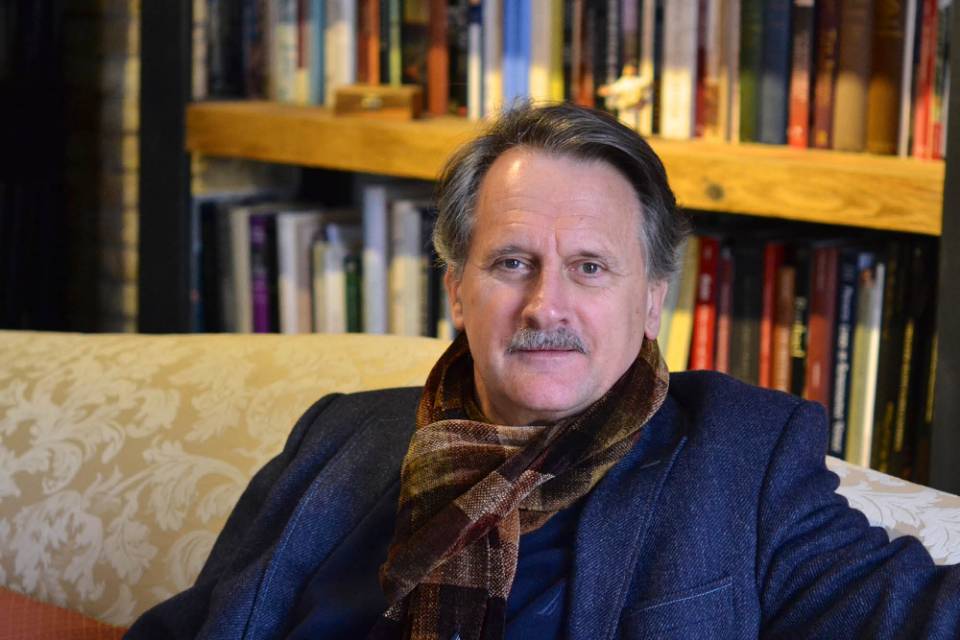 As founder and president of Scolopax Arts, a cutting-edge consulting firm for higher education and the performing arts, his clients have included UNCSA School of Music, Yale School of Music, Thornton School of Music (USC), The Curtis Institute of Music, The Association of European Conservatoires and The Royal Northern College of Music.
He is visiting professor at two European universities – Berklee College of Music's Valencia campus and Reina Sofia School of Music in Madrid. He was recently awarded an honorary fellowship from his alma mater, Cardiff University in Wales.
"Tony Woodcock has assisted our School of Music to develop sound strategies for fundraising, recruitment and organizational effectiveness," said Peterson. "We are thrilled to tap into his expertise in leveraging our top-tier faculty, world-class facilities, and accomplished alumni to attract the very best faculty, guest artists and students," she added.
"I know the great work of the UNCSA School of Music well, having given two residencies there in recent years," Woodcock said. "I am thrilled to return to work with this great faculty as Interim Dean."
Earlier this month, UNC System Interim President Bill Roper named Cole to the position of Interim Chancellor after Lindsay Bierman announced he would leave UNCSA to become chief executive officer of UNC-TV Public Media North Carolina.
More about Tony Woodcock
Tony Woodcock is a leading pioneer in the field of arts management and music education. At the heart of his work is a dedication to positioning future generations of artists as independent innovators and community leaders. He was President of New England Conservatory from 2007-2015, following a transcontinental career managing orchestras including Minneapolis, Oregon, Royal Liverpool Philharmonic and Bournemouth Symphony. A veteran fundraiser, negotiator and institutional reformer, he has made dynamism and fresh ideas the foundation of his leadership, and has left a legacy of potent innovations still in evidence across the United States and Great Britain.
As an orchestral CEO, he organized numerous international tours between Europe and the United States, successfully negotiated collective bargaining agreements with four major orchestras, and has collaborated with a diverse array of celebrity talent, from Paul McCartney to Yakov Kreizberg. All of this was achieved against a backdrop of increases in audience and revenue.
Woodcock studied music at Cardiff University, where he was recently awarded an honorary fellowship. He is visiting professor for social entrepreneurship at Berklee Valencia and visiting professor for entrepreneurship at the Reina Sofia School of Music in Madrid, dividing his time between Europe and the States, teaching, writing, and consulting on projects.