"Nutcracker" event offers entertainment, discount tickets and first choice in seating
A cherished holiday tradition gets a jump start on Saturday, Sept. 28, when UNCSA hosts its annual "Nutcracker" Box Office Opening event. From 10 a.m. to noon, the Stevens Center at 405 W. Fourth St. in downtown Winston-Salem will come to life with "Nutcracker" characters in costume, free refreshments and family fun, plus the opportunity to purchase discount tickets to any of the nine public performances of "The Nutcracker."
Tchaikovsky's beloved ballet opens at 7:30 p.m. Friday, Dec. 13, presented by the UNCSA schools of Dance, Design and Production, and Music. This year's calendar includes new options for family scheduling on Saturday, Dec. 14, with performances at noon and 5:30 p.m. Additional performances are at 2 p.m. on Sunday, Dec. 15, and on Saturday and Sunday, Dec. 21 and 22; and at 7:30 p.m. Wednesday through Saturday, Dec. 18-21.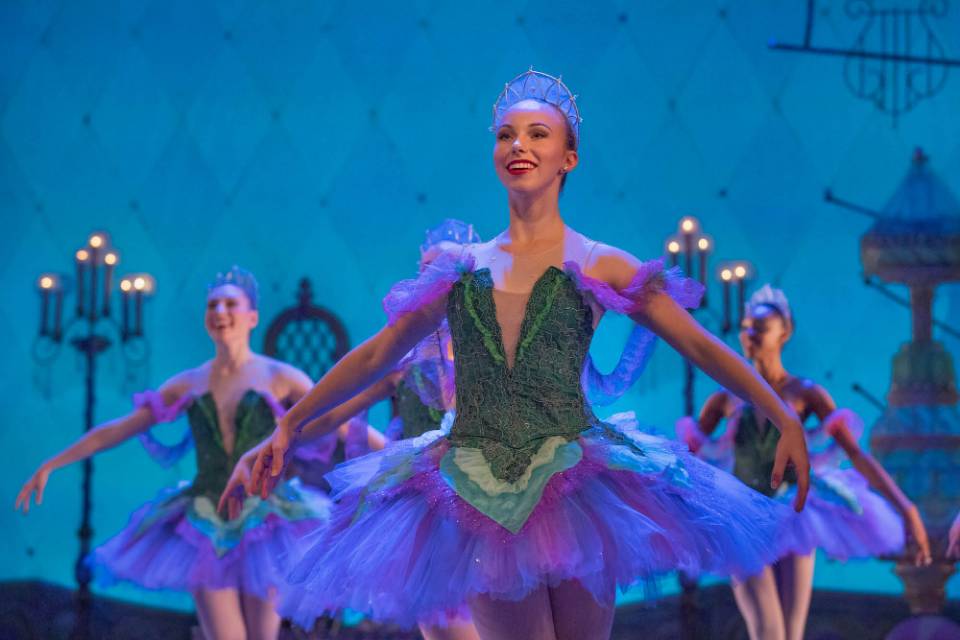 Ticket prices vary by seat location, starting at $24 for children 13 and under and $29 for adults. Those who attend the Sept. 28 box office opening will have access to the best seats in the house and will receive $5 off each ticket, up to four tickets.
"If our spectacular 'Nutcracker' is on your holiday calendar, you should definitely plan to attend the festive Box Office Opening," said Claire Machamer, Vice Chancellor for Strategic Communications. "Not only will you save on tickets, you can get a head start on your holiday cards by taking photos with the Nutcracker himself, the Sugar Plum Fairy, or other beloved characters."
The free Sept. 28 event will feature giveaways, face-painting, balloon animals and children's crafts. The first 25 ticket buyers will receive a special prize, and one lucky purchaser will win a private backstage tour at "The Nutcracker" in December.
"This is a true insider event," Machamer said. "It is thrilling for children and adults, and it's exciting for all of us at the School of the Arts as we prepare to showcase some of our finest talents with beautiful music, superb performances and excellent stagecraft."
Highlighting this year's "Nutcracker" is celebrated guest conductor Karin Hendrickson, who also conducted last year's monumental production of Leonard Bernstein's "Mass" at UNCSA.
"Local audiences were awed by Karin Hendrickson's vibrant conducting last year in our production of 'MASS,' and they will be delighted this year as she leads the Nutcracker Orchestra in performing Tchaikovsky's iconic score," said Interim Chancellor Brian Cole.
Assistant Dean of Ballet Jared Redick directs "The Nutcracker" with original staging and direction by former Dean of Dance Ethan Stiefel.
Tickets to "The Nutcracker" go on sale to the public on Monday, Sept. 30, at the Stevens Center box office, 336-721-1945, or online.