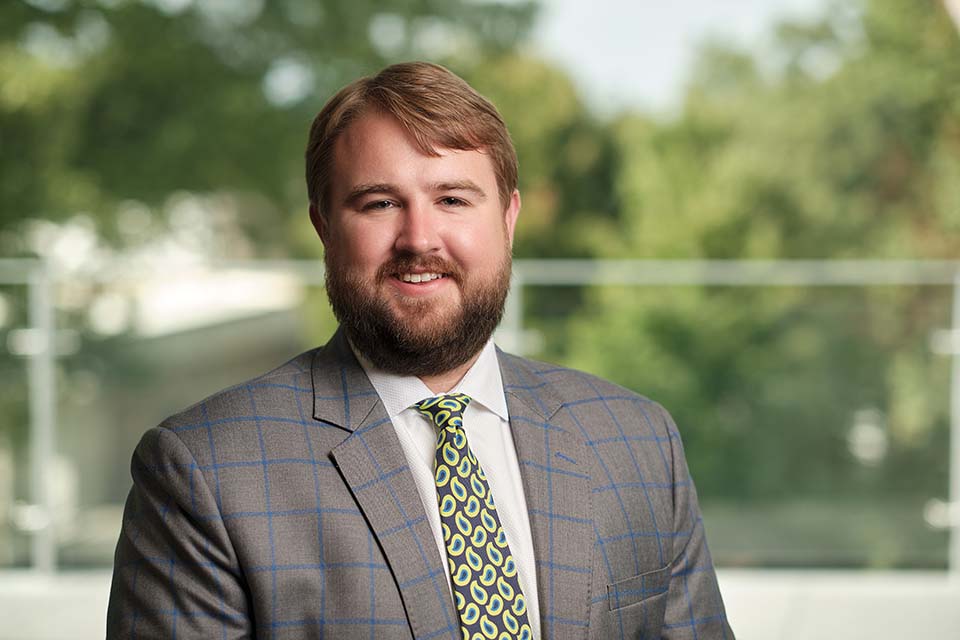 Ches McDowell is an attorney and lobbyist at Kilpatrick, Townsend, & Stockton in Winston-Salem. McDowell was selected as one of the top 10 lobbyists in North Carolina by the North State Journal, and he received honorable mentions for representing 45 clients during the 2020 North Carolina General Assembly short session with a diverse portfolio and for leading the lobbying corps in athletic representation.
He was selected by Triad Business Journal as one of its '40 Leaders Under 40' in 2021. He was recognized as a 'Young Gun' in 2019 by Business North Carolina magazine.
He serves on the Boards of the North Carolina Forestry Advisory Council, North Carolina Outdoor Heritage Council, Alumni Advisory Council of the Alpha Omega Chapter of Kappa Alpha Order, Big Brothers Big Sisters of Winston-Salem and Fellowship Home of Winston-Salem.