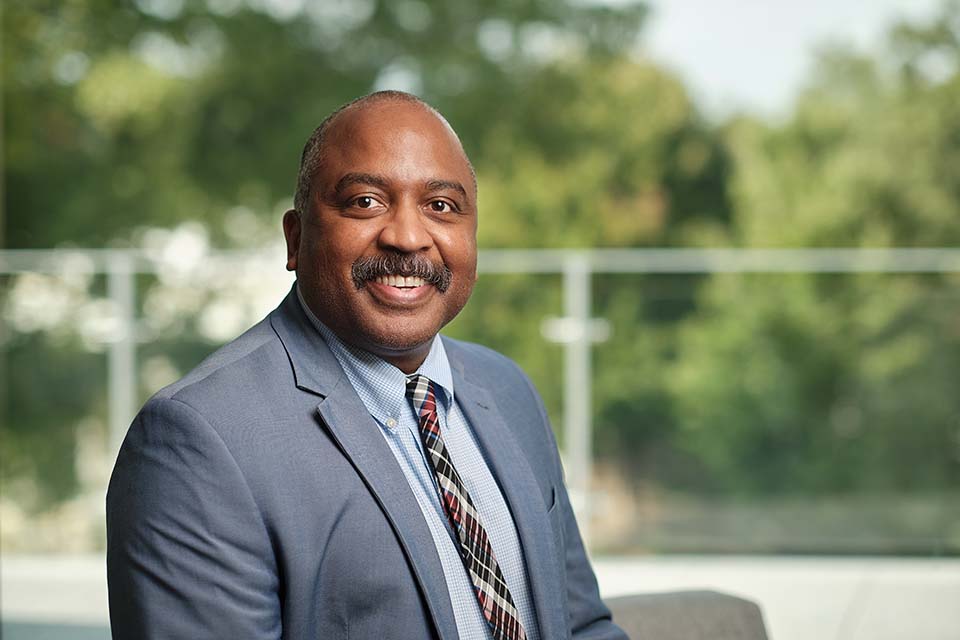 Jeffery N. Bullock began his performing career with the North Carolina Dance Theater, following graduation from the North Carolina School of the Arts. He continued his performing career with Pacific Northwest Ballet (Seattle), Pittsburgh Ballet Theater, Hubbard Street Dance Chicago and Sharir + Bustamante DanceWorks (Austin), touring nationally and internationally.
Bullock's repertoire included soloist and principal roles in an eclectic array of works by George Balanchine, Agnes De Mille, Alvin Ailey, Paul Taylor, Twyla Tharp, Daniel Esralow, Nacho Duato, Lucinda Childs, Salvatore Aiello, Yacov Sharir, Glen Tetley and others. He was also a featured performer in the 1986 Paramount Motion Picture "The Nutcracker," with Pacific Northwest Ballet and was a featured performer in the 1983 PBS Special "Where Dreams Debut: The North Carolina School of the Arts."
Bullock's work "At Midnight" earned him a Dance Magazine Best Choreography nomination at the 1996 American College Dance Festival at the Kennedy Center for the Performing Arts. Jeffery was a faculty member at the American Dance Festival in Durham, N.C., for 15 years, teaching in the ADF Six Week School and Young Dancers School; and in ADF/Russia (2000), ADF/Korea (2000, 2004, 2006 & 2008) and ADF/Mongolia (2004 & 2005).
In 2006, he was named Director of the ADF Four Week School. He has also served as a site visit consultant for Dance Advance of the Pew Charitable Trust, located in Philadelphia, Pennsylvania. Bullock earned his M.F.A. in choreography from the University of Iowa; taught at the University of Texas at Austin, the University of Iowa and joined the Hollins University Dance Department in 2004; becoming Chair in Fall 2009 and Director of the Hollins M.F.A. in Dance Program in Fall 2010, where he continues to teach, serve and lead.