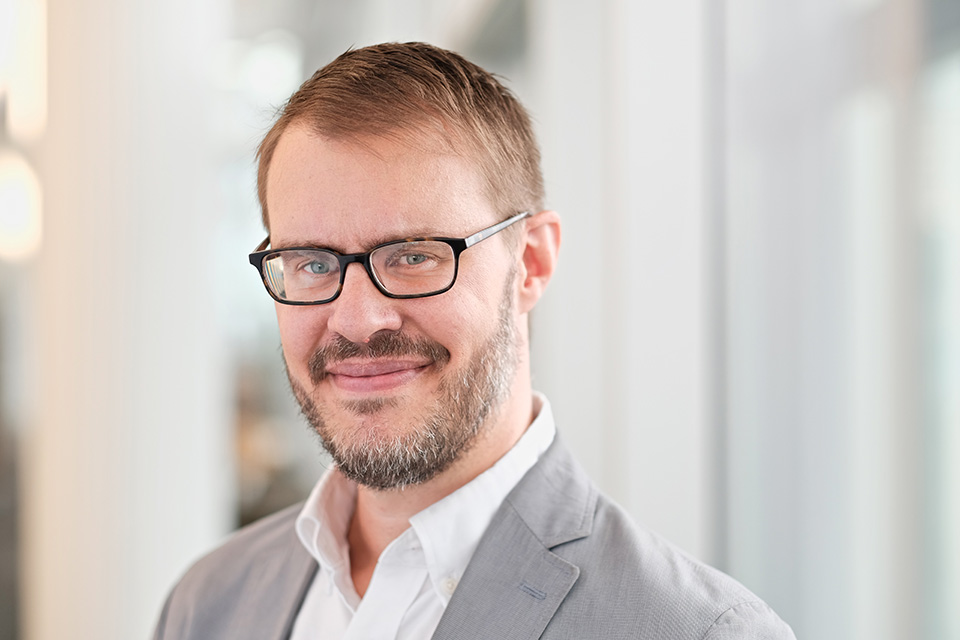 Carl Forsman joined the School of Drama in 2012. He teaches acting and directing, and formerly served as dean. An Obie Award-winner, Forsman is the founding Artistic Director of Keen Company in New York City, a not-for-profit theatre dedicated to "sincerity" – a home for plays which are optimistic and champion the best in humanity.
He has directed for more than ten additional theatre companies and has served as artistic director of the Dorset Theatre Festival, a summer professional theatre in southern Vermont. From 1998-2000 he was the literary manager for the Blue Light Theatre Company in New York.
Great actors embrace vulnerability; to do that, one must develop one's sense of self. The "great lie" of the theater is that we pretend to be someone else. Great actors bring themselves to imaginary circumstances; great actors possess great levels of self-knowledge.

Carl Forsman
Credentials
Founding Artistic Director of the Drama Desk- and Obie Award-winning Keen Company in New York City, which produced 27 plays over its first 12 seasons.

As a freelance director, has worked at the Merrimack Repertory Theatre, New World Stages, Primary Stages, Asolo Rep, the Court Theatre of L.A., The Garter Lane Theatre of Ireland, Long Wharf Theatre and FringeNYC.
Career Highlights
Three actors under his direction have been nominated for Drama Desk Awards: John Cullum for

"

The Conscientious Objector," Sarah Nina Hayon for

"

rearviewmirror" and Brian D'Arcy James for

"

The Good Thief" (which also won an

Obie Award for performance)
Directed the world premiere of Tina Howe's new translations of "The Lesson" and "The Bald Soprano" at the Atlantic
Directed

"

Saturday, Sunday, Monday" by Eduardo de Fillippo at Virginia Repertory Theatre
Directed and produced world premiere of

"

The Conscientious Objector" at Keen Company
Wrote, directed and produced

"

Beasley

'

s Christmas Party," an adaptation of the novella by Booth Tarkington
Dean of the UNCSA School of Drama, 2012-17
Awards, Recognitions and Honors
Won an Obie Award for Outstanding Production for "Sin: A Cardinal Deposed" at the New Group, starring John Cullum
Nominated for Drama Desk Award for Best Director for "Voice of the Turtle," Keen Company's second play, which opened in New York on September 9, 2001
Organizations
Member, Society Stage Directors & Choreographers (SSDC)
National Advisory Board, Drama League Director's Project
Education
M.F.A. DirectingUniversity of Minnesota
B.A. Theater and EconomicsMiddlebury College