Must-see ballet shows for dancers and audiences
Whether you aspire to dance or simply to enjoy watching the best ballets, these ballet shows are ones not to miss. And if you like a ballet, be sure to make note of the choreographer and keep a watch for their other works. Here are some suggestions from UNCSA Dance faculty and guest artists.
"Play" is a must-see new ballet
This ballet was first on School of Dance faculty Jared Redick's list of shows to see. Swedish choreographer Alexander Ekman's new work, "Play," is an extremely modern ballet that explores what it means to play as an adult. Incorporating dynamic sets, props, music and theatricality, this show breaks the norms of ballet and reinvigorates viewers, prompting them to break out of daily routines and let themselves play.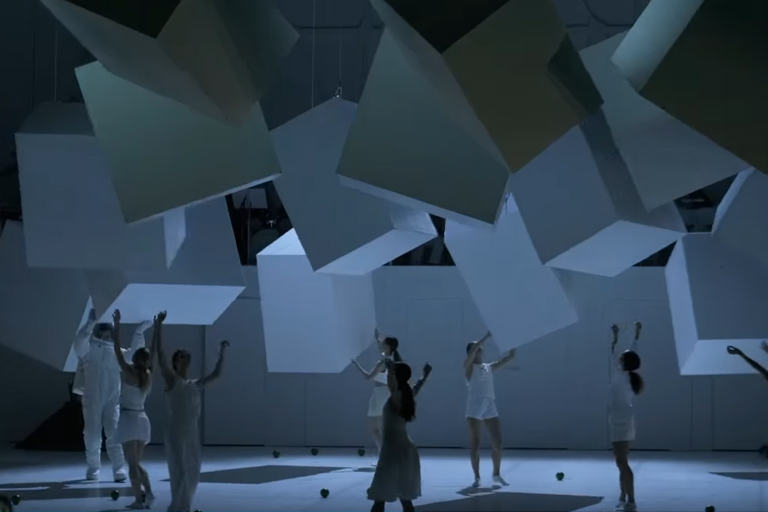 Alexander Ekman's new ballet, "Play."
"Onegin" has range of choreography styles
"Onegine" was created by John Cranko and is based on Tchaikovsky's opera of the same name. It includes a wide-range of choreography styles. This love story is regarded as one of the great ballets of the 20th century and is an excellent example of pas de deux work for dancers, according to Redick.
"Nijinksy" is a masterpiece, a history lesson for dancers
Contemporary choreographer John Neumeier's work about Vaslav Nijinsky, who is one of the ballet world's most legendary and influential dancers, is also on Redick's list. "Nijinsky" serves as both a visual masterpiece and a history lesson for dancers. Known for his captivating stage presence and dramatic range, Nijinsky is portrayed by several dancers throughout the ballet in some of his most notable roles but also as a tortured artist himself. Take a look at the National Ballet of Canada's version: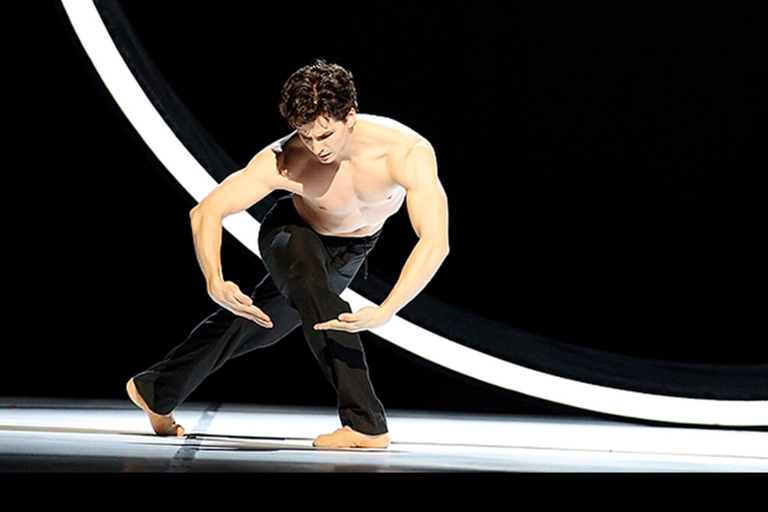 National Ballet of Canada performs "Nijinsky."
"The Queen of Spades" is not one to gamble on missing
Liam Scarlett created a new ballet based on a 19th century Russian story, combining choreography with a contemporary twist and the classic music of Tchaikovsky. A thrilling horror story filled with gambling, greed and ghosts, "The Queen of Spades" premiered at the Royal Danish Ballet, an internationally renowned classical ballet company, in the spring of 2018.
"Giselle" is on many famous dancers' resumes
Along with "The Nutcracker," "Don Quixote" and "Swan Lake," "Giselle" is one of those quintessential ballets that people have been drawn to for over 150 years. The classic 19th century romantically haunting ballet is being reimagined in a collaboration between English National Ballet and choreographer Akram Khan. While it is important for dancers to see new and innovative ballet shows that push boundaries, "Giselle" is one of those classic ballets that brings us back to the roots and history of ballet. Every ballet dancer will see and probably perform "Giselle" during their career as the greatest ballet dancers of our time—including Mikhail Baryshnikov, Misty Copeland, Roberto Bolle and UNCSA alumna Gillian Murphy—have done.
Can't-miss ballet shows choreographed by Sir Fredrick Aston
Works by choreographer Sir Fredrick Aston top the list of several School of Dance faculty and guest artists.
"Symphonic Variations"
Former Royal Swedish Ballet dancer Malin Thoors, who is equally known for restaging choreographic works, was on campus to stage Aston's "Symphonic Variations" for UNCSA's 2018 Winter Dance Concert. She says that Aston's choreography is not only beautiful to watch, but interesting for dancers to dance.
"Cinderella"
"Ashton's 'Cinderella' still feels very fresh," Thoors says. "Choreographically it doesn't at all feel dated. There are some funny parts with the ugly sisters and the father that are comical. Everything is set to the greatest detail so even those scenes are very interesting still."
"Birthday Offering"
Dance faculty Jennet Zerbe highlights Ashton's "Birthday Offering." Margaret Barbieri, Assistant Director of Sarasota Ballet and former ballerina of The Royal Ballet, staged "Birthday Offering" for UNCSA Winter Dance Concert in 2015.
"Ashton's choreography presents elegant combinations of classical steps, yet boldly brings them forward into the 'now' of 1956," Zerbe says. "Against a handsome setting of chandeliers, seven couples make their entrance, sweeping grandly around the stage. A series of solo variations are followed by a powerful mazurka for the male dancers in bravura style."