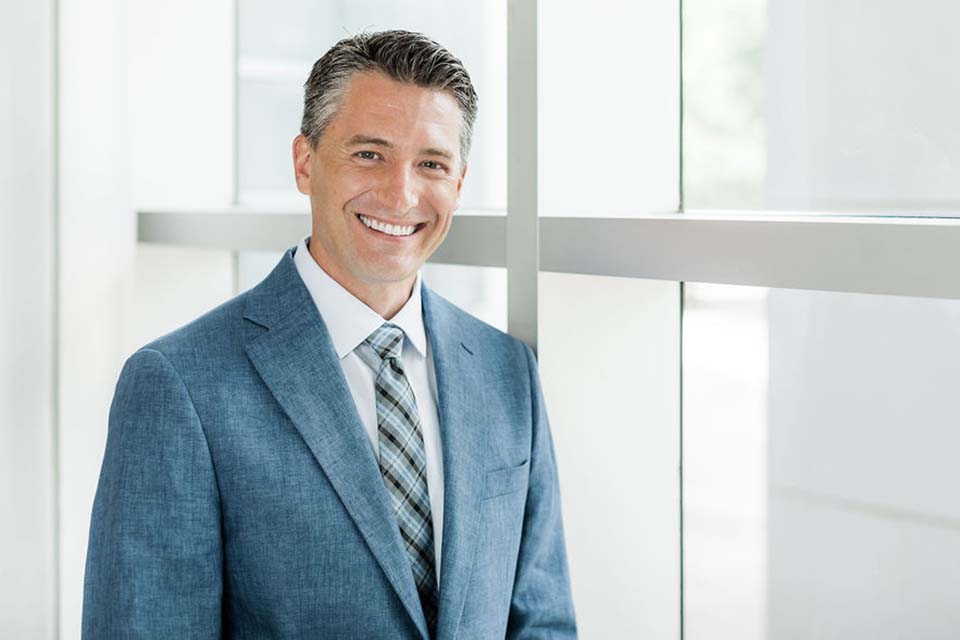 Theater professional and arts administrator Kevin Bitterman joined the Thomas S. Kenan Institute for the Arts as Executive Director in August 2021, bringing to the organization more than 18 years of experience as a national leader in the nonprofit arts arena. Prior to this role, Bitterman has had success as a program director, fundraiser, producer, grant maker and community leader, most recently serving as director of institutional advancement and partnerships for the Theatre Communications Group (TCG), a national arts service organization that leads for a just and thriving theatre ecology.
Over his 13 years with TCG, Bitterman provided leadership for the organization's COVID-19 national response and relief strategies and facilitated cross-departmental teams to implement more than $20 million in programs with philanthropic partners including The Andrew W. Mellon Foundation, Doris Duke Charitable Foundation, the National Endowment for the Arts, the Howard Gilman Foundation, the William & Eva Fox Foundation, Walt Disney Imagineering and more. From 2008-2017, Bitterman served as the Associate Director of Artistic & International Programs for TCG where he co-designed and administered a portfolio of grantmaking and capacity-building initiatives, learning convenings and professional development programs designed for early- to mid-career artists and leaders.
In 2016, Bitterman co-created the Global Theater Initiative, a partnership between TCG and the Laboratory for Global Performance & Politics at Georgetown University to promote cultural exchange, including delegations of U.S. artists to festivals around the world and presenting the work of international artists at the annual TCG National Conference. For nearly a decade, he co-produced events for World Theatre Day, collaborating with globally recognized theater artists and playwrights in partnership with the International Theatre Institute.
Bitterman's previous roles include the assistant director of the Bush Foundation's Artist Fellowship Program and the producing artistic associate with Theatre de la Jeune Lune where he managed national partnerships and coproductions with the Berkeley Repertory Theatre, La Jolla Playhouse, American Repertory Theatre and the Alley Theatre.
Organizations
Board Chair, Tofte Lake Center, Ely, Minnesota
Member, Board of Directors, Frederick Douglass Boulevard Alliance, New York City
Education
B.A.St. John's University
M.P.A.Wagner Graduate School of Public Service, New York University
GraduateÉcole Jacques Lecoq, Paris
AlumnusJames P. Shannon Leadership Institute