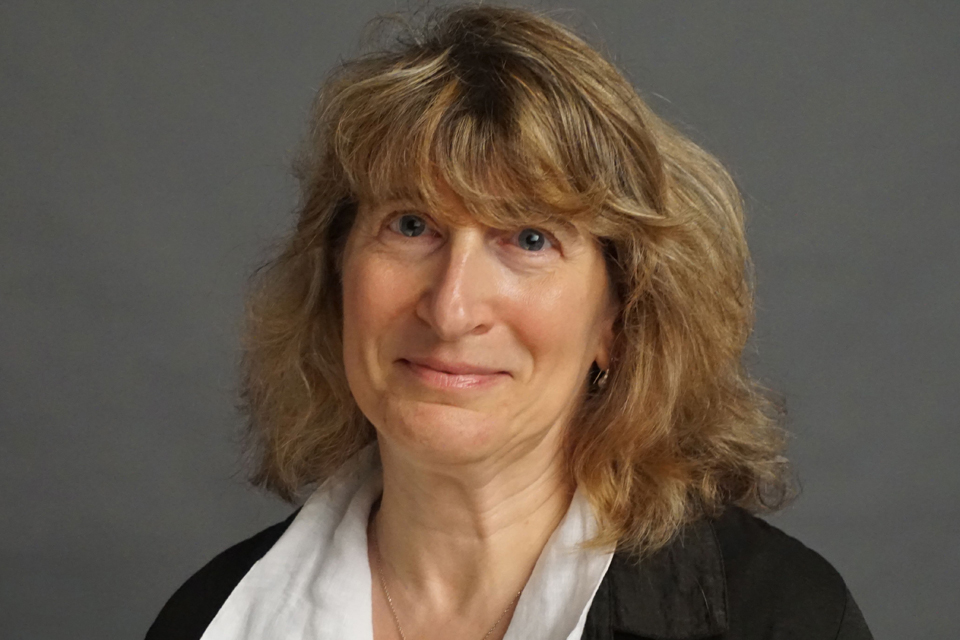 Renata Jackson is a Professor of Cinema Studies in the School of Filmmaking, where she's taught since 1998. She believes that her job as a teacher is to help students learn—to open them up to new ideas or information, and to clarify concepts for them.
"It is not a task of one-way communication, but rather a two-way or group conversation," Jackson says. "It is about listening to each other and engaging in ideas, about addressing students' needs and enabling a positive experience in the classroom, about giving students the tools they need to go off and learn, grow, and be creative on their own, outside of the classroom space."
What distinguishes the School of Filmmaking from most other film schools is that we view Cinema Studies as absolutely integral to the study of filmmaking practice. Our students must learn where their beloved art-form has come from, must study their filmic forebears, in order best to pick up the cinematic mantle and journey forward as creative artists.
Credentials
Publications:

"Who's Your Dada? The Marx Brothers at Paramount" – Chapter in

"

A Century of the Marx Brothers,

"

ed. Joseph Mills (Cambridge Scholars Press, 2007)
"Relevant Theory for Documentary Film," CILECT News No. 42 (May 2005) – Article on teaching non-fiction film history, aesthetics and theory to film school undergraduates
"Surrendering to the Art of Dance," in

"

Indie Slate,

"

Issue 28, Volume 6 (October-November 2002) – Article on the making of dance-film "Surrendering in a Champion's World"

"

The Modernist Poetics and Experimental Film Practice of Maya Deren,"

Edwin Mellen Press (2002) – Monograph on Maya Deren, her aesthetics and her films

Index compilation and copy-editing for numerous film-related publications since 1985, including:

Sidney Gottlieb, ed.,

"

Hitchcock on Hitchcock: Selected Writing and Interviews, Volume 2

"

(University of California Press, 2015)
Andrew Lane,

"

Movie Stunts & Special Effects: A Comprehensive Guide to Planning and Execution

"

(Bloomsbury Publishing, 2014)
Richard Allen,

"

Hitchcock's Romantic Irony

"

(Columbia University Press, 2007)
Career Highlights
Editorial assistant on "The Hitch Annual" since 2002—a journal devoted to cinema studies scholarship
Numerous conference talks and guest lectures on various films, filmmakers and cinema studies pedagogy since 1996
Awards, Recognitions and Honors
Recipient of UNCSA's Excellence in Teaching Award, 2002-03, 2012-13 and 2016-17
Education
PhD Cinema StudiesNew York University
MA Film History & CriticismPenn State University
BA Film Production, History & CriticismPenn State University