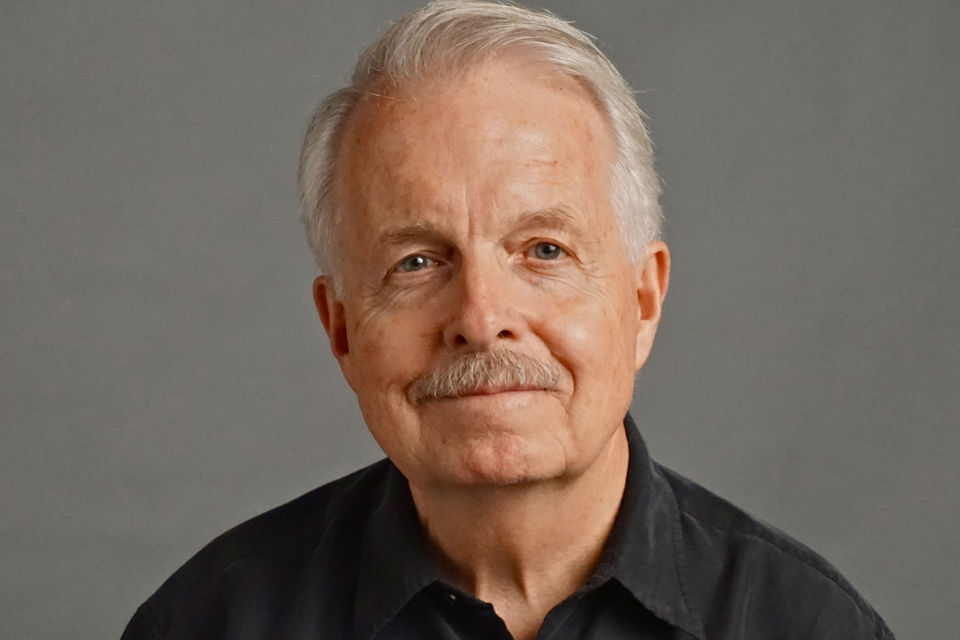 A long and varied career has equipped Tom Ackerman to teach in the real world. "Frontline careers in the film business tend not to be easy or convenient," he says. "Students aspiring to make movies need to learn the right stuff, facts that are accurately delivered."
Fifty years of motion picture creation are the foundation of my approach to teaching, which recognizes that two qualities are essential to cinematographers. The first, probably obvious, is an ability to create strong imagery. Next is being able to handle the job itself. You've got to have a split personality, that of an artist/athlete. You bring not only vision, but also leadership.
"I owe a lot to a diverse filmography—military filmmaking, documentaries for Charles Guggenheim, partnering in a successful Hollywood production company, shooting music videos with major artists at the dawn of MTV, hundreds of commercials as cameraman/director, and 38 motion pictures as Director of Photography.
"With a number of Iconic films, I have helped create nearly $3 billion in worldwide gross. I'm proud of that and although, obviously, it is not something we discuss very often in class, I want my students to understand that by working hard and growing as an artist, a life in the picture trade can provide a good living."
Credentials
50 years in motion picture creation, 47 as a Director and Director of Photography, including:

Cinematographer and film editor at The University of Iowa Motion Picture Unit
Motion Picture Production Officer, US Air Force
Cinematographer and film editor at Guggenheim Productions, Washington, DC
Director and cameraman for Robe/Ackerman, Inc., Hollywood, CA

Teaching at UNCSA's School of Filmmaking since 2009
Career Highlights
Shot for multi-Oscar-winning documentarian Charles Guggenheim (1970-1973)
"Beetlejuice"(1988) - Director of Photography
"Christmas Vacation" (1989) - Director of Photography
"Jumanji" (1996) - Director of Photography
"Anchorman: The Legend of Ron Burgundy" (2004) - Director of Photography
Awards, Recognitions and Honors
CINE Golden Eagle for "The Oceans: Source of Life" (1978) United States Information Agency, Writer/Director/Cinematographer
First Prize, Documentary, ECOFEST, for "The Oceans: Source of Life" (1977)
CINE Golden Eagle for "The Computer: A Universal Tool" (1979) United States Information Agency, Writer/Director
Award of Excellence, Chevrolet Truck Spot (1990), The Detroit Creative Director's Council
Organizations
American Society of Cinematographers
Academy of Motion Picture Arts and Sciences
International Photographers Guild Local 600
Directors Guild of America
Education
BFA Speech and Dramatic ArtThe University of Iowa