Meet the Studio
Meet the Studio
The UNCSA Viola studio is led by Ulrich Eichenauer.
---
Violet Huang
Violet is a high school senior from Chapel Hill, N.C. She has played the viola for six years and currently studies with Ulrich Eichenauer. Before beginning her time at UNCSA, Violet was a student of Duke University String School, where she took private lessons and played in the Youth Symphony Orchestra and chamber ensembles. In the summers of 2015 and 2016, Violet attended Green Mountain Chamber Music Festival. In her free time, she enjoys spoiling her basset hound, Chessie.
Benjamin Kugler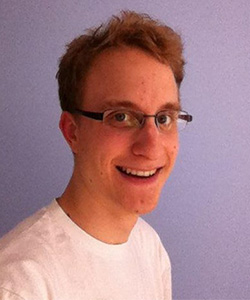 Born in Munich, Germany, Benjamin Kugler started his musical career on the violin at the age of six. Due to his interest in a national youth orchestra, he switched to the viola twelve years later. He then studied with Ludwig Schmalhofer at the Leopold-Mozart-Zentrum der Universität Augsburg and graduated in July 2016. Benjamin has performed in masterclasses with Gérard Caussé (France) and Robert Mealy with the Juilliard Historical Performance (USA), among others. He has also played in notable German orchestras like the "Deutsche Streicherphilharmonie," the "Augsburger Philharmoniker," the "Landestheater Niederbayern" and the "Kammeroper München." In addition to concert tours in almost every state of Germany, Benjamin has performed in Norway, France, China and Malaysia. He is currently studying with Ulrich Eichenauer in the graduate program at UNCSA and is enrolled in the Chrysalis Chamber Music Institute.
Sanaa Lucas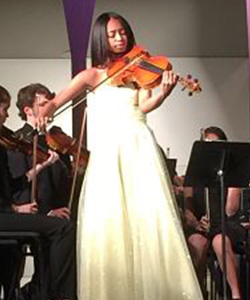 Sanaa began her music training on the violin at the age of nine. Since that time, she has expanded her training to include viola and piano. She attends UNCSA as an 11th grade student, studying under the tutelage of Ulrich Eichenauer. She has performed with the Triangle Youth Philharmonic, the Mallarme Youth Chamber Orchestra and the Greensboro Symphony Youth Orchestra, where she has had the honor of serving as principal violist. In addition to performing as a soloist and orchestral musician, Sanaa is an avid chamber musician. She is a long time member of the Triad Chamber Music Society's Young Performers Workshop, where she coaches and performs. She has received numerous merit scholarships to attend festivals, including the Cincinnati Young Artist Chamber Music Festival, the Arianna Chamber Music Festival and the Wintergreen Summer Music Festival and Academy where she has studied with distinguished viola professors from across the United States.
Sanaa won first prize in the 2017 GSYO Concerto Competition and performed as a soloist and other awards include the 2017 Samuel G. Wilson Award and the 2016 Stanley Zedalis Scholarship. In 2016, Sanaa was selected to participate in the Southeast Honors String Festival, where she served as principal violist. She was also a 2014 finalist in the TYP Concerto Competition. Sanaa has performed for viola educators such as Atar Arad, Melissa Reardon, Ralph Fielding, Catherine Carroll Lees and Jeffrey Irvine. Her teachers and mentors include Lila Brown, Scott Rawls, Yoram Youngerman and Grace Anderson.
Brynn McKay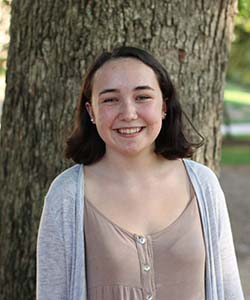 Brynn is a freshman in high school from Apex, N.C. She began her viola studies in the third grade, and after a long break is now studying with Professor Ulrich Eichenauer. After moving to North Carolina at the age of nine, she was a part of the Philharmonic Association's Youth Orchestra, her middle school orchestra, the Eastern Regional Orchestra, two chamber groups and studied privately with Ri-Shea Schlitler. Brynn prides herself on her work ethic and hopes to improve her playing and musicality during her time at UNCSA so she can advance further in her studies.
David Schmitz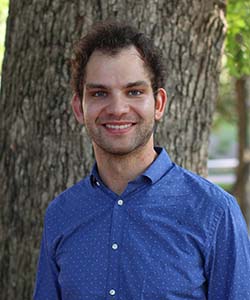 David is originally from Cologne, Germany, and was born into a family of musicians and artists. His musical career began at the age of four with early music education following the Suzuki method. Later violin teachers include Ania Brodka, Seran Lim and, most recently, Ida Bieler. After studying with Professor Gorjan Košuta at Hochschule für Musik und Tanz, Cologne, David stayed in Cologne for his Bachelor of Arts in music education and violin pedagogy. He performed with Musikschule Frechen symphony orchestra (W. A. Mozart: Violin concerto KV 219 in A Major) and Sinfonietta 104 at Hochschule für Musik und Tanz (E. Chausson: Poème Op. 25) as well as various solo concerts within a concert cycle at his high school.
He has participated in master classes with Ariadne Daskalakis, Maria Egelhof and Spyros Gikontis, but feels most home in an orchestra. Some of his best memories originate from Cologne youth symphony orchestra, which took him to Beijing, China, regularly cooperated with Gürzenich-Orchester Cologne, and opened the Bavarian music festival Hohenloher Kultursommer in 2011. David has been teaching violin, viola and string ensemble at Musikschule Köln e.V. since 2013. Currently, David is completing his graduate studies in Viola Performance with Ulrich Eichenauer at UNCSA and also takes part in the Chrysalis Chamber Music Institute.
Julian Smart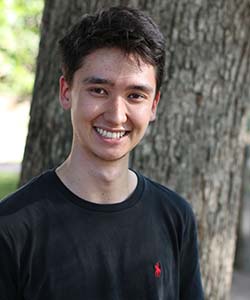 Julian Smart is in his second year of college at UNCSA. From Boone, North Carolina, he began playing violin at the age of three and currently studies violin with Ida Bieler and Janet Orenstein and viola with Ulrich Eichenauer. Julian attended and graduated from the high school program at UNCSA and after attending Waseda University in Japan for a year, he decided to return to UNCSA to continue his musical studies. In addition to Western classical playing, Julian enjoys performing across many genres of music including jazz, folk and modern. Apart from music, Julian enjoys hiking, skiing and snowboarding.