Artist Village
Artist Village
Artist Village opened in January 2022. It provides suite-style housing for approximately 450 students, offering two double or single rooms and a suite-shared bathroom space. It features multiple gaming areas, community lounges, community kitchens on the first and fifth floors, studies on each floor and a central laundry facility on the first floor.
Amenities
Community kitchens
Community lounges
Studies on each floor
Laundry facility on the first floor
Multiple gaming areas
Close to classes, Fitness Center, student parking and campus life
Utilities included
Full-time maintenance and housekeeping staff
Ethernet computer connections in each room
Individual room-controlled heating and cooling units
Floor Plans for Artist Village
Double suite
Single suite
Take a peek inside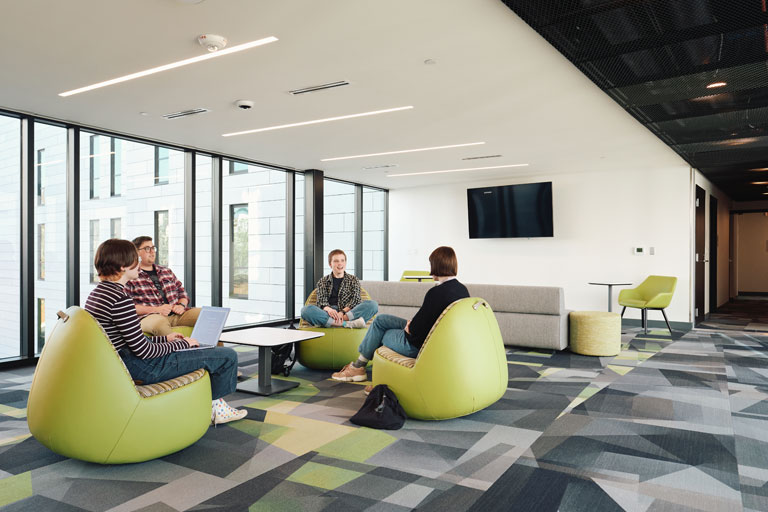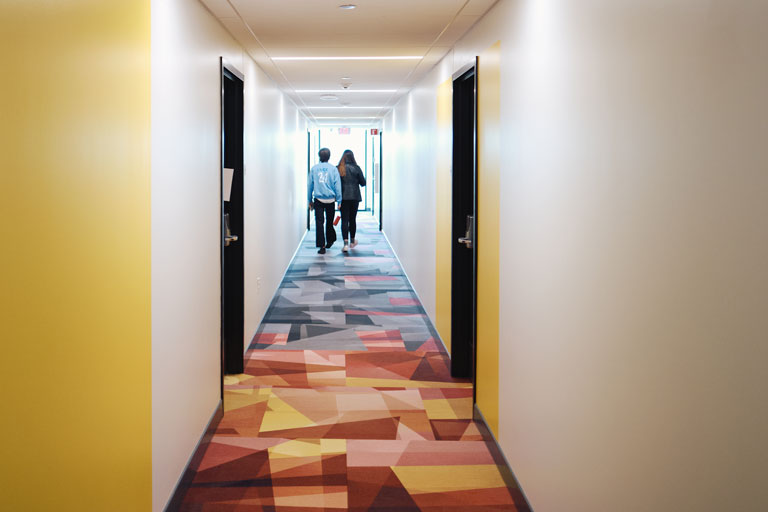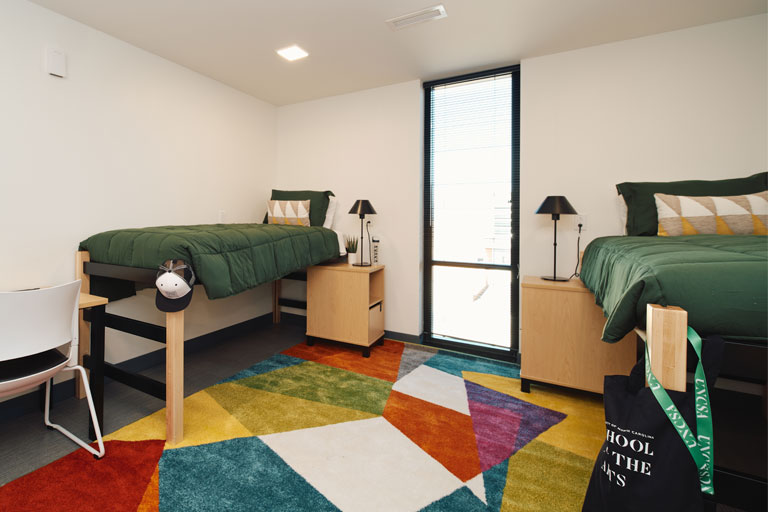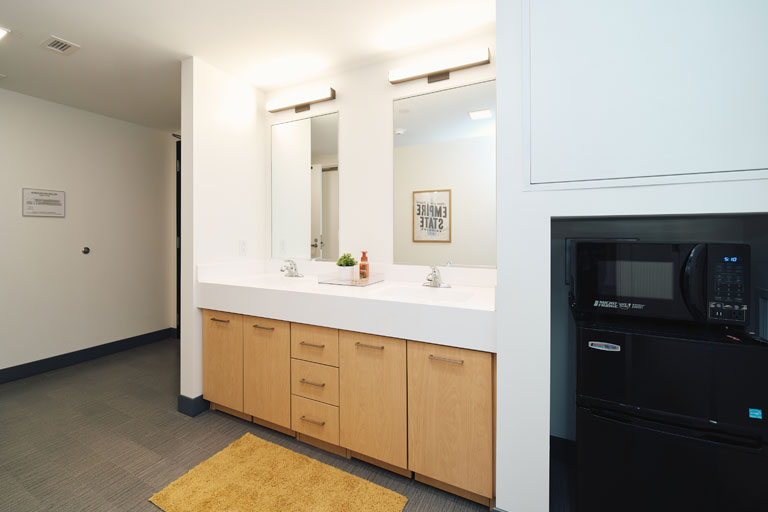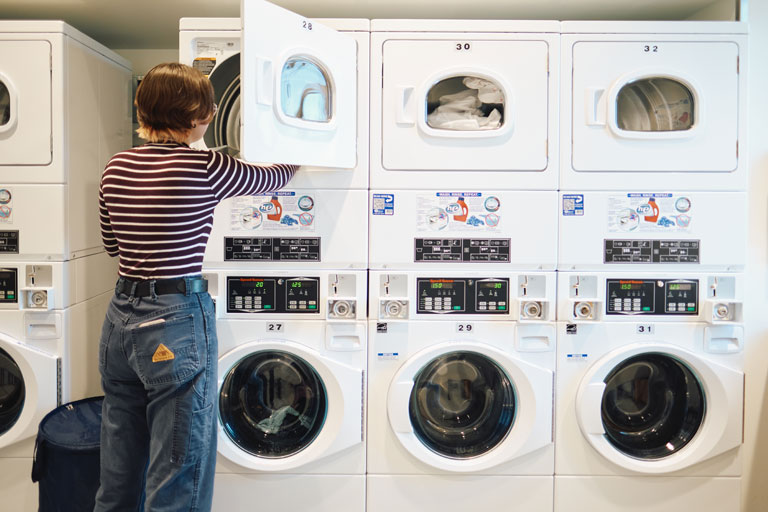 Furniture dimensions
Approximate dimensions — may vary slightly depending on room:
Underneath bed: 31"H x 38"W x 80"L
Desk: 28"H x 30"W x 23.5"L
Nightstand/side table: 29"H x 16.25"W x 23.75"L
Wardrobe (including bottom drawers and stands): 72"H x 23.25"L x 35.5"W


Frequently Asked Questions
Q: What size beds will be in Artist Village?
A: All beds will be XL twin-size beds.
Q: Can beds be lofted?
A: No, beds cannot be lofted in Artist Village.
Q: What types of rooms are available in Artist Village?
A: Artist Village offers:
Two-person suites (2 one-person bedrooms); and
Four -person suites (2 two-person bedrooms)
Q: Will there be gender-inclusive housing available?
A: Students are encouraged to share all specific housing needs (including gender-inclusive housing) via the UNCSA Housing Portal or by emailing reslife@uncsa.edu.
Q: Will there be a quiet wing in Artist Village?
A: Yes.
Q: Is the new TV service included, or is there an additional fee?
A: TV service will be included
Q: Will Artist Village have laundry facilities?
A: There will be two laundry facilities in Artist Village.
Q. Do I need to supply my own toiletries for my room? Will I be responsible for purchasing my own toilet paper, cleaning supplies and for cleaning my own bathroom?
A: Students must supply their own toiletries for their suites and are responsible for cleaning their suite restroom areas.