UNCSA Symphony Orchestra to perform on North Carolina tour
Students who win the annual concerto competition at the University of North Carolina School of the Arts (UNCSA) can typically look forward to performing as a soloist at a future concert of the school's symphony orchestra. But this year's winner, a high school senior from Germany, will get four times the exposure as soloist for all performances on the orchestra's upcoming four-stop tour.
Natalie Schmalhofer, a violinist in her second year at UNCSA, will perform Felix Mendelssohn's Violin Concerto in E Minor, Op. 64, at concerts in Chapel Hill, Charlotte, Brevard and in Winston-Salem at Wake Forest University's Wait Chapel. The tour is March 16-20.
"It's a wonderful opportunity for me to get lots of experience and to feel more and more comfortable standing in front of the orchestra," said Schmalhofer, who studies with Ida Bieler and Janet Orenstein.

Schmalhofer will be standing in front of a 96-member orchestra, which includes 25 graduate students, 29 undergraduates and 42 high school students.
School of Music Interim Dean Karen Beres said the age-range is one thing that sets the UNCSA Symphony Orchestra apart. "Students are accepted into the orchestra based on ability, not grade level. We have graduate and collegiate violists and violinists playing alongside outstanding high school students. It is remarkable."
UNCSA's orchestra tour begins Wednesday, March 16, at a concert with the Chapel Hill High School Orchestra. On Friday, March 18, the UNCSA Symphony Orchestra will perform "The Symphonic Organ" at Wake Forest University's iconic landmark Wait Chapel in Winston-Salem. The tour continues Saturday, March 19, with a concert at Friendship Missionary Baptist Church in Charlotte. The students will attend a concert by the Charlotte Symphony Orchestra that night, and then travel to Brevard for a performance at Brevard College on Sunday, March 20, with organist Sarah Mahler Kraaz, chair of the Music Department and college organist at Ripon College in Ripon, Wisc., as guest performer.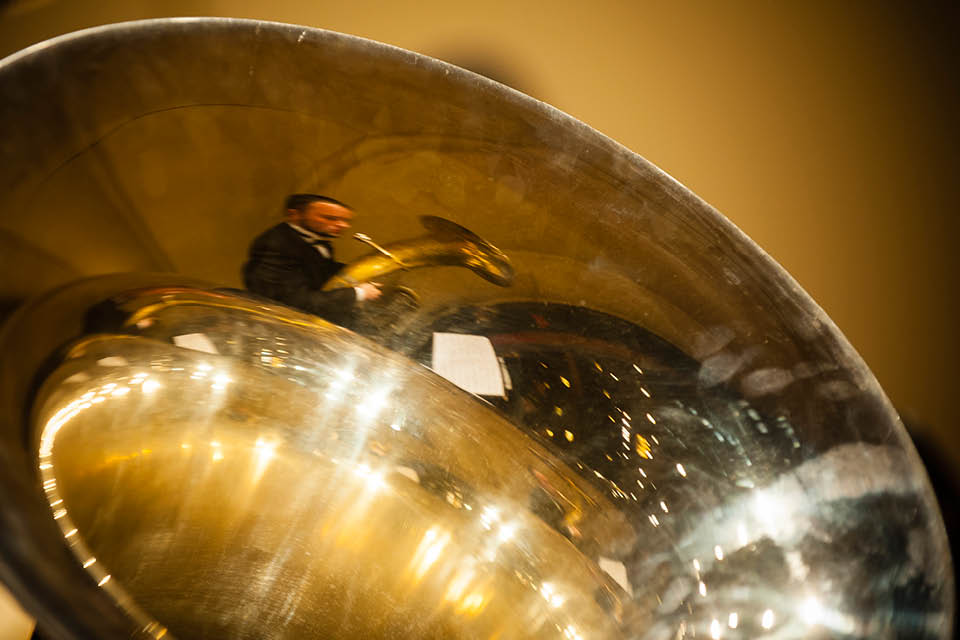 Beres said the orchestra tour fulfills the mission of the University, to provide gifted emerging artists with the experience, knowledge, and skills needed to excel in their disciplines and in their lives, and to enrich the cultural and economic prosperity of the people of North Carolina and the nation.
"We are excited to perform in Chapel Hill, Charlotte and Brevard, communities with deep appreciation for classical music," Beres said. "I think audiences will be proud of the world-class conservatory that is located right here in North Carolina."
Music Director Christopher James Lees said the tour aligns with the School of Music's belief "that the orchestral experience at UNC School of the Arts is significant, meaningful, and of the highest caliber.
"We believe that by sharing this viscerally exciting concert experience all around North Carolina, we can both contribute to and give back to communities in which many of our students were raised," Lees said.
The daughter of an opera singer, Schmaholfer began playing the violin at age four. She was recruited to attend UNCSA by Bieler, an internationally renowned violinist and School of the Arts high school alumna who joined the faculty in 2013.
"I've known her since I was 11," Schmalhofer says of Bieler.
After graduating in May, Schmalhofer plans to return to Germany, where she will study at the prestigious Robert Schumann Hoschule college music program in Dusseldorf, where Bieler maintains a faculty position.
"I attended the Eastern Music Festival (in Greensboro, N.C.) in 2013, which was my first time coming to the U.S.," Schmalhofer said. "I really liked the American way and the people, so I decided to stay at UNCSA for the rest of high school. I truly enjoy my time here, but I miss my home country."
Also featured on the tour is Raymond Hawkins, a college freshman organist from Eutawville, S.C. Hawkins won the third annual High School Organ Competition and Festival in 2014 as a high school junior at UNCSA. As a high school senior, he won second place in the Winston-Salem Symphony's Peter Perret Youth Talent Search competition. He graduated from the high school program in 2015. Hawkins studies with Timothy Olsen.