Drama students step out of the spotlight to support unique artist community
Painting a farmstand. Preparing vegetables for a meal. Processing stacks of paperwork. Becoming an integral part of a community of artists nurturing their craft. Believe it or not, all of these things can (and do) happen in the same place for interns from the UNCSA School of Drama.
That place is SPACE on Ryder Farm, a non-profit artist residency program in Brewster, New York, co-founded and executive directed by UNCSA alumna Emily Simoness (Drama, '07).
Each year, students from UNCSA and other colleges make the trek to the farm to spend part of their summers supporting SPACE on Ryder Farm's day-to-day operations. This year's intern corps included Ariel Blake, Matt Foley and Isaac Powell ('17) and Hannah Myers ('18). The work done by the interns gives resident artists the space they need to immerse themselves in their creative work. And, they insist, that experience helps them grow as artists and as people.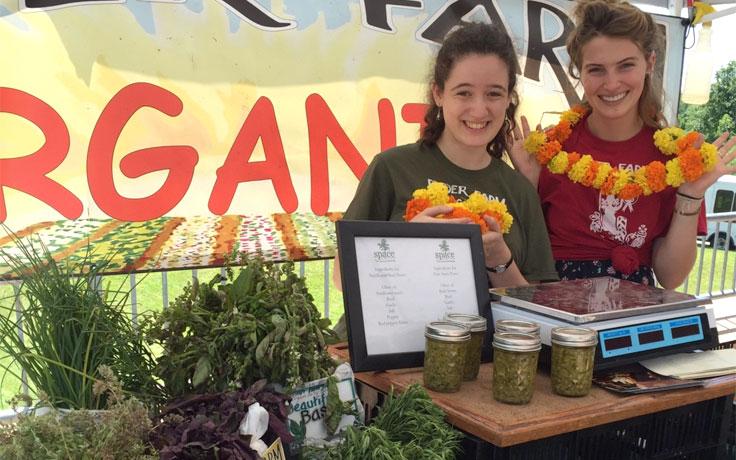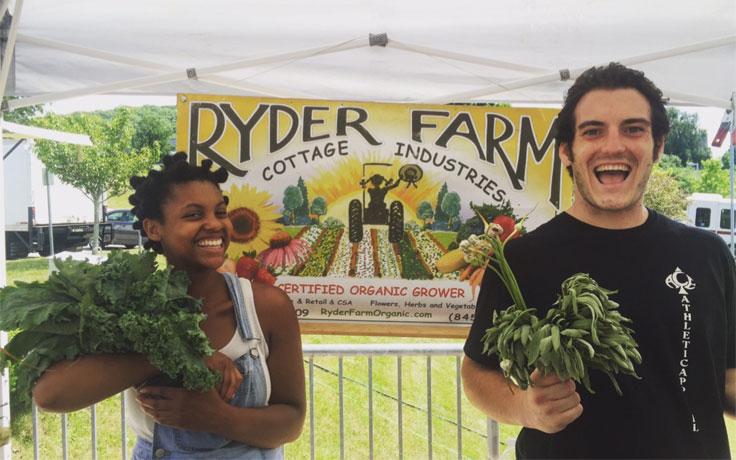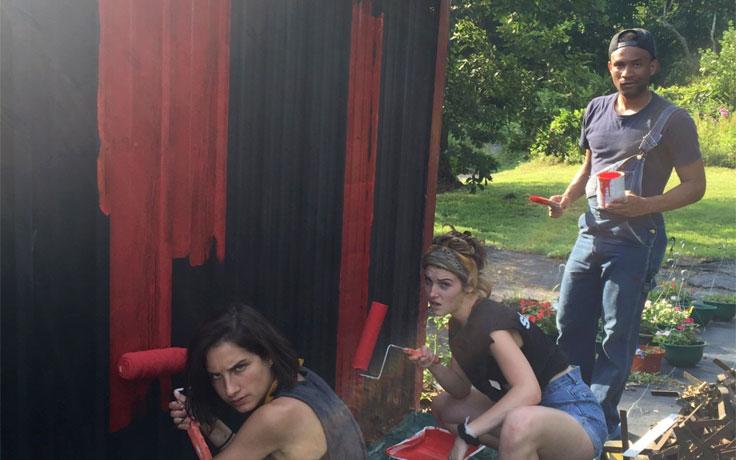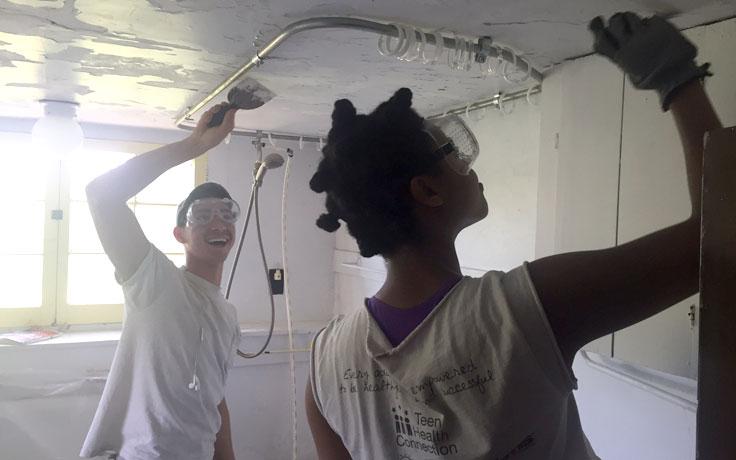 Interns' days follow a set schedule that starts promptly at 8 a.m., built around daily and weekly assigned tasks. Depending on the week, an intern may receive assignments in one of three areas of work on the farm: the groundskeeping track (pulling weeds, shoveling manure, painting the farm's produce stand), administrative track (filing paperwork, public relations, community outreach) or sous chef track (helping prepare meals). But wherever they are on the farm and whatever task they might be working on, at mealtimes everyone comes together — staff, artists and interns alike.
For Myers, the internship was a divergence from the constant attention she places on herself as a student-artist at UNCSA, developing her acting skills and exploring her art. "I was not there to practice my art," she says. "I realized that I, as an artist, have skills that can support other artists." The reward, she adds, was seeing how the work of helping keep the farm running and providing regular meals freed up time for the residents to truly focus on their art.
The moments that really made it meaningful for me were watching the artists flourish ... When they shared a piece they had been working on at the end-of-the-week bonfire or talked about it at a meal, that made every dish I washed count.

Hannah Myers
"The moments that really made it meaningful for me were watching the artists flourish," Myers says. "When they shared a piece they had been working on at the end-of-the-week bonfire or talked about it at a meal, that made every dish I washed count."
"The gift that SPACE gives you, interns and residents alike, is entirely yours, " she adds. "It's like this vacuum that pulls you in and works on you in exactly the way you needed — whether that is with community, nourishment or confidence. It's up to you. "