9 of our favorite quotes from this semester's Drama productions
Who knows a UNCSA play better than the actors who are in it? We asked third- and fourth-year students for some of the quotes they found most meaningful from this fall's productions. From reflections at dinner parties to thoughts from purgatory, here are nine of their favorites (and the students who chose them):
The Aliens
Look for some insight about girls, music and life in general? Find it in "The Aliens" by Pulitzer Prize winner Annie Baker, as Jasper and KJ attempt to impart their young adult wisdom to the teenaged Evan, November 10-12.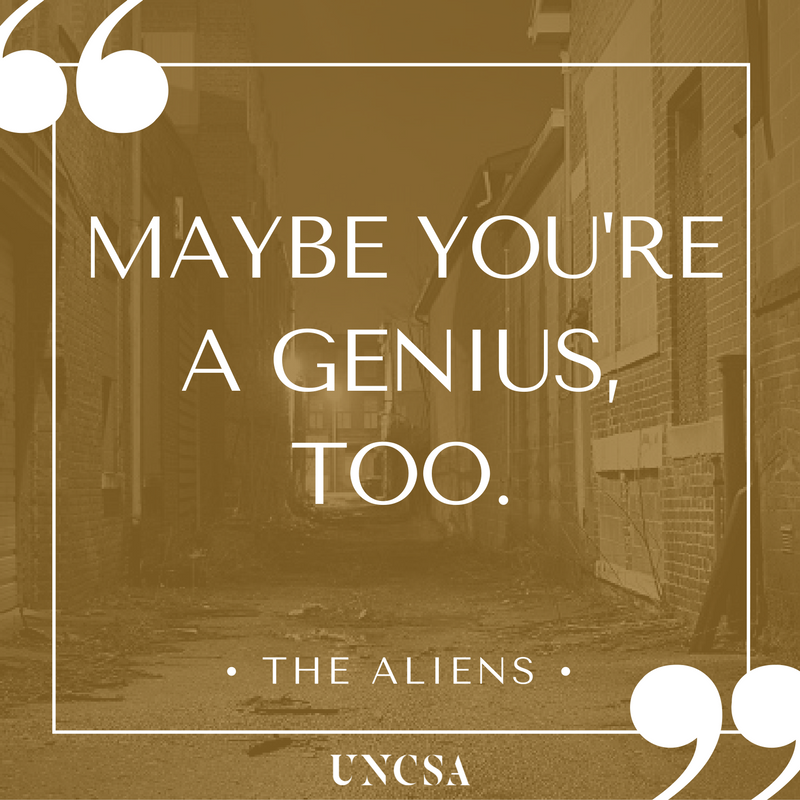 "I'm a genius. Jasper was a genius. Maybe you're a genius, too." — William Cohn


As fourth-year students Ariel Blake and Chessa Metz explain, "Side Show" captures the lives of real-life conjoined twins and vaudeville act Daisy and Violet Hilton, whose unique circumstances pose some universal questions. Come look at the freaks, November 15-20.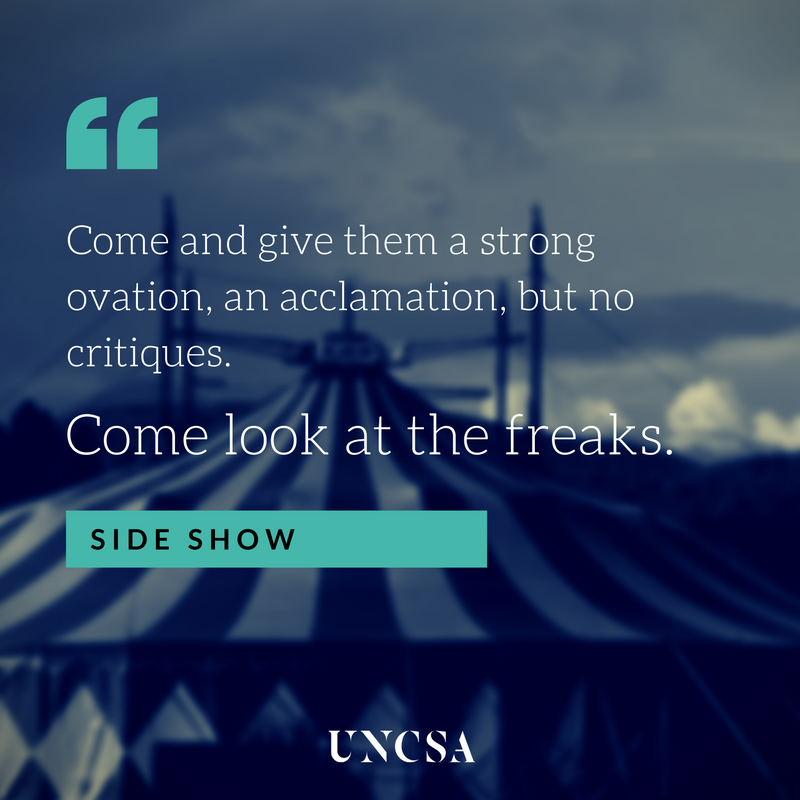 "Come and give them a strong ovation an acclamation but no critiques. Come look at the freaks." — Ariel Blake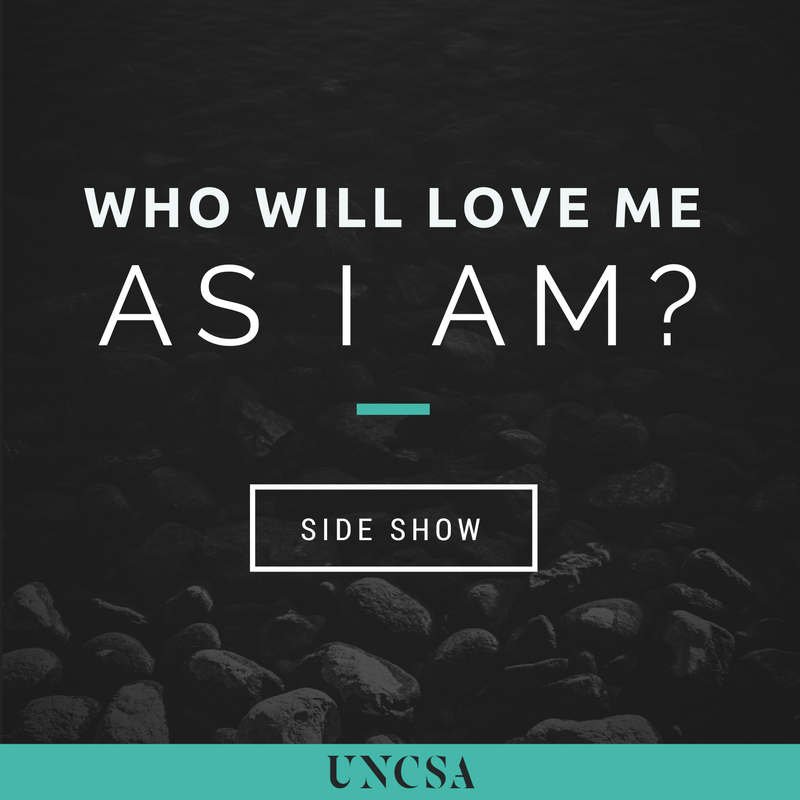 "Who could proudly stand beside me? Who will love me as I am?" — Chessa Metz


On trial in limbo, Judas Iscariot faces some hard truths from Mother Teresa, Sigmund Freud, Pontius Pilate and Lucifer. Third-year student Julia Crytser points out that Judas Iscariot has fallen into despair, a supposedly unforgivable sin. But, playwright Stephen Adley Guirgis asks, is there such a thing as an unforgivable sin? Hear the testimony, November 17-20.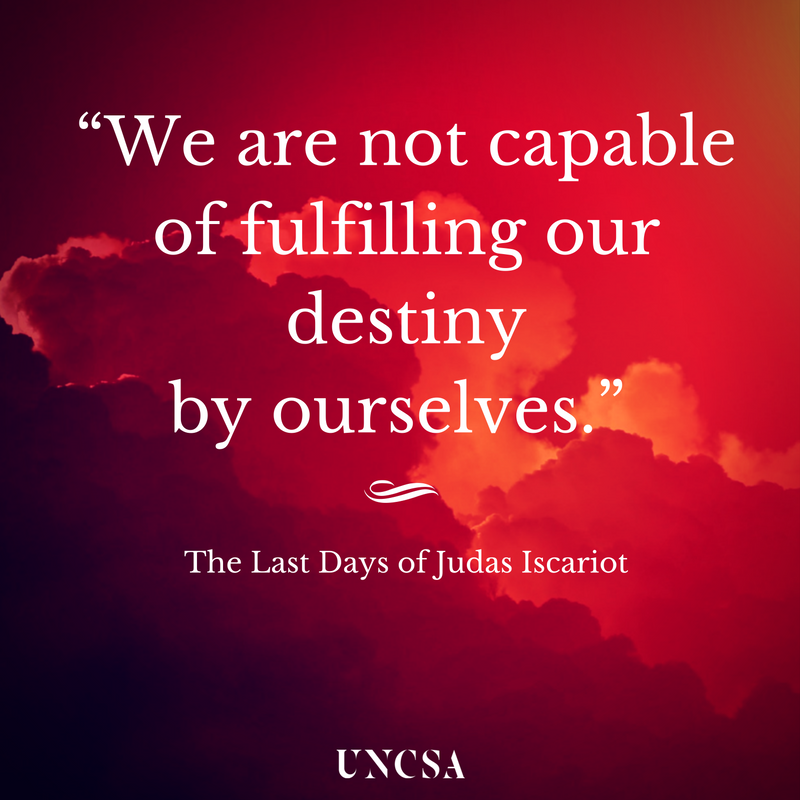 "Despair is the ultimate development of a pride so great and so stiff necked that it selects the absolute misery of damnation rather than accept happiness at the hands of God and thereby acknowledge that he is above us and that we are not capable of fulfilling our destiny by ourselves." — Julia Crytser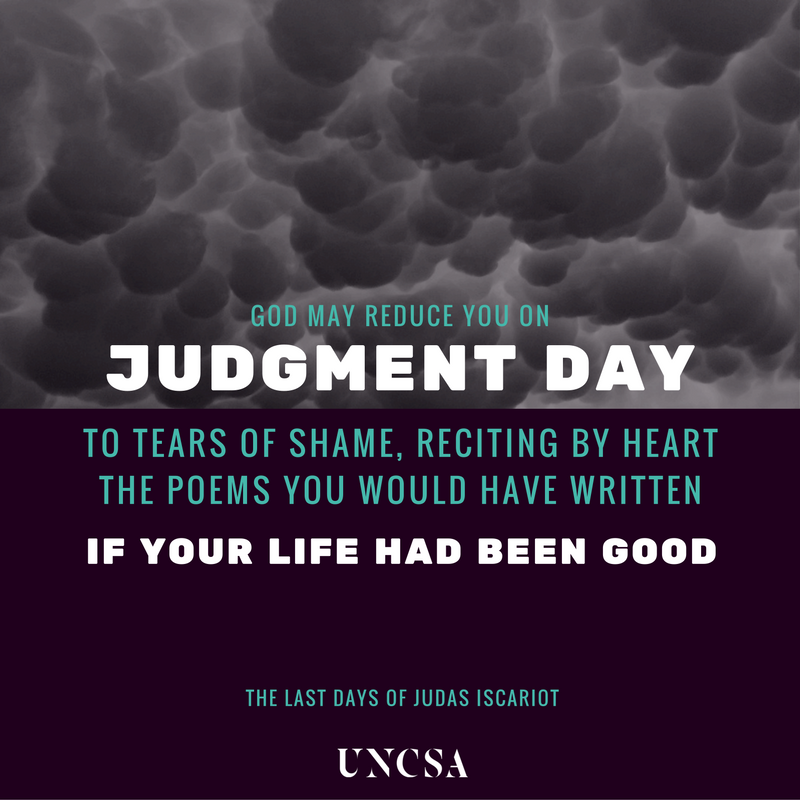 "God may reduce you on judgment day to tears of shame reciting by heart the poems you would have written had your life been good." — Andrew Hollinger


Blue Window
In Craig Lucas' "Blue Window" (which showed in September), musings from a group of quirky party guests take on universal meaning as the group attempts to rescue one woman from her loneliness.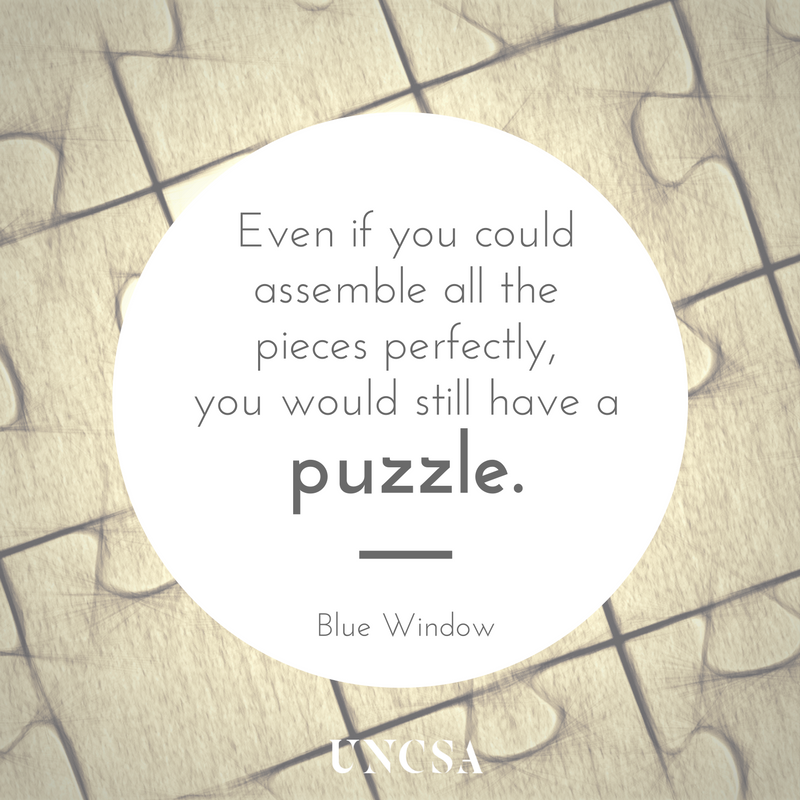 "Even if you could assemble all the pieces perfectly, you would still have a puzzle." — Jordan Bell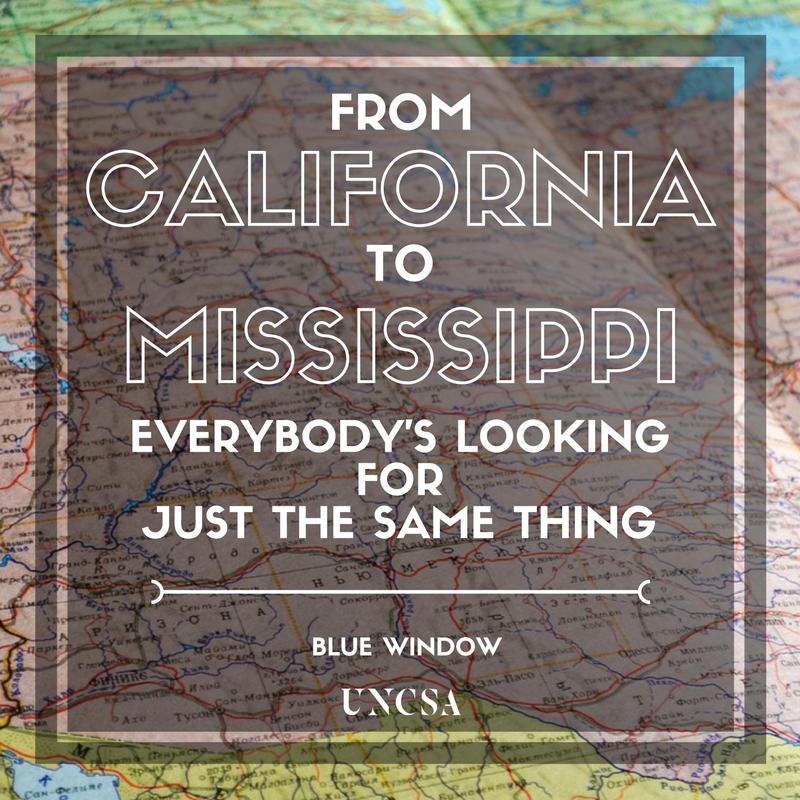 "From California to Mississippi, everybody's looking for just the same thing." — Maggie Gayford


Failed marriages. Modern love. Thinly-veiled references to Marilyn Monroe. Studio IV's first performance of the year, "After The Fall," wowed audiences in late October.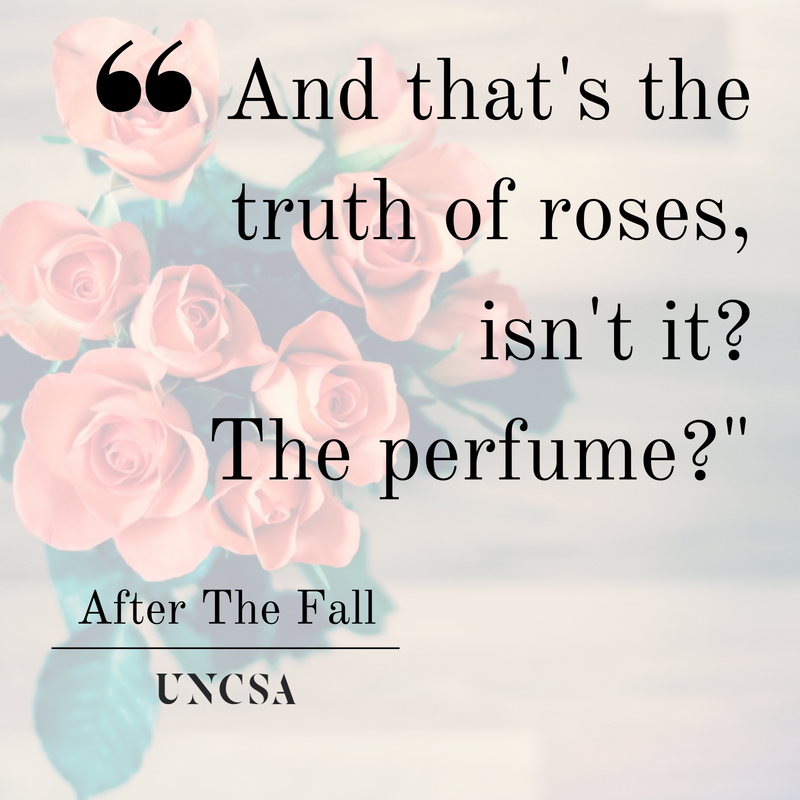 "I saw clearly only when I saw with love. Or can one ever remember love? It's like trying to summon up the smell of roses in a cellar. You might see a rose, but never the perfume. And that's the truth of roses isn't it? The perfume?" — Kelsey Locke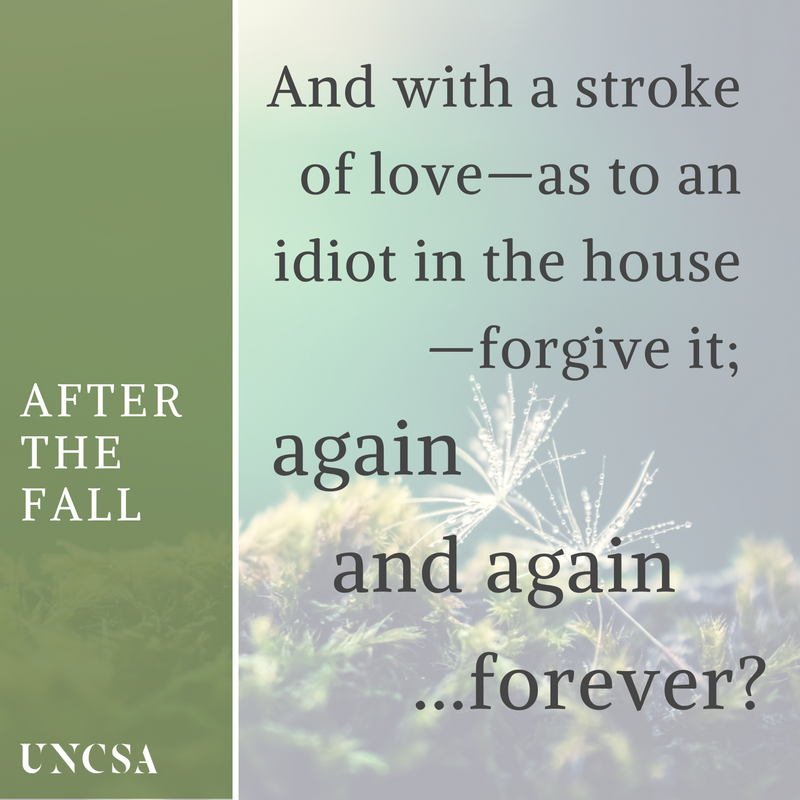 "And the wish to kill is never killed, but with some gift of courage one may look into its face when it appears, and with a stroke of love—as to an idiot in the house—forgive it; again and again ... forever?" — Elizabeth McCarthy
November 7, 2016