UNCSA dancer headed to Prix de Lausanne
Bret Coppa, a high school senior in the School of Dance at the University of North Carolina School of the Arts, is one of five Americans who competed at the elite Prix de Lausanne, an international competition for ballet dancers aged 15 to 18. He participated in a week of technique classes and the competition at Théâtre de Beaulieu in Lausanne, Switzerland.
Coppa, of San Pedro, Calif., was a finalist at Lausanne in 2015, while studying at Peninsula School of Performing Arts in Palos Verdes, Calif. He enrolled at UNCSA as a high school junior in 2015/16. He recently danced the roles of the Snow King, the soldier in Act 1, the lead male in Chinese in Act 2, and the Sugar Plum Fairy's Cavalier in UNCSA's 50th anniversary production of The Nutcracker.
"Prix de Lausanne is one of the world's most prestigious competitions for young ballet dancers," said Dance Dean Susan Jaffe, who will attend the competition. "We are very proud of Bret for being accepted a second time."
Coppa is one of 72 dancers chosen from among 338 candidates who submitted videos to apply. Competitors represent 18 nationalities.
Faculty member Misha Tchoupakov has coached Coppa for the competition and will be accompanying him to Switzerland.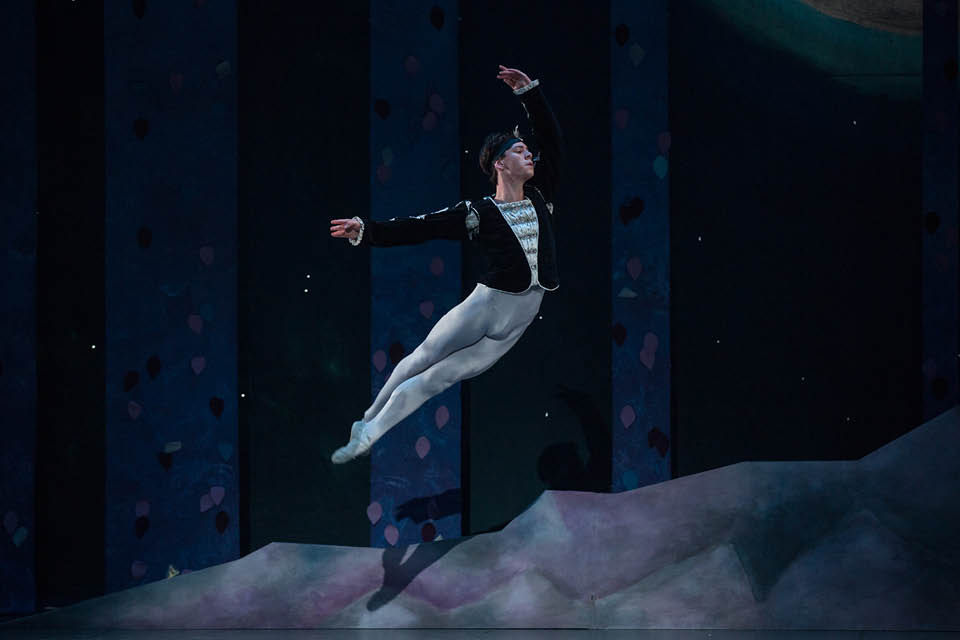 The competition provides scholarships to the most prestigious international schools and companies, promotes scholastic education by ensuring that dancers earn a high school diploma to facilitate future career transitions, and preserves dancers' health through screening their eating habits and body mass index before the competition.
In 2016, Coppa earned second place in the Youth America Grand Prix (YAGP) senior men's classical dance competition in Indianapolis. In 2015, he performed a solo and a pas de deux at the YAGP New York.
He recently told Dance Informa magazine he looked forward to returning to Prix de Lausanne: "It's such a beautiful theater, and the whole week is full of wonderful opportunities and meeting new friends and more likely than not some of the future stars of ballet. I had a great time while I was there in 2015, and I'm sure this time around will be just as good, if not better!"
UNCSA was most recently represented at Prix du Lausanne in 2014, by 10th grader Sierra Armstrong of Advance, N.C.
January 24, 2017