UNCSA high school science teacher selected for fellowship
Aaron Willey, a biology teacher in the high school program at the University of North Carolina School of the Arts (UNCSA), is one of two teachers nationally who were selected for a two-year fellowship with Evolution Education, a project organized by the University of Virginia and funded by the U.S. National Science Foundation.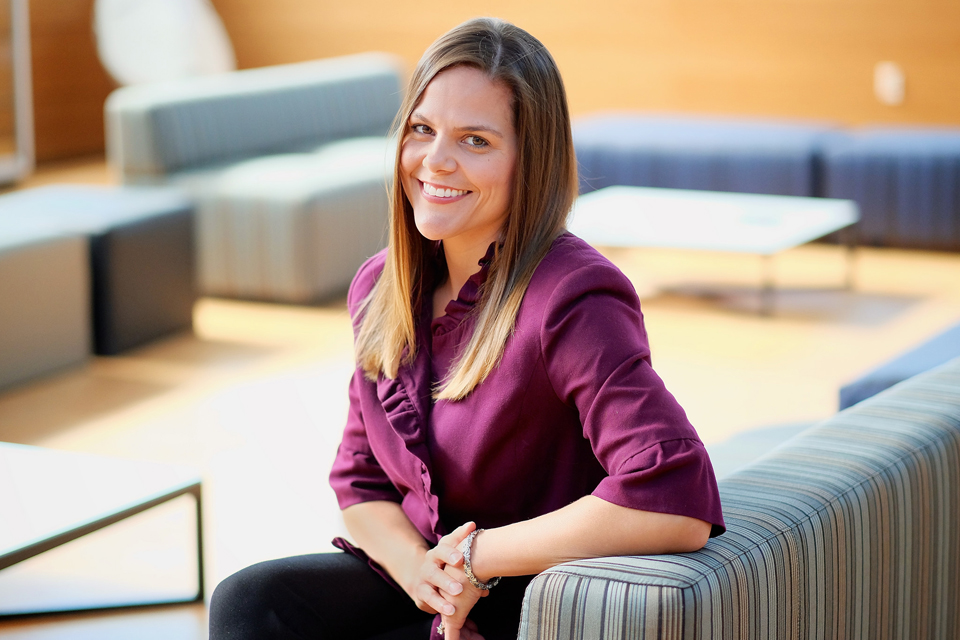 Evolution Education is a collaboration between scientists and science teachers whose mission is to build a new model for K-12 education based on teacher participation in scientific discovery. Over the next two years, Willey will collaborate on field research, attend scientific conferences and design innovative curriculum for her classroom.
"Aaron Willey is an exceptional teacher who not only imparts knowledge, but instills in her students a curiosity about the natural world and a passion for discovery," said Martin Ferrell, UNCSA's Headmaster and Dean of the High School Academic Program. "That is vitally important for educating young artists."
Willey has taught at UNCSA since 2015. She received Bachelor of Science and Master of Science degrees from Clemson University and a master's degree in education from Wake Forest University. She also has a STEM (Science, Technology, Engineering and Math) teaching certificate from Columbia University Teacher's College. Before coming to UNCSA, she taught chemistry, advanced placement environmental science and physical science at Reagan High School in Pfafftown. While at Reagan, she earned the Promise Teaching Award, an honor awarded to the top new high school teacher for the Winston-Salem/Forsyth County Schools.