UNCSA presents Leonard Bernstein's "MASS" in celebration of his centennial
University of North Carolina School of the Arts schools of Music, Dance, Design & Production, and Drama are joining forces to present Leonard Bernstein's "MASS: A Theatre Piece for Singers, Players and Dancers" for two performances, Sept. 29 and 30. Considered to be one of the composer's most monumental works, "MASS" is an elaborate theatrical piece following one man's journey of faith. The production features a blend of musical genres as well as both sacred and secular text.
Performances will be held at 7:30 p.m. Saturday and 3 p.m. Sunday at the Stevens Center, 405 West Fourth St. in downtown Winston-Salem.
Tickets are $15-$30 and can be purchased online, or by calling the box office at 336-721-1945.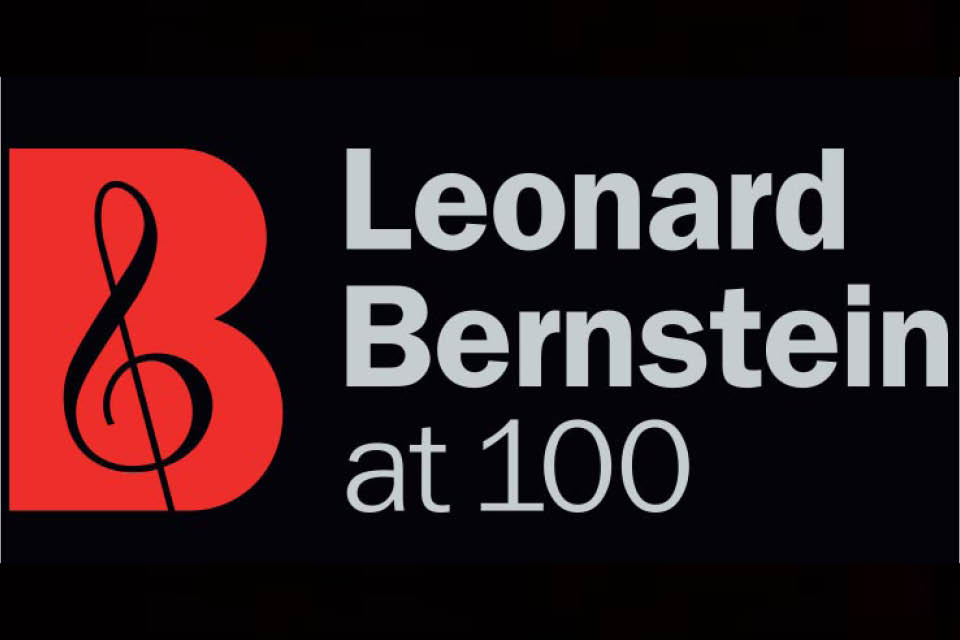 "MASS" was commissioned by Jacqueline Kennedy Onassis for the opening of the Kennedy Center for the Performing Arts in 1971. The work is modeled after a Roman Catholic Mass and features traditional Latin liturgy interspersed with secular text by "Godspell" lyricist Stephen Schwartz.
The score features blues, rock, gospel, folk, Broadway and jazz idioms appearing side by side with symphonic grandeur, solemn hymns, Middle Eastern dances, orchestral meditations and lush chorales—all united in a single dramatic event.
"Few works in the repertoire are as genre-bending and interdisciplinary as 'MASS,'" says School of Music Dean Brian Cole. "This production is a true collaboration between four UNCSA schools – Music, Drama, Design & Production and Dance. And with the exception of guest director Douglas Webster, guest conductor Karin Hendrickson and choreographer Kelly Maxner, the performers, cast, designers, and crew are all students."
Drama students make up the majority of the main cast, also called the "Street Chorus." Students from UNCSA's Contemporary Dance program are on stage next to an orchestra, jazz/rock band and chorus from the School of Music. The sets, lighting and video projection, sound design, stage management and costumes all come from Design & Production students.
The production also includes the Winston-Salem State University Choir – the first ever artistic collaboration between UNCSA and WSSU – and the Winston-Salem Youth Chorus, putting the total number of performers at more than 220.
There are many different performing arts organizations in the world that can put on a production like "MASS," but very few academic institutions [that can do it]. And many fewer still that can do it with only students. UNCSA is a special and unique kind of place that was made to take on these kinds of projects.

Music Dean Brian Cole
"The collaboration [I've seen here] has been at a level that exceeds most every production with which I have been attached," says guest director Douglas Webster, who has directed, produced, and/or performed in 25 "MASS" productions across the globe. "There is no production that I could claim more excitement for then the one we are presenting here at UNCSA."
Performing "MASS" is a major undertaking. "We started holding production meetings in January of this year," recalls Webster. "We're in rehearsals, which include musical preparation, staging and dancing, for 25 hours every week for six weeks [leading up to the show]."
Commenting on the scale of this production, Cole says "There are many different performing arts organizations in the world that can put on a production like "MASS," but very few academic institutions [that can do it]. And many fewer still that can do it with only students. UNCSA is a special and unique kind of place that was made to take on these kinds of projects."
The plot of "MASS" follows the Celebrant, who Webster describes as "a traditional every man character who takes the form of a priest," as he joins a new church and navigates his place within the community.
As the Celebrant gains more responsibility, he is distanced from his parishioners, who become disillusioned with the church.
"The central concept of 'MASS' is an exploration of what happens when a community experiences a collective crisis of faith," explains Cole. "The piece asks: What happens when our systems fail us, from our religious institutions to our leaders in government to our belief in ourselves?"
Webster adds that "a major theme is personal faith as compared to public faith. The individual pursuit of morality and spiritual belief is the essence of 'MASS.'"
The work's message, which was a product of the turbulence surrounding the Vietnam War, is one that still resonates with audiences.
"'MASS' was created in 1971 during a time of political mistrust and civil revolt," explains Webster. "Time has proven again and again that as far advanced as we become we manage to cycle back to revisit our fears and failures. But this piece is not a vilification of our failure. 'MASS' is an expression of faith and an affirmation that we as individuals have a voice."
"My advice to an audience preparing to attend Leonard Bernstein's 'MASS,' adds Webster, "is just to simply arrive with an open mind."
About Douglas Webster
Douglas Webster is an international vocal artist performing with symphony orchestras, opera and in solo recital. As an actor, he has appeared on Broadway, national tours and in regional theater. He has received the Portland Drammy Award for Best Actor in a Musical ("Les Misérables") and the Phoenix Theatre Encore Award for Best Actor ("Les Misérables") and Best Supporting Actor ("The Light in the Piazza"). He was honored to join the ranks of the Indiana University Singing Hoosier Distinguished Alumni in 2008.
Winner of the Joy In Singing and Concert Artists Guild International Awards, his recordings include everything from erudite chamber music interpretations to high-camp Disney tunes. His first recording job was singing Prince Charming on the Grammy-nominated "A Disney Spectacular with Erich Kunzel" and the Cincinnati Pops for Telarc Records. His classical recordings for Koch, New World, Eco Classics, Town Hall, Yamah, and Zephyr cover the gamut from Schumann's "Dichterliebe" and Ravel's "Chansons Madécasses" to Paul Schoenfield's "Klezmer Rondos" and John Philip Sousa's "El Capitan." His guest soloist appearances include those with The Boston Pops, The National Symphony and others across 46 states and Europe.
As the Celebrant in Leonard Bernstein's "MASS," he has led more than 20 productions, including those at Carnegie Hall, The Kennedy Center, the festivals at Aspen, Cabrillo and Tanglewood; with the symphonies in Dallas, Denver, Portland and Eugene, Ore., and Columbus, Ohio; and internationally in Spain, Lithuania and Latvia. His 25-year affiliation with "MASS" began while he was a graduate student at Indiana University, where he performed for the composer's 70th Birthday Gala at the Tanglewood Festival in 1988. He and his hand-picked cast are featured in the Kultur Video release of "Bernstein's MASS at The Vatican."
Webster is the director of American Singer International, a professional training program for aspiring musical theater and opera performers. As an academic faculty member, he led the opera program for the University of Oregon as interim director, taking their performances to New York for the first time. He has also served on the faculty for the University of Memphis and was director of performing arts for South Park High School in the heart of the Colorado Rockies. He is a popular guest master clinician for private and college music programs across the country. His former students can be found working in opera and musical theater on Broadway, national tour and regional theaters as well as on the faculties of music and theater programs across the United States.