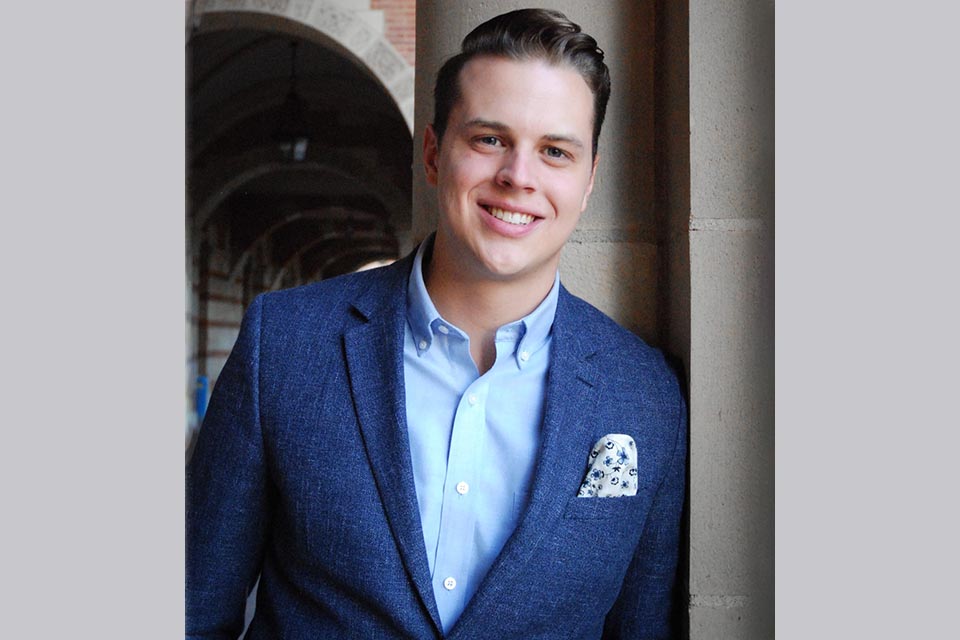 Toby Bradford, tenor, from Pasadena, California, is pursuing a Master of Music in Vocal Performance at the A.J. Fletcher Opera Institute, studying with Dr. Marilyn Taylor. He completed a Bachelor of Music from the UCLA Herb Alpert School of Music, under the instruction of world-renowned baritone Vladimir Chernov.
In the 2021-22 season, Bradford was featured in roles of Carlo in Donizetti's "Linda di Chamounix," as well as Mosca in "Volpone" by John Musto. Most recently, he performed the role of Notario in Bellini's "La Sonnambula" with Teatro Nuovo.
As a member of Opera UCLA, Toby was given the opportunity to study and perform the roles of Orphée in Charpentier's "La descente d'Orphée aux enfers" and Orfeo in Campra's "Orfeo nell'Inferi"; as well as roles in the world premieres of "Lost Childhood" composed by Janice Hamer and "Juana" by Carla Lucero. He has also performed the role of Basilio/DonCurzio in Mozart's "Le nozze di Figaro," both with Opera UCLA and at the Miami Classical Music Festival.
Toby was also a member of the UCLA Gluck Fellows Vocal Ensemble, offering educational performances at schools, libraries, senior centers and other nontraditional venues throughout Los Angeles County.
Education
B.M.University of California, Los Angeles