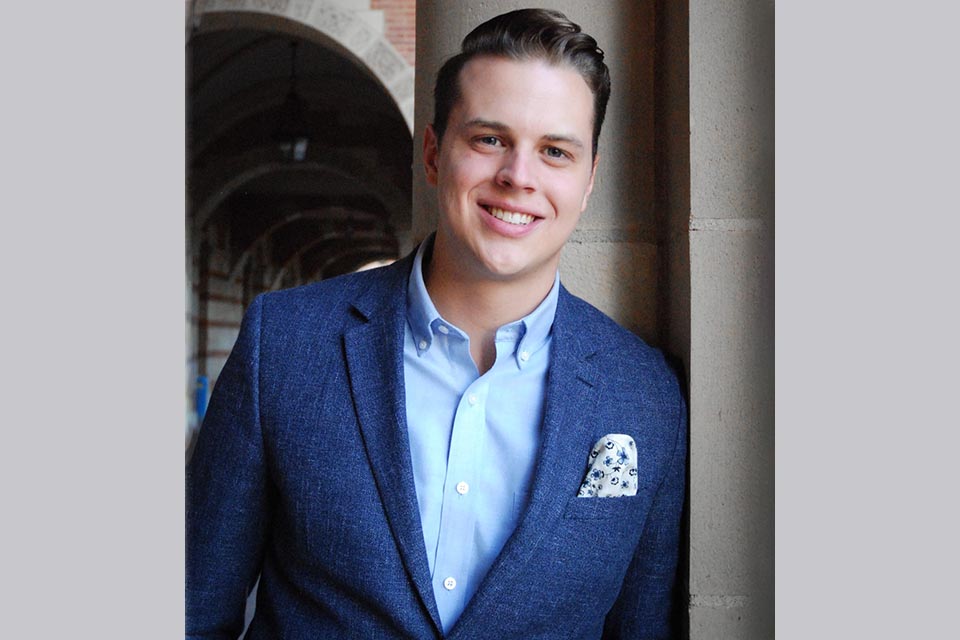 Toby Bradford, tenor, is from Pasadena, California and will be pursuing a Master of Music in Vocal Performance at the A.J. Fletcher Opera Institute with Dr. Marilyn Taylor. He completed a Bachelor of Music from the UCLA Herb Alpert School of Music, under the instruction of world-renowned baritone Vladimir Chernov.
As a member of Opera UCLA, Toby was given the opportunity to study and perform the roles of Orphée in Charpentier's "La descente d'Orphée aux enfers" and Orfeo in Campra's "Orfeo nell'Inferi"; as well as roles in the world premieres of "Lost Childhood" composed by Janice Hamer and "Juana" by Carla Lucero. He has also performed the role of Basilio/DonCurzio in Mozart's "Le nozze di Figaro" both with Opera UCLA and at the Miami Classical Music Festival.
Toby was also a member of the UCLA Gluck Fellows Vocal Ensemble, offering educational performances at schools, libraries, senior centers and other nontraditional venues throughout Los Angeles County.
Education
B.M.University of California, Los Angeles