UNCSA Suzuki Strings
Community Music School
UNCSA Suzuki Strings
The Suzuki approach has had a profound impact on music education throughout the world. One of the primary principles of this approach is that every child can learn to play the violin, cello, or other musical instrument. We are not simply born with talent; rather, talent is fostered and developed. Therefore, we see the potential in each child and pursue excellence with each child.
The parent is present and involved in all lessons and is proactive at home as the "home teacher" or "practice partner." (No musical experience is necessary for the parent to be a great practice partner!) With music being taught as a language, the Suzuki approach involves music immersion in the student's home environment, with an emphasis on ear training from the beginning. The Suzuki teacher also wants the music training to foster the total development of the child-- academic and cognitive development in addition to important character traits such as self-discipline, perseverance, responsibility, integrity, and poise.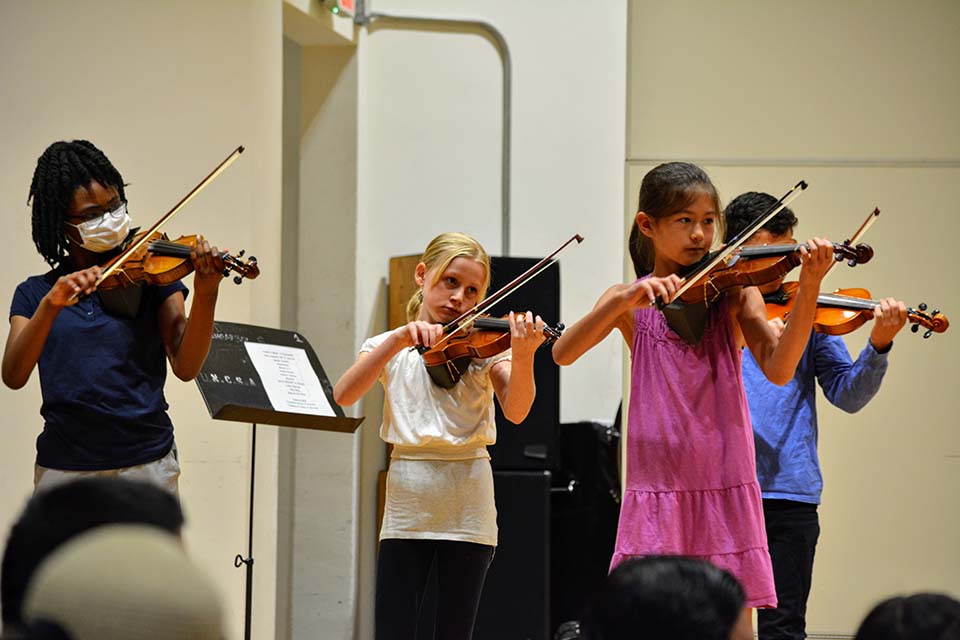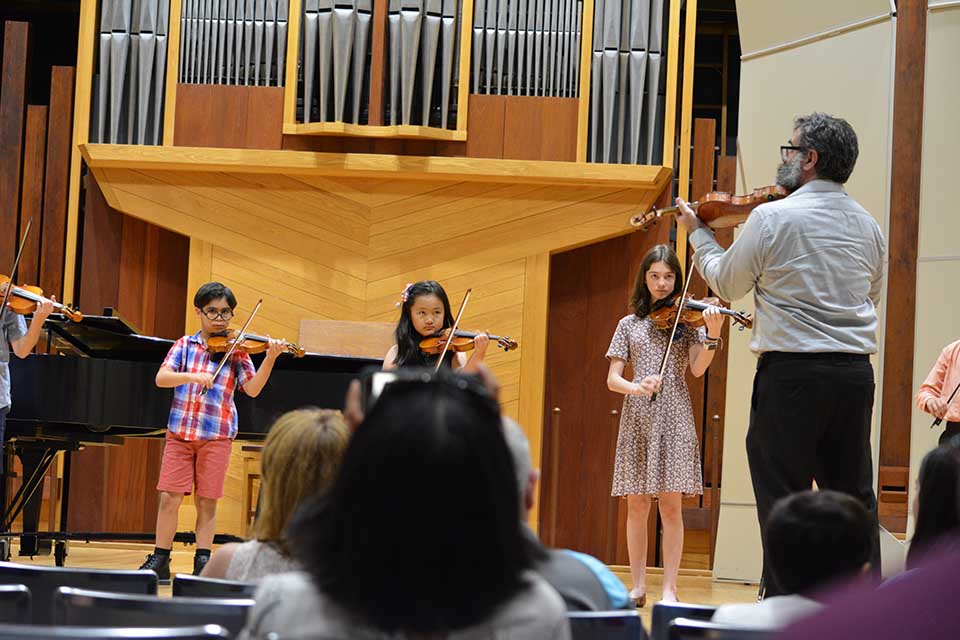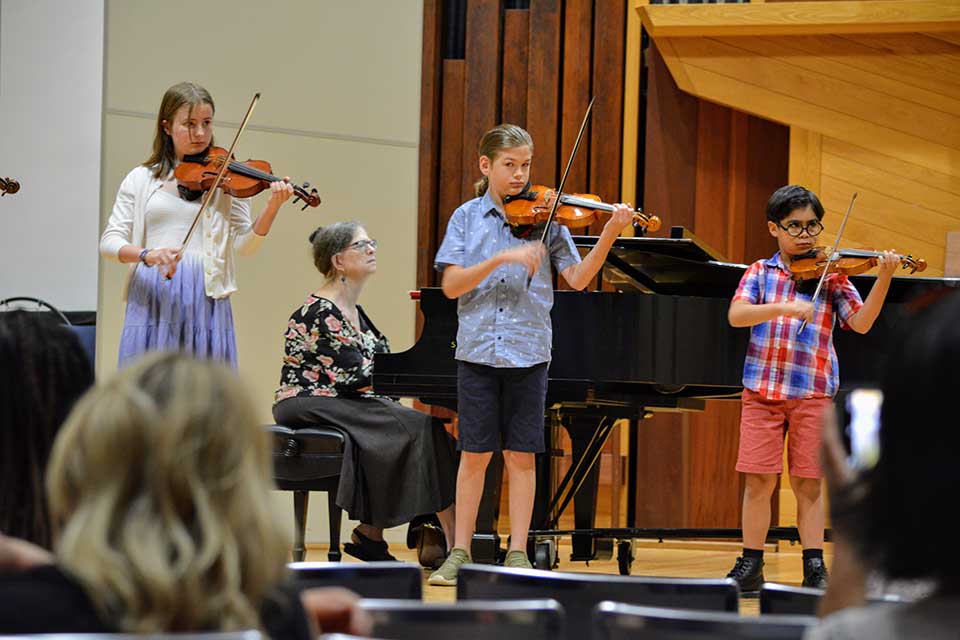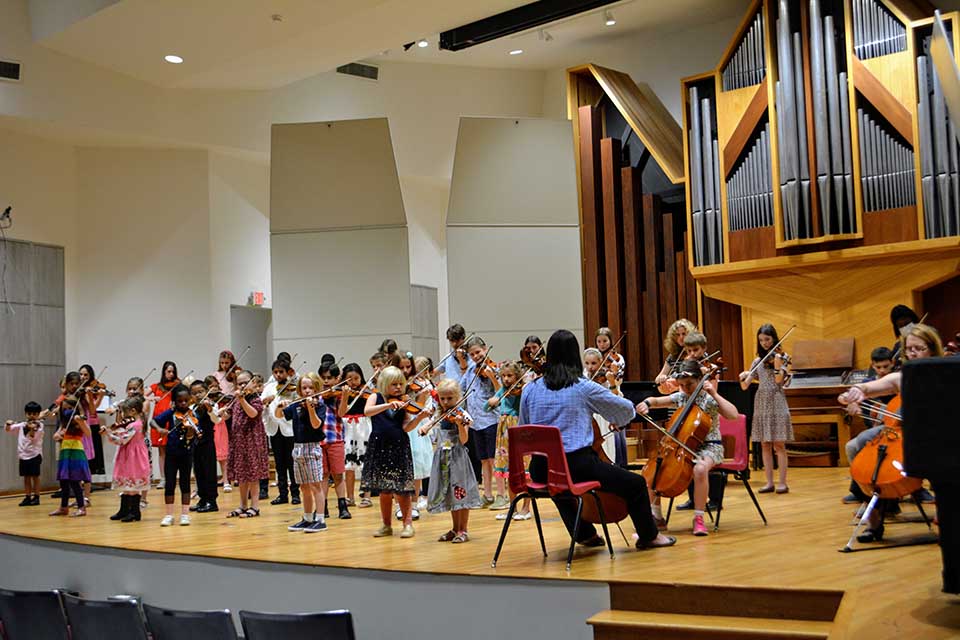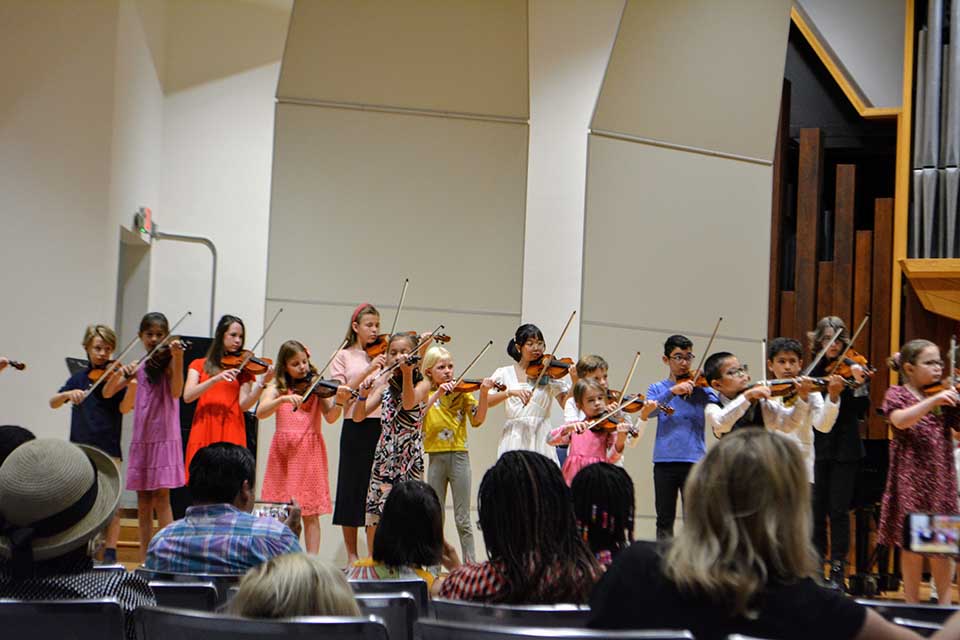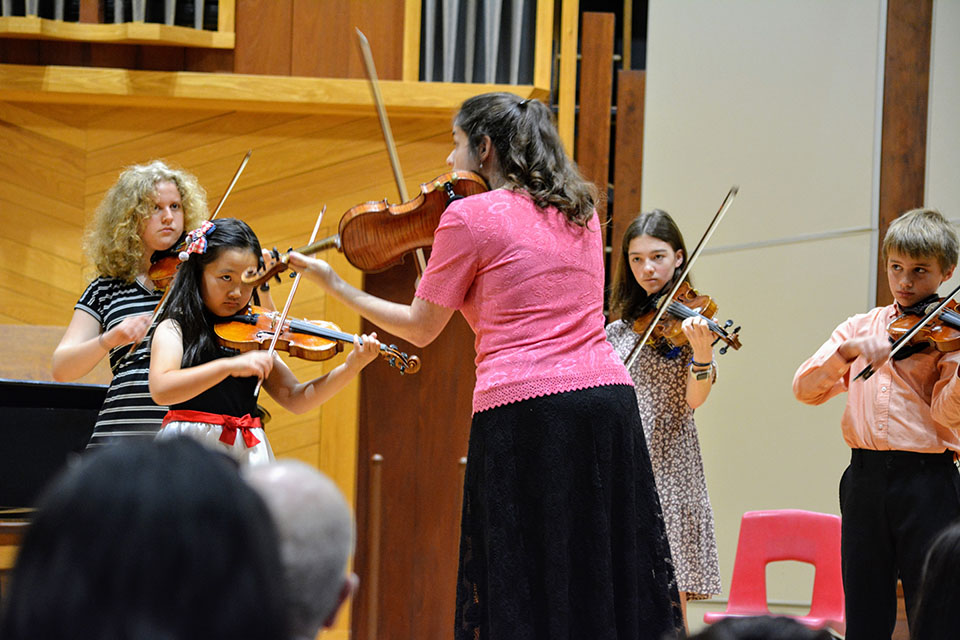 UNCSA Suzuki Strings features weekly private lessons in which one-on-one instruction involves the parent's observation and active participation. As a fundamental component of the Suzuki approach, group classes meet regularly throughout the school year. In the group setting, the students expand on their skills in a fun and challenging way along with their friends and peers. Group playing fosters ensemble skills, an environment of healthy competition, and peer encouragement as the young musician develops.
Suzuki Strings students participate in two solo recitals plus two group performances per year. In the solo recitals, every student performs an accomplished solo with a professional accompanist. At our group performances, the entire studio performs as a group, beginning with the most advanced pieces and walking through selections from the overall repertoire.

Families interested in joining a Suzuki Strings studio must complete prerequisite program observations with a member of the Suzuki Strings faculty. There is no charge or payment associated with the program observation, nor any commitment to enroll. Students do not need an instrument to attend program observations. Please fill out a lesson inquiry form at the link above to start your Suzuki Strings journey. A faculty member will reach out to schedule your program observations.