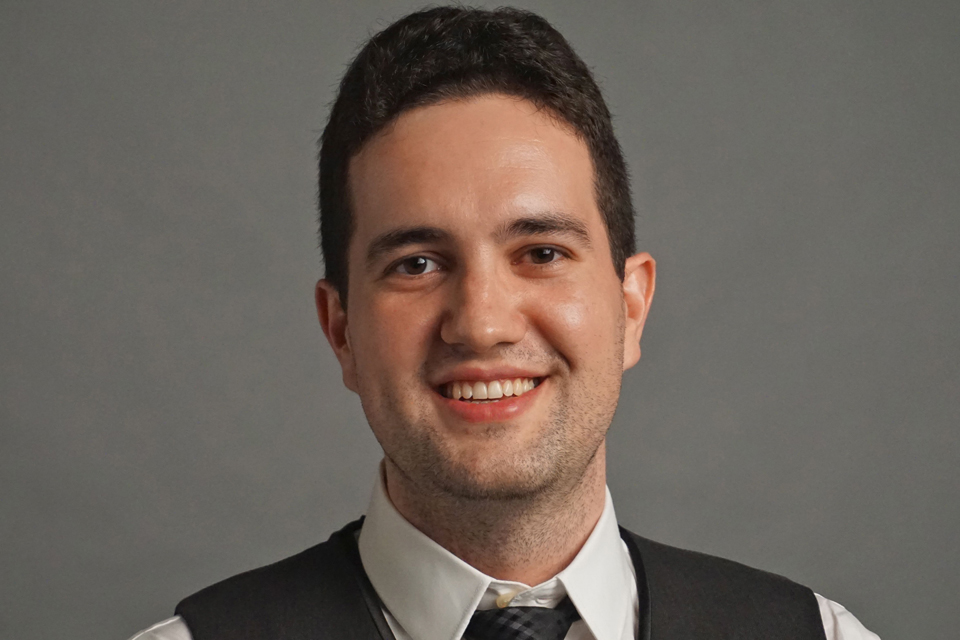 Chris Heckman is a composer of music for film, television, video games, theatre, sacred music and concert music. A native of Pittsburgh, he grew up in a family of musicians and started playing piano and singing at the age of six. Apart from piano and voice, he also plays clarinet, saxophone, flute, guitar, bass guitar, organ and accordion.
While a graduate student at UNCSA, Chris studied film scoring with David McHugh. He wrote original music for five student films; two drama productions; a television commercial produced by the School of Filmmaking; arranged, created and performed electronic music for a musical production and wrote a piece for the UNCSA jazz ensemble. He frequently assisted former UNCSA Chancellor John Mauceri with projects for major symphony orchestras, including the Radio Symphony of Vienna, North Carolina Symphony and Hollywood Bowl Orchestra.
Credentials
Acclaimed video game "Red Dead Redemption," 2010
Award-winning short "The Perfect Gentleman," 2010
Career Highlights
Assisted in arranging new orchestral suites from "Pirates of the Caribbean," "Snow White and the Seven Dwarfs," and "The Nightmare Before Christmas," for which he composed a new overture finale under the supervision of Danny Elfman.
Awards, Recognitions and Honors
Awarded the

2009 ASCAP Fellowship for Composition & Film Scoring at the Aspen Music Festival
Organizations
Education
PhD Music Composition for Visual MediaUCLA
MFA Film Music CompositionUNCSA
BM Music CompositionFlorida State University