Visual Artist is Presidential Scholar semifinalist
Hunter Schafer, a visual artist who will receive her high school diploma from the University of North Carolina School of the Arts on May 13, is a semifinalist in the 2017 U.S. Presidential Scholars Program. Schafer, from Raleigh, is one of 722 semifinalists chosen from nearly 5,100 candidates nationwide.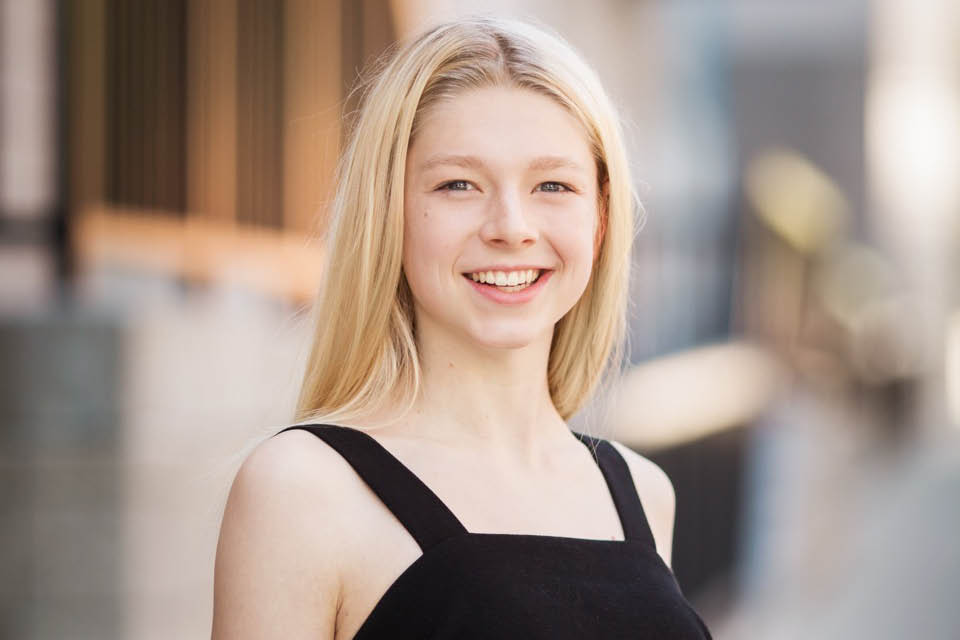 Each year, up to 161 students are named Presidential Scholars, one of the nation's highest honors for high school students. The program was established in 1964 to recognize excellence in education and the promise of greatness in young people.
"Hunter Schafer is an artist of exceptional promise," said UNCSA Provost David English. "She works very hard at her craft and her academic studies. She is most deserving of this honor, and we are very proud of her."
Semifinalists were selected by a distinguished panel of educators. The Commission on Presidential Scholars, appointed by the President, will select the finalists to be announced this month. The U.S. Department of Education will invite finalists to Washington, D.C. in June for several days of events and enrichment activities culminating in the presentation of the Presidential Scholar Medallion during a ceremony sponsored by the White House.
High school seniors have the opportunity to become Presidential Scholars based on three paths of accomplishment – academic achievement, academic and artistic scholarship in the arts, or ability and accomplishment in career and technical education fields. Schafer is one of 58 semifinalists for Presidential Scholars in the Arts, nominated by the YoungArts Foundation. In December 2016, YoungArts announced that Schafer was one of 800 winners in its annual competition, chosen from among 11,000 applicants.