UNCSA Film School is ranked No. 8 in the nation
The School of Filmmaking at the University of North Carolina School of the Arts is ranked among the nation's top film schools by The Wrap, the leading digital news organization serving the business of media and entertainment. In its annual College Issue released Sept. 15, The Wrap ranked UNCSA's film school at No. 8, up from No. 10 last year.
The Wrap is the third industry publication to recognize the UNCSA School of Filmmaking this year. In August, The Hollywood Reporter (THR) ranked the film school at No. 14 for the third year in a row, and MovieMaker magazine included the school in its list of 40 best film schools in the U.S. and Canada. The MovieMaker list organized schools alphabetically by region without assigning rank.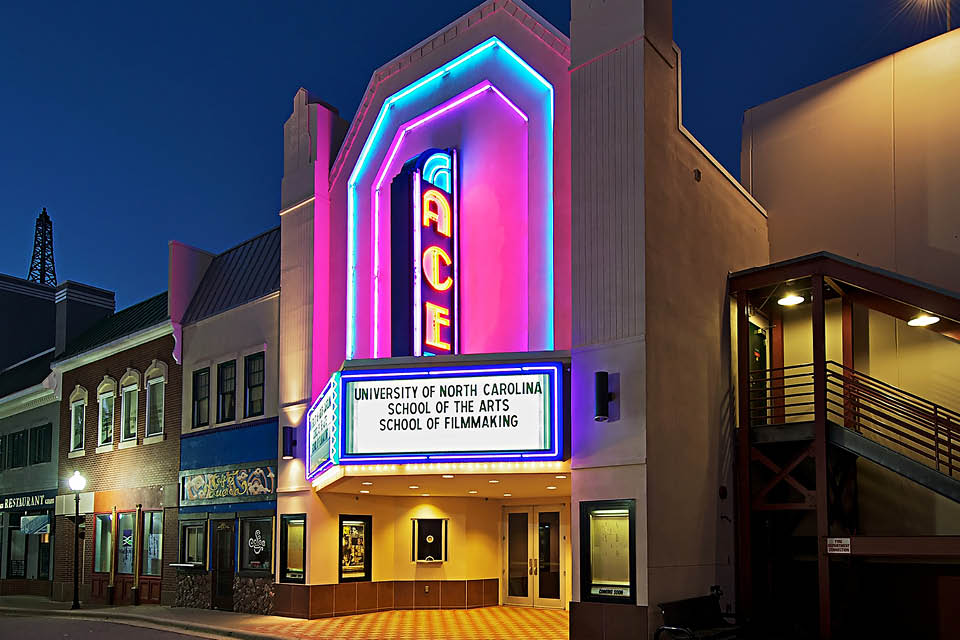 "It is wonderful to be recognized by our colleagues in the industry," said Dean of Film Susan Ruskin. "They are aware of how far we have come in just 23 years. They know the great work that is being done by our alumni, and they are excited about our groundbreaking curriculum and the expertise of our faculty."
The Wrap noted that Film School applications are up 35 percent this year, and noted, "UNCSA's Studio Village resembles a Hollywood lot, and students get a shot at the RiverRun International Film Festival."
The article mentioned alumni David Gordon Green, who directed "Stronger," starring Jake Gyllenhaal, and is rebooting the "Halloween" horror franchise; Jeff Nichols, who wrote and directed "Loving"; and Vera Herbert, who won a Writer's Guild of America award and was nominated for an Emmy as a writer for NBC's "This Is Us."
We are the biggest school at UNCSA, but small among our competitors. That allows for a great deal of individual attention and mentorship by our world-class faculty. Our students are able to develop not only top-notch skills, but distinct artistic voices.

Film Dean Susan Ruskin
Ruskin said the school is becoming known throughout the industry for producing cutting-edge storytellers and nurturing connections to professional filmmakers. "Leaders in the industry want to come here and work with our students because of the reputation we are building. Our graduates leave here prepared to work on any film or television set, or for any production company."
The Wrap also noted UNCSA's nascent Institute for Performance Innovation, established with an anonymous gift of $10 million. The gift will also help with launching a new concentration in immersive content and virtual reality within the M.F.A. program.
With a current enrollment of 311 undergraduates and 38 graduate students, Filmmaking is the largest of UNCSA's five arts disciplines. "We are the biggest school at UNCSA, but small among our competitors," Ruskin said. "That allows for a great deal of individual attention and mentorship by our world-class faculty. Our students are able to develop not only top-notch skills, but distinct artistic voices."