Alumnus lighting designer Al Crawford joins Board of Trustees
Lighting design alumnus Al Crawford has been appointed to a two-year term on the Board of Trustees of the University of North Carolina School of the Arts (UNCSA). A 1997 graduate of the School of Design and Production (D&P), he succeeds Justin Poindexter (High School '01, Music '06) whose term as alumni member expired.
Crawford has been the lighting director of the world-renowned Alvin Ailey American Dance Theater since 1998. Now in his 20th season with the famed dance company, he has produced the lighting for Ailey in virtually every major theater, performing arts center and opera house on the planet having toured to 48 states and more than 60 countries, including historically significant performances in Russia, China and South Africa.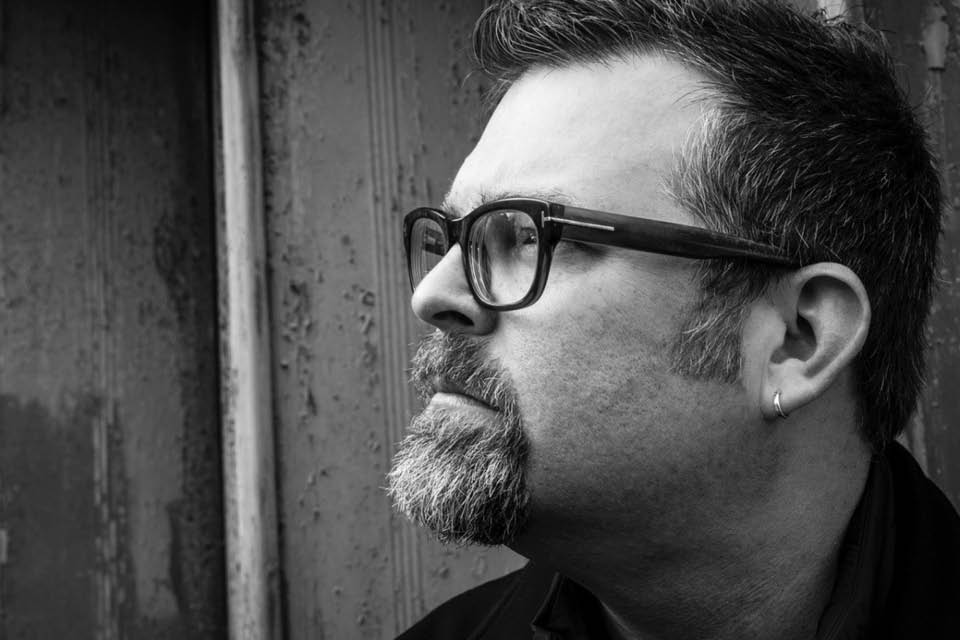 Crawford has been a guest artist in D&P, and in 2015, he was guest lighting designer for UNCSA's acclaimed production of "Guys and Dolls."
"As we continue to make decisions that help us accomplish the goals of our strategic plan -- and to meet the objectives of the UNC system strategic plan as set forth by the Board of Governors -- it is vital to have data from the real world," said Board Chairman Michael Tiemann. "Our alumni have a front-row seat when it comes to knowing what jobs are available, what qualifications are required, which experiences helped to give them the edge, and what changes we might consider to become even more competitive.
"Al Crawford brings to the Board of Trustees not only his own experiences as a UNCSA alumnus, but the perspective of an artistic innovator, a successful entrepreneur, a respected mentor and teacher, and a collaborative leader who can work across disciplines, genres, and geographies," he continued. "We are excited to welcome him to the Board, to hear his counsel, and, especially, to find new ways to engage the amazing and wonderful alumni of UNCSA."
More about Al Crawford
Crawford has worked directly with many important choreographers in the dance world including Judith Jamison, Robert Battle, Garth Fagan, Matthew Rushing, Ron Brown, George Faison, Christopher Huggins, Hope Boykin, Osnel Delgado, Jeanguy Saintus, UNCSA Dance alumni Mark Dendy and Trey McIntyre, and many others. He has designed 18 new works for Alvin Ailey American Dance Theater and 12 for Ailey II. Additionally, he has been responsible for maintaining the lighting for the significant Ailey repertory designed by many of the top lighting designers in the industry.
A huge believer in cross-genre design, Crawford founded Arc3design, a lighting design group dedicated to merging his theatrical aesthetic into all areas of art, architecture, dance, live music, theater, broadcast, and live event production. Arc3design employs a team of talented designers and technical artists that support the creation and implementation of new projects worldwide.
Arc3design creates the lighting for more than 100 projects annually. Recent and current projects include architectural installations at New York Central Synagogue; new ballets for Alvin Ailey American Dance Theater, Haiti's Ayikodans and Cuba's Malpaso Dance Company; multiple State Dinners for the White House; Cedar Point's multimillion dollar light show, Luminosity; a variety of shows for Holland America Cruise Lines and Madison Square Garden Sports Entertainment; and brand events for Spotify, Google, Samsung, Intel, Dom Perignon and Lamborghini.
In addition to teaching as a guest faculty member at UNCSA, Crawford was recently an adjunct faculty member at the University of Connecticut School of Fine Arts. He also serves as a selection committee member of the Gilbert Hemsley Lighting Internship Programs at Lincoln Center. Crawford has spoken at universities around the country, at the United States Institute for Theatre Technology (USITT) Conference, Live Design International (LDI) and the Stagecraft Institute of Las Vegas. He was recently a keynote speaker at the Electronic Theater Controls CUE conference in Madison, Wisc.
Crawford is a member of United Scenic Artists (USA-829) and the International Alliance for Theatrical Stage Employees (Local 635).