UNCSA honors six faculty members with teaching excellence awards
UNCSA has announced recipients of its Excellence in Teaching Awards for 2019-20. They are Tadeu Coelho, School of Music; Janna Levin, Division of Liberal Arts; Krisha Marcano, School of Drama; Joanne Moore, School of Filmmaking; Wade Wilson, School of Design and Production; and Abigail Yager, School of Dance.
"UNCSA educators are passionate about translating their expertise and talents into creating the conditions that best encourage the full growth of young artists in their chosen discipline," said Interim Provost Karin Peterson. "These faculty elevate teaching to an art form. We are profoundly grateful for the ways in which they bring artistry, dedication and deep care to their work in our studios and classrooms every day. We celebrate their achievements and the successes of their students."
In 1994 the Board of Governors of the multi-campus University of North Carolina System established a series of awards that reinforced teaching as the primary responsibility and focus of its 17 constituent institutions. At UNCSA, full-time faculty members are nominated by students, former students and colleagues.
"There is nothing more gratifying for a teacher than seeing students grow and develop," Peterson said. "These faculty have been nominated by enthusiastic students and peers who deeply respect their work. Our institution thrives because of the talents and devotion of all of our faculty, and we thank these awardees for their contributions to teaching excellence."
One recipient's name will be forwarded to the Board of Governors as recipient of a systemwide teaching award, which includes a stipend of $12,500 and a commemorative bronze medallion. The recipient of the Board of Governors award, to be announced following the board's meeting in February, will be honored at UNCSA commencement exercises in May.
About the recipients
Tadeu Coelho, professor of flute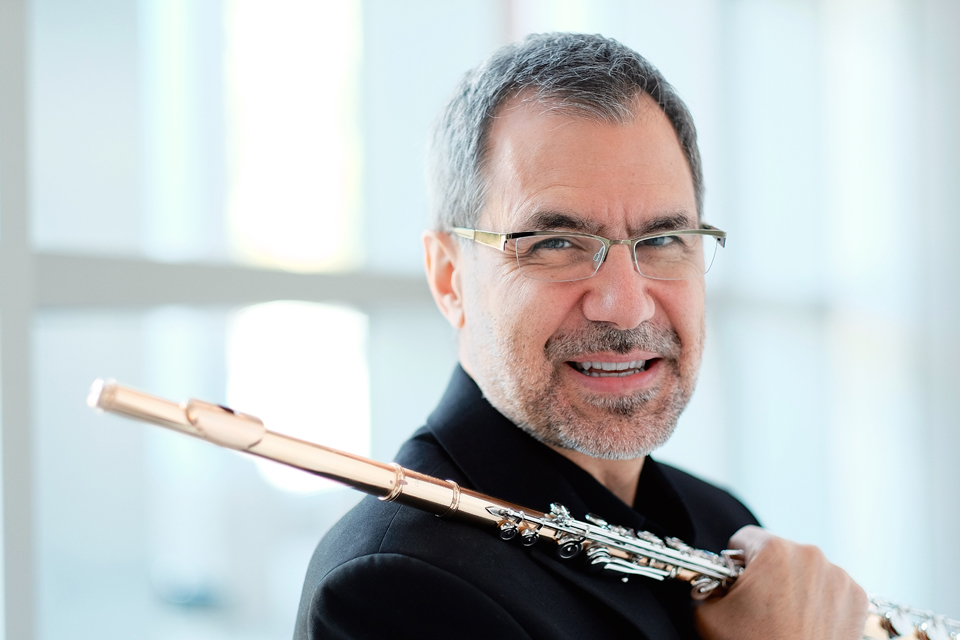 Coelho, who joined the faculty in 2002, applied his talent to performing until a mentor inspired him to consider teaching. "His energy was contagious and every student improved under his tutelage," Coelho said. "It was his love and genuine connection and presence to them that directed every aspect of his teaching. He had the power to make a difference in people's lives. I wanted to be that kind of man."
Former students who nominated Coelho wrote about his inclusive style of teaching and his ability to inspire and transform dreams into reality.
"Dr. Coelho's collaborative spirit spreads across the different areas of his work," an alumnus wrote. "He promotes camaraderie and support among the flute studio members. I fondly remember that he encouraged us not only to pursue our own highest potential but also to help our peers unlock their own, thus creating a supportive environment for excellence."
Another noted, "He knew what I was capable of before I even began studying with him, and continued to push me beyond what I thought I was capable of, because he held that much belief in who I am as a musician and an artist, as he does with each of his students. When I left UNCSA, I knew I wasn't just a flutist or a musician, but an artist and an individual who has a voice in the world of art."
A former graduate student wrote, "Dr. Coelho encouraged me to dream big about what I wanted to do, how I wanted to impact the world, and what I wanted my life to look like. However, he did not stop there. He equipped me with tactical tools and resources for how to achieve my dreams. He reviewed my resumes, challenged my assumptions, and pushed me to create plans and action steps so that my dreams didn't stay dreams, but became reality."
Coelho earned a B.F.A. in flute performance from the State University of New York at Purchase and Master of Music and Doctor of Musical Arts degrees in flute performance from the Manhattan School of Music. Prior to joining UNCSA, he taught at the University of Iowa; University of New Mexico; and the University of Campinas, Brazil. An avid proponent of new music, especially that of Latin America, he has presented more than 1,000 performances nationally and internationally; released nine solo CDs; held positions in orchestras in New Mexico, Brazil, and Germany; and is a member of the award-winning Anima Vox duo. He received both the UNCSA Excellence in Teaching Award and the Board of Governors Excellence in Teaching Award in 2013-14.
Janna Levin, associate professor of science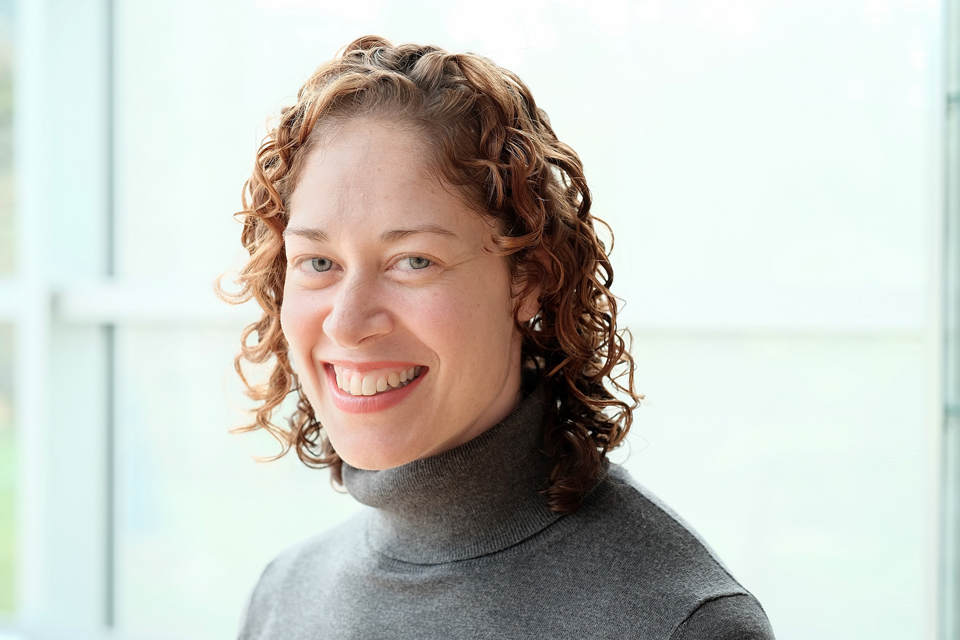 Levin joined the faculty in 2008, teaching general physics, physics of light and sound, erosion, science and society, the atmosphere, and the ever-popular science of food and cooking.
Levin said she grew up disliking science and math, but two experiences challenged and motivated her. "I would sit at my kitchen table as a child, tears streaming down my cheeks, as my dad attempted to explain to me why I should care about how much fencing Mr. Redbird needed to surround his yard – the quintessential 'solve for the perimeter' problem in a math book," she recalled.
"Fast forward to my high school years where I struggled on a particular assignment, went to my physics teacher for help, and was assured that I needn't worry because I 'wouldn't need to know science anyway.' I'm pretty sure the assumption was that girls didn't do this kind of thing," she continued.
"That was a turning point for me. I've always been driven by challenge and I wanted to enjoy science even if I struggled. I know what it is like to 'not get it.' This motivates me to be the best teacher I can possibly be," she concluded.
Levin has had a positive impact on her students and her peers, according to a colleague who nominated her. "Although I have been a teacher for almost 30 years, team-teaching with Janna, I learned a great deal about how to organize a course, think through sequences, and interact with students," the faculty member wrote. "Her courses are models of clarity with well-defined goals. Students know exactly what a course is designed to do and what their obligations and requirements are. Since Janna is not only intelligent and remarkably informed about her field, but also personable and approachable, someone who genuinely wants to hear what people have to say, her courses exemplify the best of education."
The colleague continued, "It is a cliché to say that she teaches life lessons and ways of seeing the world, but clichés are sometimes true. One informal measurement of the impact she has on them? At the end of every class, there are students lingering and continuing to discuss the day's lesson."
Levin earned her Bachelor of Science in geology with honors from Bates College, a Master of Science in geosciences from the University of Massachusetts-Amherst, and a Ph.D. in environmental sciences from the University of Virginia. She previously taught at Wake Forest University and Duke University.
Krisha Marcano, assistant professor of musical theater dance
Marcano joined the faculty in 2016, teaching dance styles from African and ballet to Luigi Jazz, Hamilton Hip Hop, and Fosse. She currently serves as the School of Drama's assistant dean for student affairs and entrepreneurial studies.
Students who nominated Marcano wrote of the care and concern that she consistently brings to her teaching, and her focus on cultivating the professional artist. "Krisha makes every student feel capable and special. She brings a lovely optimism and warmth and openness to every room she enters, and she has a magical ability to encourage any student just by smiling at them," a student wrote. "She started here as our dance teacher, and in just over three years has become our mentor, business and showcase guru, and someone I always feel comfortable going to with anything I may need. The School of Drama would not be the same without her!"
A colleague described Marcano's leadership: "The Drama School is a transformed place -- for the better -- since Krisha Marcano joined our faculty. She serves, heroically, as our assistant dean for what we jokingly say are 'feelings.' She is the first line in dealing with students who are anxious, overwhelmed, or otherwise dealing with the serious challenges of being young in the 21st century."
Marcano has helped her colleagues find ways to lean in to difficult conversations with students. "Every day, drama faculty are confronted with delicate matters of race, sexuality, religion and gender. I believe our students are seeing the fruits of her work in a better approach to these issues," a colleague wrote.
"Her concern for our students' wellness and wholeness alone qualifies her for this award. But I believe her nomination is strengthened due to her incredible work helping her fellow faculty members teach to a new era of students," the colleague concluded.
Marcano holds a B.F.A. in dance from SUNY Purchase, and an M.F.A. in entrepreneurship from Kenney College. She spent the first six years of her career dancing in the Alvin Ailey American Dance Theater and The Martha Graham Dance Company, followed by 17 years on Broadway in hits including "Fosse," Disney's "Aida," "Sweet Charity" and "Motown." She originated the role of Squeak in the original Broadway production of "The Color Purple." In 2016, she launched The Artistry Center Network to help performers with artistic and entrepreneurial wellness.
Joanne Moore, associate professor of producing
Moore became visiting faculty member in 2015 and joined the full-time faculty in 2017.
Current and former students noted her passion for film, which she discovered through a nonconventional path. "I was practicing law in Los Angeles for one of the top law firms in the country, reading depositions, interrogatories and legal briefs when I realized I would rather be reading scripts," she said. "I quit my high-paying job, moved out of my office with a view and went to work in the mailroom at a talent agency sorting mail. In that 12-foot-by-12-foot cramped room, I worked alongside other storytellers eager to create the next generation of innovative, entertaining content," she added.
"I stayed late offering to read and analyze scripts for the company's top actors, directors and writers. It paid off and I was promoted out of the mailroom in a record-breaking five weeks. By leaving the legal profession and taking a leap of faith, I found my creative community and the pathway to my new career as a producer," she said.
A former student who nominated Moore wrote of her impact on his life: "I consider Joanne not just a professor but also a friend. She always read scripts before faculty-led team meetings, and not only was she prepared to discuss but she also was ready with notes, advice, and any other information that was pertinent. She spent hours of her own time on weekends on student sets, helping students avoid mistakes and conflicts and enabling them to do their best work in the moment."
The student described Moore's mentorship that extends throughout the film school: "This goes beyond the producing program. Many times Joanne walked us through scenarios, with their pitfalls and potential that no one else had even thought of. Not only did Joanne make me a better student, she made me a better person."
Moore earned a B.A. in political science from the University of California-Riverside, and a J.D. from the University of California at Los Angeles. She is an award-winning producer with credits that include the cult indie film "Swimming with Sharks." As president of Dustin Hoffman's company, Moore worked on the Emmy-winning film "The Devil's Arithmetic" and the National Board of Review winner "A Walk on the Moon."
Wade Wilson, associate professor of sound design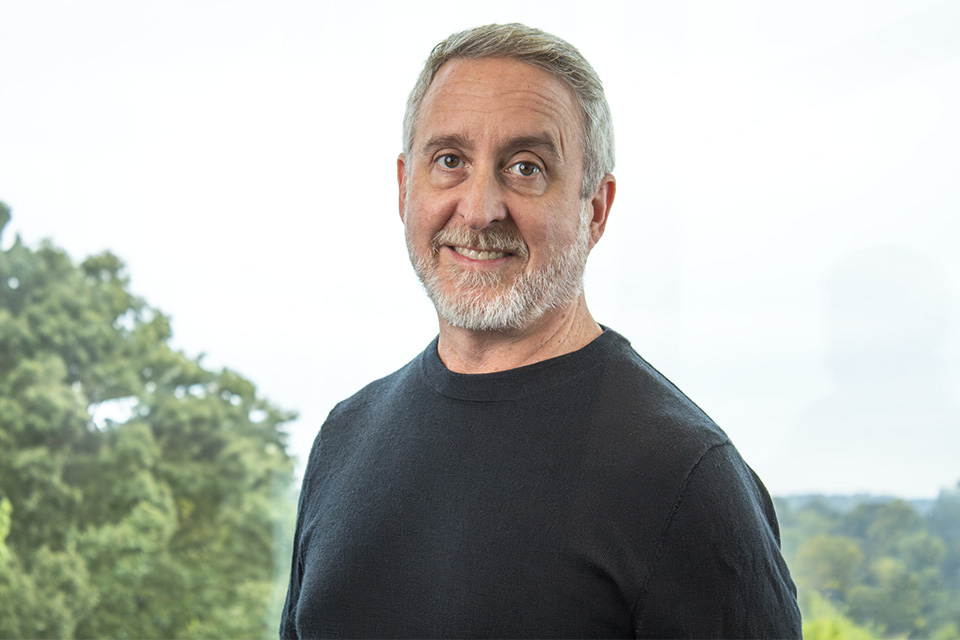 Wilson taught film editing and sound design in the School of Filmmaking for 11 years before transitioning to the sound design department in the School of Design and Production in January 2019.
In both conservatories, his teaching philosophy is grounded in extensive industry experience. "In the classroom, I leverage hands-on projects to teach techniques and processes that the students get directly from my professional experiences. This allows me to transfer the necessary skill set for high employability upon graduation," he said.
"I ask my students to see themselves as sound designers; as sound designers to see themselves as storytellers; as storytellers to see themselves as artists; and as artists to see themselves as offering something profound and meaningful to the world," he added.
A student said of Wilson's mentorship, "Wade brought forth insight that helped me become a better filmmaker by simply telling a story through sound. Without this, I don't think I'd have the job that I have before I even graduate. Without the mentorship that was provided by Wade, along with his teachings, I wouldn't be as successful as I am."
Other students said Wilson is "an incredible teacher and mentor and his classes are some of the highest quality this school has to offer"; "the greatest teacher I have ever had"; and "the professor that all students wish to have."
Wilson earned an Associate in Arts in liberal arts from West Los Angeles College. Prior to joining UNCSA in 2008, he worked as a sound designer and editor for numerous feature films and television shows including "Shrek," "The Perfect Storm," "Madagascar," "Elf," "The Hunger Games," "Mystic River," "The Simpsons," and "Futurama." He has received five Golden Reel Award nominations from the Motion Picture Sound Editors Guild. One of his most recent film projects, "Abundant Acreage Available," was overseen by Executive Producer Martin Scorsese and won Best Screenplay at the Tribeca Film Festival.
Wilson chaired the Film Editing and Sound Design Department and was assistant dean of post-production in the film school. He served as chair of the UNCSA Faculty Council and was appointed by the provost as director of interdisciplinary studies for the campus.
Abby Yager, associate professor of contemporary dance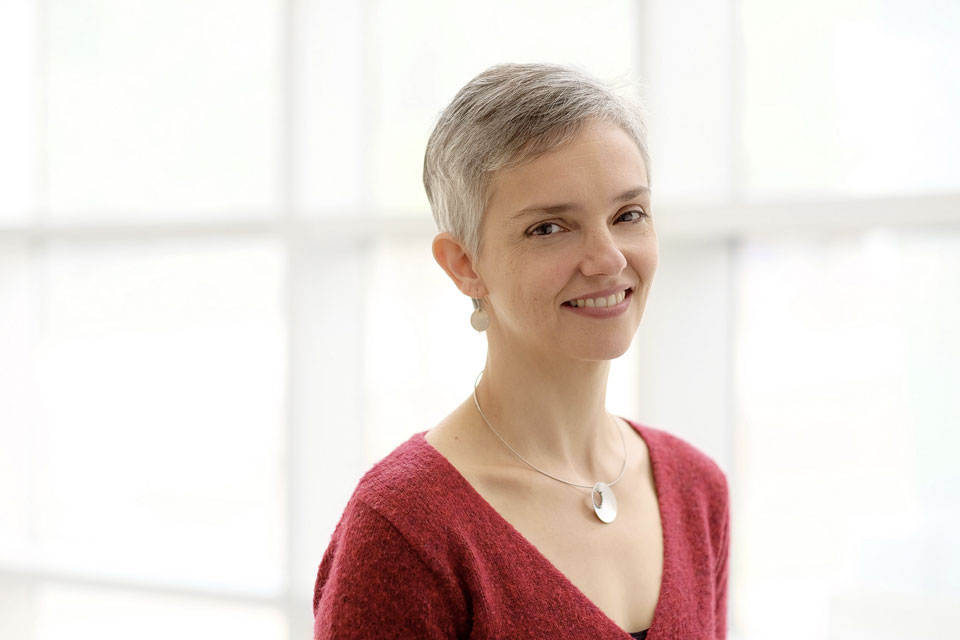 Yager is starting her eighth year on the faculty at UNCSA, including two years as assistant dean of contemporary dance.
Yager models her teaching philosophy after Elizabeth Coleman, president emeritus of Bennington College, who said, "What kind of world ARE we making? What kind of world SHOULD we be making? What kind of world CAN we be making?"
For Yager, these questions resonate with increased urgency each passing day. "And though one might argue that the primary focus of an arts conservatory is to prepare technically virtuosic dancers, I strive to help young dancers conceive of their profession within this larger framework," she said. "As artists, through performance we alter awareness, offer perspective, and in doing so, have the power to effect change."
A student who nominated Yager said, "Abby taught me not only what it means to be a dancer in the modern world, but also to be a conscious artist and an advocate of kindness and social awareness. I will never forget the day she played a series of videos featuring a poignant performance by the Israeli contemporary dance company Batsheva, and instead of simply telling us what it meant, she allowed us to converse, pitch ideas, and ruminate upon the philosophical discourse present in the video."
The nominator continued, "She knew when to teach, and also when to listen. I can say without a doubt in my mind that what I have learned from Abby Yager -- about dance, humanity, and life as a greater existential theme -- will stick with me for the rest of my life. There are some teachers meant to teach; Abby Yager is one of the finest I have ever had the pleasure of learning from."
Yager earned a B.A. in compositional studies: theory and practice from Mount Holyoke College and an M.F.A. in dance from Hollins University. Prior to joining the UNCSA faculty, she taught at the Taipei National University of the Arts, The Ohio State University, and the Korean National University of Arts. She danced professionally with the Trisha Brown Company in New York City from 1995-2002 and has directed reconstructions of Brown's works around the globe.