High School Flute
High School Flute
As a high school student in the flute studio at University of North Carolina School of the Arts, you will be immersed in a program where your instrument is at the core of your studies, preparing you for a life as a professional musician.
High School Diploma
You will be able to focus on your passion for music while also pursuing traditional academic courses in the high school flute program. You will have weekly private lessons, group master classes, theory and sight reading lessons and can be assigned to chamber and large ensembles as appropriate. The School of Music requires a weekly Performance Hour where music students and faculty perform a wide range of musical styles and genres. The high school program aims to develop fundamental artistic and technical skills that will prepare you for unlimited growth in the future.
The music intensive curriculum is balanced by the academic classroom – 9th and 10th graders are required to take at least four academic courses, 11th graders at least three academic courses, and 12th graders at least two. There are no academic classes held on Wednesdays to allow for group and large ensemble rehearsals, individual practice and lessons. High school musicians graduate with a diploma, with the option to work toward an additional "Concentration in Music" designation.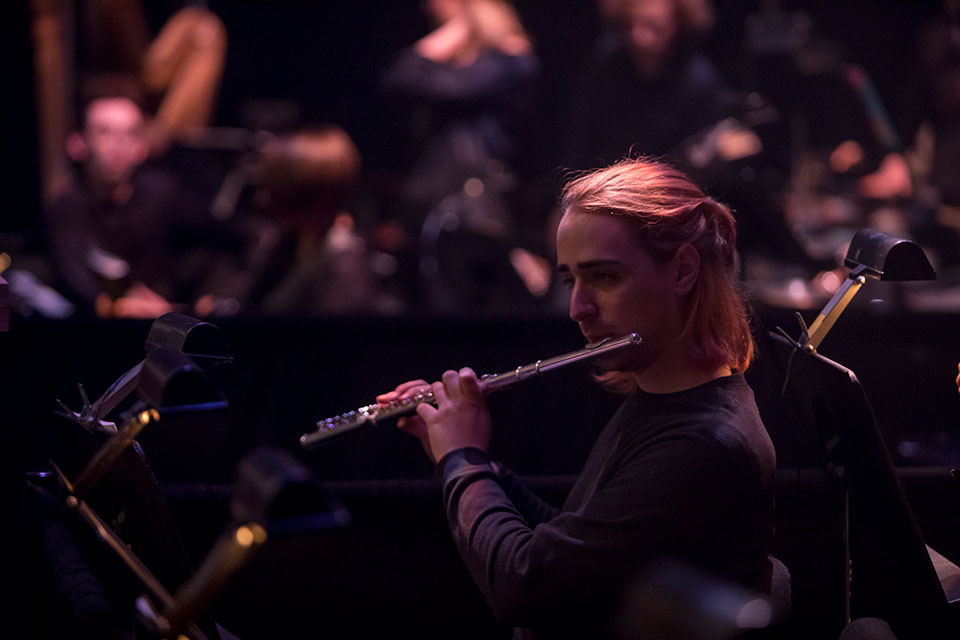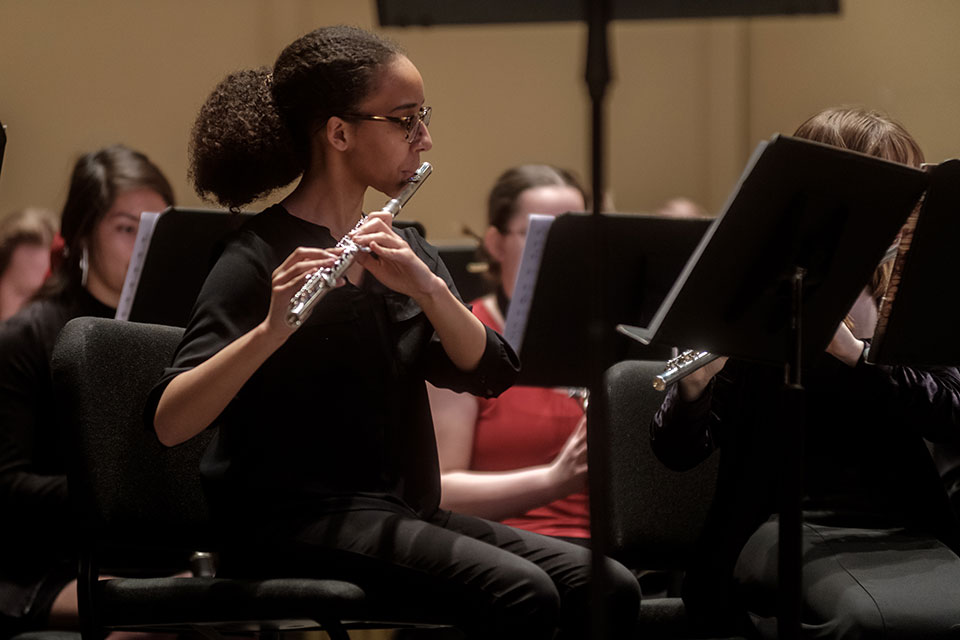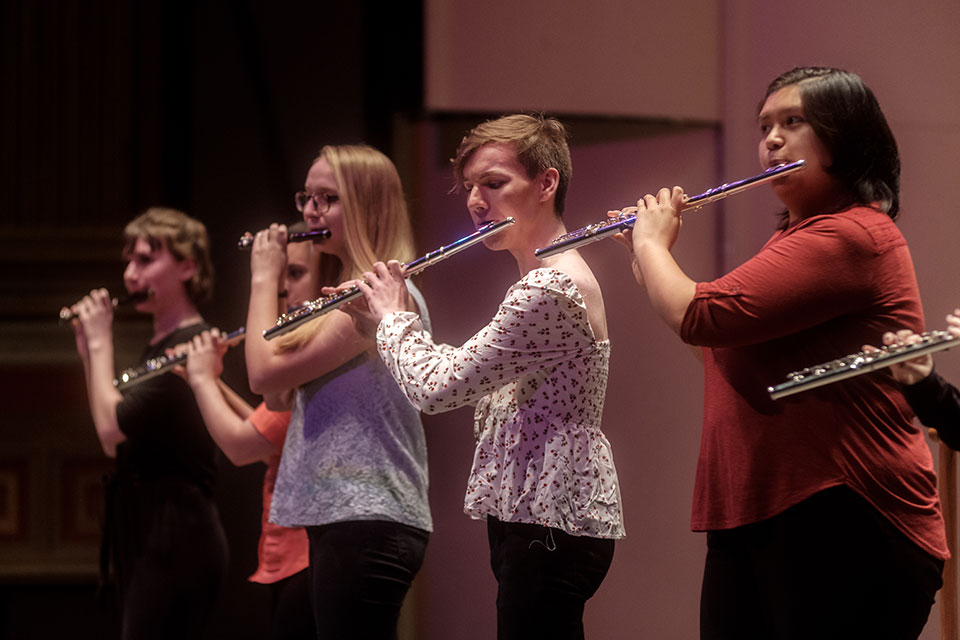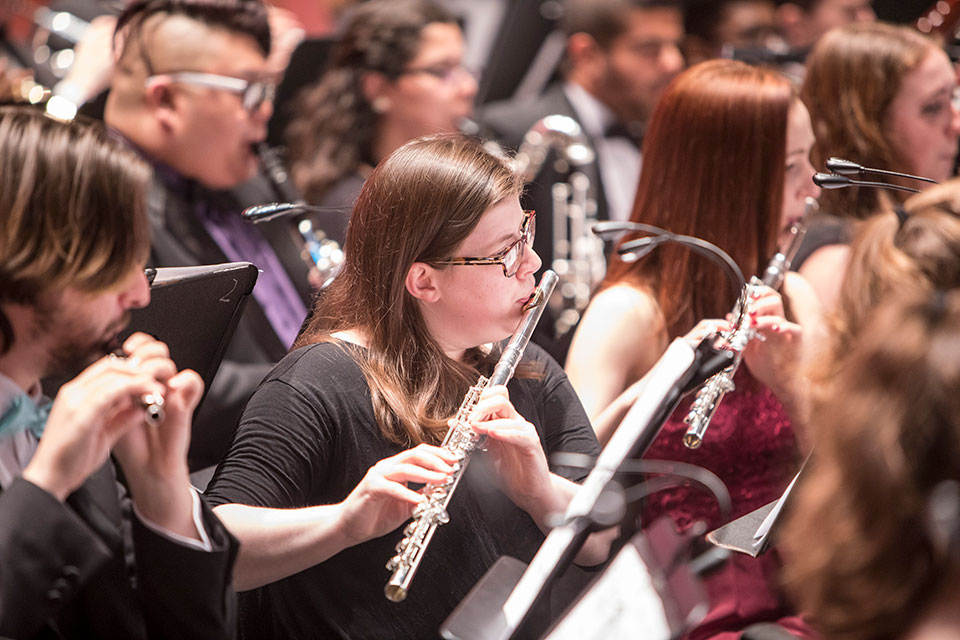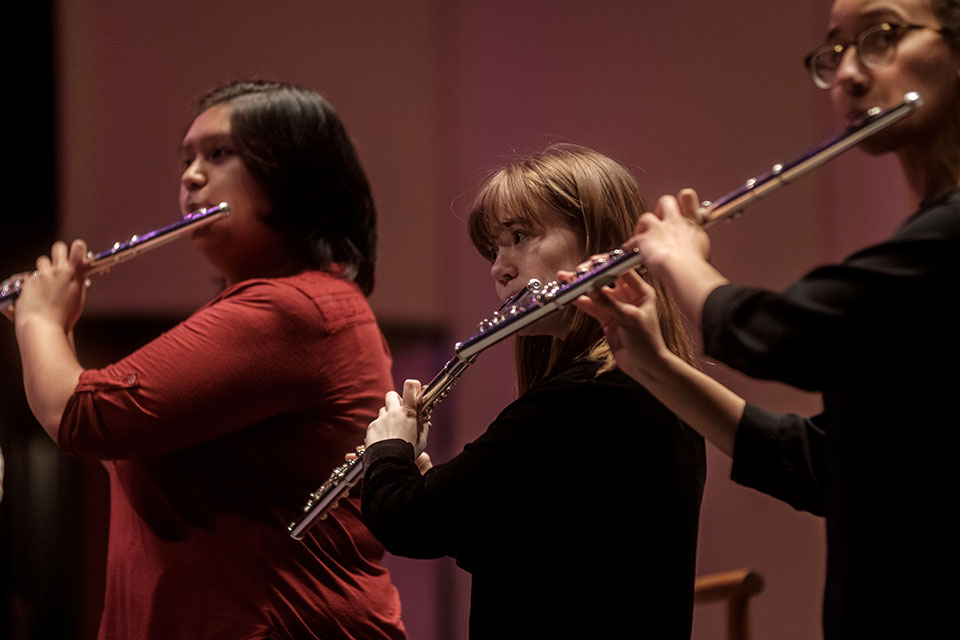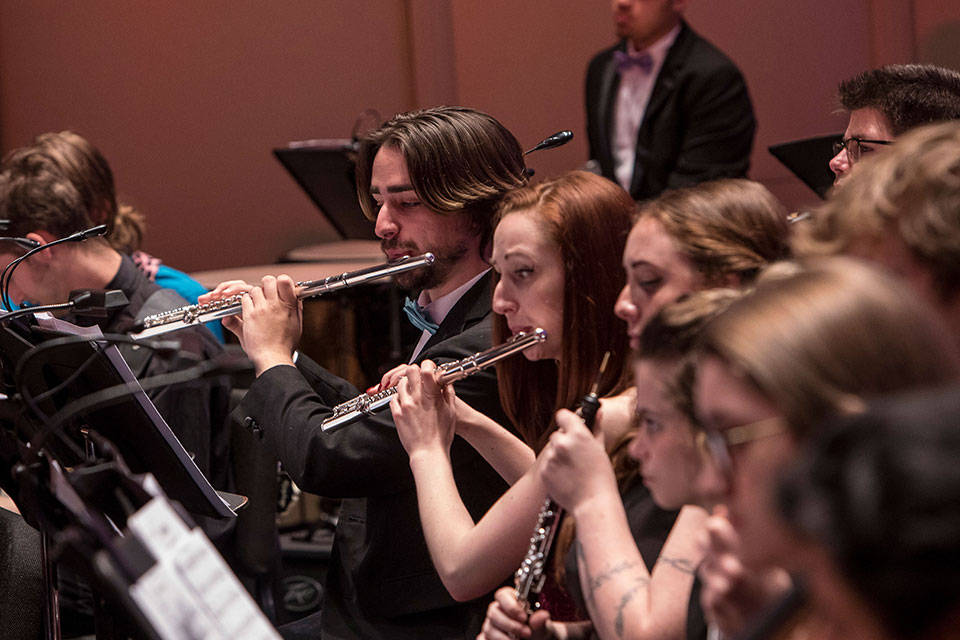 Audition Requirements
Please submit video recordings with your application of at least 2 contrasting works following the repertoire guidelines below. You can choose to submit one recording with both works included or 2 separate recordings, but they should total 5-10 minutes of recorded material.
Students will be asked to attend a live virtual audition to review these recordings with the faculty, and should expect additional playing requests at that time. If you cannot attend a live virtual audition, you will need to submit additional recordings to fulfill all requested repertoire. Those that audition by recording or live will be considered equally for admission.
Exposition of the First movement of a Mozart Concerto (G or D)
One piece representative of the student's ability
Scales (all majors and melodic minors)
Substitutions are okay. If you have any questions about the audition process or requirements, please contact flute professor Dr. Tadeu Coelho or consult the Admissions website.
Statement from Dr. Tadeu Coelho, regarding auditions for Fall 2021:
"I am cognizant of the difficulty and stress you may be experiencing in preparing for the video requirement of your online application this audition cycle. I want you to know that here at UNCSA we are a team. When you join, you are joining a whole team, which will be behind you and supporting you all the way. You should never feel like you are alone here. For this reason, I am available to work with you in preparing your recording and I invite each applicant to contact me directly."
Related Programs